READINGS for 2006-07-05
SHOO!
?they begged him to leave their district.? Matthew 8:34
I can imagine what the swineheards said when they reported the loss of their pigs. ?There was this guy? He talked to those demon-possessed people? we were just minding our herd? then suddenly he attacked us,.. he sent the demons that were living in the bodies of those people into our herd? our swine went crazy? they started stampeding and then they jumped of the cliff? what do we do now? how do we earn money? why did he have to come here and rock the boat? who does he think he is??
I?m pretty sure they didn?t mention how happy the two previously-demon possessed people looked upon finding themselves free.
I?m positive they forgot that a miraculous healing had happened within eyesight. I?m convinced that at one time or another we?ve acted like these swineherds, looking only after our own interests.
And I suppose that maybe at least once we?ve been like Jesus who wasn?t trying to ?act like somebody? but was just doing the job that His big Boss had told him to do.
And we were sent away, too.
Their loss. Victoria L.
REFLECTION:
Have we driven Jesus away because we were too shortsighted to see that the good He can effect on our lives far outweighs the discomfort we felt at being shaken out of our denials?
Stay, Lord, and cleanse us.
1st READING
Amos 5:14-15,21-24
The opening words of this reading is good advice that will never be outdated. In all that we do, whether it is directly related to the Kingdom of God or not, we ought to ensure that it conforms to the adage ? seek good and not evil. It is never permissible to seek good via evil means. This becomes evident when we consider that when we directly will something, we align ourselves with the character of that thing. If it is evil, then we are making ourselves evil. When good, we are growing in virtue and goodness.
14 Seek good and not evil, that you may live; then truly will the LORD, the God of hosts, be with you as you claim! 15 Hate evil and love good, and let justice prevail at the gate; then it may be that the LORD, the God of hosts, will have pity on the remnant of Joseph. 21 I hate, I spurn your feasts, I take no pleasure in your solemnities; 22 your cereal offerings I will not accept, nor consider your stall-fed peace offerings. 23 Away with your noisy songs! I will not listen to the melodies of your harps. But if you would offer me holocausts, 24 then let justice surge like water, and goodness like an unfailing stream.

P S A L M
Psalm 50:7, 8-9, 10-11, 12-13, 16-17
R: To the upright I will show the saving power of God.
7 ?Hear, my people, and I will speak; Israel, I will testify against you; God, your God, am I. (R) 8 Not for your sacrifices do I rebuke you, for your burnt offerings are before me always. 9 I take from your house no bullock, no goats out of your fold. (R) 10 For mine are all the animals of the forests, beasts by the thousand on my mountains. 11 I know all the birds of the air, and whatever stirs in the plains, belongs to me. (R) 12 If I were hungry, I should not tell you, for mine are the world and its fullness. 13 Do I eat the flesh of strong bulls, or is the blood of goats my drink? (R) 16 ?Why do you recite my statutes, and profess my covenant with your mouth, 17 though you hate discipline and cast my words behind you? (R)
G O S P E L
Matthew 8:28-34
Jesus frees the demoniacs from their bondage and so allows them to begin to re-create their lives in repentance and conversion. It is not enough to cast out or even keep evil out of our lives. We have to act positively, that is, make the choice to grow in virtue and holiness if we want to be a disciple of Jesus. The life of virtue requires constant discipline and effort in this regard. Without the grace of God it would be impossible. With the grace of God all things are possible.
28 When he came to the other side, to the territory of the Gadarenes, two demoniacs who were coming from the tombs met him. They were so savage that no one could travel by that road. 29 They cried out, ?What have you to do with us, Son of God? Have you come here to torment us before the appointed time?? 30 Some distance away a herd of many swine was feeding. 31 The demons pleaded with him, ?If you drive us out, send us into the herd of swine.? 32 And he said to them, ?Go then!? They came out and entered the swine, and the whole herd rushed down the steep bank into the sea where they drowned. 33 The swineherds ran away, and when they came to the town they reported everything, including what had happened to the demoniacs. 34 Thereupon the whole town came out to meet Jesus, and when they saw him they begged him to leave their district.
my reflections
think: It is never permissible to seek good via evil means.
_______________________________________________________
_________________________________________________________
God?s special verse/thought for me today________________
_________________________________________________________

T O D A Y ? S BLESSING LIST
Thank You Lord for: ____________________________________
_______________________________________________________
READ THE BIBLE IN ONE YEAR Sirach 19-22
THE CHALLENGE TO GROW IN HOLINESS

The people of the city seem to be united in their desire that Jesus leave their place. I wonder why they are reluctant to have Jesus stay with them? After all, He has just demonstrated tremendous power and authority in freeing the Gadarene demoniac from his bondage to the devil. It would seem logical that they would want Him to stay so that they will be able to learn more about who He is and what He might have to share with them. Or perhaps Jesus is too holy for them? Perhaps His presence in their midst is too challenging to their present way of life? Perhaps they have grown used to the sin that is in their lives and they are afraid that Jesus is going to call them to conversion? We might never know what went on in the hearts and the minds of these people; however, we have full responsibility for and control over what goes on in our own lives! It is here that we must now focus our attention.
I know the feeling when I put off talking to someone because I know that they are going to challenge something that I am doing and they have very good reason to do so. When we begin to get comfortable with the presence of a particular sin in our lives and resist the call to repent, we can be sure that we are in trouble. This is when we have to get down on our knees and pray and beg the Lord to give us the grace to change. Any action short of this is compromise and thus unacceptable to the Lord.
We do not know why the people in today?s Gospel wanted Jesus to leave their city. All I know is that I hope and pray that I never find myself in the same position. To be a disciple of Jesus means being ready at all times to embrace the call of holiness and to deal with the sin in our lives without hesitation. Discipleship means being ready to welcome the Lord at any time into our lives and to be willing to listen to His will and go wherever He asks us to go. Fr. Steve T.
REFLECTION QUESTION:
Are there areas of my life I am trying to hide from God? He knows everything so it makes much more sense to try and run with His will for my life.
Holy Spirit, help me to live in the light in all that I do. Help me to be an ?open book? before the Lord, seeking His help when I need it and trusting that wherever He leads is the right place for me to be.
St. Anthony Mary Zaccaria, confessor, pray for us.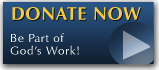 The FEAST is one of the happiest places on earth.

Click Here to find a Feast near you!
KERYGMA TV! is BACK
KERYGMA TV is on a new time slot and new channel Sundays 8 a.m. at IBC 13
Need Counseling? No Landline?
Now, you can use your mobile phone to call a friend for counseling at 09228407031. Or you may call our landlines 7266728, 7264709, 7259999 Mon-Fri 24-hrs, Sat 6am-5pm, Sun 6am-10am
BO BLOGS!
Go to Bo's Official Site and read his almost daily blog! Its not news, but thoughts and musings of Bo Sanchez. Get to know Bo in a more personal way --and find out what it means to live the life of a preacher. You get to enrich your faith as well.
DONATION
Remember to always donate your "first fruits"-not the last. Click on the "Donation" Box under the members menu - and you'll even see links to the nearest branches of the Banks where you can deposit.