READINGS for 2006-07-04
IN JESUS? BOAT
He got into a boat and his disciples followed him. ? Matthew 8:23
December 4, 1988. ?This is a date you will never forget,? said the lay preacher. That day, for the first time as an adult, I gave my life to Jesus. I told Him to be Captain of my ship.
Was life easy? NO. In fact, the people close to me suddenly couldn?t understand what was going in me? I was reading the bible, praying before meals and did not listen to ?green? jokes. But after a while, people started to pray and ask for my prayers.
Did I instantly become successful in my career? NO? I got turned down for a position I applied for? Lost in a major competition? Found myself crying because I couldn?t take how my boss was treating me? Started businesses which all failed?
BUT?After the rejection, I went on to be head of my engineering team?After that major competition loss, I moved on to help other teams in our company win worldwide gold medals (5 in 5 years)?My wife and I were able to clean our act in our business which blossomed to be one of the biggest producing units in the Philippines? The Lord never promised an easy life nor instant gratification. But he offers us His love and His peace that endures. I am glad to be in His boat. Ariel D.
REFLECTION:
What?s it like for you in Jesus? boat?
Be truly the Captain of the boat, Lord. I trust in You.
1st READING
Amos 3:1-8; 4:11-12
Amos has experienced the compulsion that often comes with hearing God?s call. He has opened his heart to the Lord and He has spoken to him regarding all of Israel. He tells us here that once he experienced this, he had no real choice but to obey. It is the truth that the Lord asks us to speak that provides the compulsion. A lie can never compel us in the same way.
1 Hear this word, O men of Israel, that the LORD pronounces over you, over the whole family that I brought up from the land of Egypt: 2 You alone have I favored, more than all the families of the earth; therefore I will punish you for all your crimes. 3 Do two walk together unless they have agreed? 4 Does a lion roar in the forest when it has no prey? Does a young lion cry out from its den unless it has seized something? 5 Is a bird brought to earth by a snare when there is no lure for it? Does a snare spring up from the ground without catching anything? 6 If the trumpet sounds in a city, will the people not be frightened? If evil befalls a city, has not the LORD caused it? 7 Indeed, the Lord GOD does nothing without revealing his plan to his servants, the prophets. 8 The lion roars ? who will not be afraid! The Lord GOD speaks ? who will not prophesy! 4: 11 I brought upon you such upheaval as when God overthrew Sodom and Gomorrah: you were like a brand plucked from the fire; yet you returned not to me, says the LORD. 12 So now I will deal with you in my own way, O Israel! and since I will deal thus with you, prepare to meet your God, O Israel.
P S A L M
Psalm 5:4-6, 6-7, 8
R: Lead me in your justice, Lord.
3 [4] At dawn I bring my plea expectantly before you. 4 [5] For you, O God, delight not in wickedness; no evil man remains with you; 5 [6] the arrogant may not stand in your sight. (R) You hate all evildoers; 6 [7] you destroy all who speak falsehood; the bloodthirsty and the deceitful the LORD abhors. (R) 7 [8] But I, because of your abundant mercy, will enter your house; I will worship at your holy temple in fear of you, O Lord. (R)
G O S P E L
Matthew 8:23-27
Whether our lives are filled with storms or peace, our response should be the same, namely to continue to trust in the Lord! It may be more difficult to do this when things are not going so well but I am sure that if we think about it a bit, we will see that it makes a lot of sense to trust in the Lord, particularly when things are not going so well. It is in times of adversity that the true character of a person comes to the fore. The true character of a disciple is one who is willing to trust in the Lord.
23 He got into a boat and his disciples followed him. 24 Suddenly a violent storm came up on the sea, so that the boat was being swamped by waves; but he was asleep. 25 They came and woke him, saying, ?Lord, save us! We are perishing!? 26 He said to them, ?Why are you terrified, O you of little faith?? Then he got up, rebuked the winds and the sea, and there was great calm. 27 The men were amazed and said, ?What sort of man is this, whom even the winds and the sea obey??
my reflections
think: Whether our lives are filled with storms or peace our response should be the same, namely to continue to trust in the Lord!
________________________________________________________
_________________________________________________________
God?s special verse/thought for me today________________
_________________________________________________________

T O D A Y ? S BLESSING LIST
Thank You Lord for: ____________________________________
_______________________________________________________
READ THE BIBLE IN ONE YEAR Sirach 14-18
THE STORMS OF MY LIFE
The problem with Jesus calming the storm is that there do not seem to be storms in my life. They are more like typhoons or hurricanes! I wonder Jesus is strong enough to tame them? Rest assured that it does not matter how big the storm or hurricane may be in your life. Jesus can calm it and is already giving you the means by which to get everything under control once again. On the other side of the coin, however, I think that it is probably good for us to have a few things in our lives that are not fully under our control. This will force us to be more reliant upon the grace of God and that has to be a healthy thing!
The storms in our lives are probably quite frequent. The reality is that we will constantly find ourselves having to come back to God and rely on His help to overcome difficulties. We should see this as a help to develop a culture of placing our lives in the hands of God and relying upon His Spirit to lead us through the next phase.
Jesus? disciples still have a lot to learn in the way of trust and faith. This enables me to feel a bit better about my own situation which I know is all too much like that of the apostles! I hope and pray that I am progressing in the spiritual life because at times it seems that I am going nowhere very quickly! I think that it is good for us to reflect upon the later witness of the lives of the apostles to draw some sort of hopeful message from this Gospel passage. We know that they eventually spent their lives in the service of the Gospel, taking it the far reaches of the then known civilized world. In later centuries, monks and others will set out to conquer pagan kingdoms with the Gospel of love.
There is hope for us all no matter how weak our faith may be today! Let us seek to cultivate both the desire and will to grow in relationship with Jesus for herein lies the answer to growing in faith. The more we get to know Jesus and spend time with Him in prayer and reading the Scriptures, the more we will be strengthened to fulfill the life to which God calls us all. Fr. Steve T.

REFLECTION QUESTION:
Do I tend to focus on the problems rather than the positive aspects of my spiritual life? If so, then perhaps I need to change this pessimistic outlook upon which I rely for my faith?
Holy Spirit, convict my heart as to the truth of God?s love for me. Help me to leave behind the worries and doubts of an immature faith and rise to the moment and learn to grow in strength of faith each day!
St. Elizabeth of Portugal, queen, pray for us.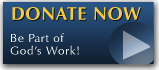 The FEAST is one of the happiest places on earth.

Click Here to find a Feast near you!
KERYGMA TV! is BACK
KERYGMA TV is on a new time slot and new channel Sundays 8 a.m. at IBC 13
Need Counseling? No Landline?
Now, you can use your mobile phone to call a friend for counseling at 09228407031. Or you may call our landlines 7266728, 7264709, 7259999 Mon-Fri 24-hrs, Sat 6am-5pm, Sun 6am-10am
BO BLOGS!
Go to Bo's Official Site and read his almost daily blog! Its not news, but thoughts and musings of Bo Sanchez. Get to know Bo in a more personal way --and find out what it means to live the life of a preacher. You get to enrich your faith as well.
DONATION
Remember to always donate your "first fruits"-not the last. Click on the "Donation" Box under the members menu - and you'll even see links to the nearest branches of the Banks where you can deposit.