READINGS for 2006-07-03
Feast of St. Thomas, apostle
THOMAS REVISITED
?Blessed are those who have not seen and have believed.? ? John 20:29
I love St. Thomas! Even when others label him as ?doubting?, I still honor the saint. Reasons?
1.Fervor. When the person of Jesus was very much visible and tangible, he was so zealous that he said, ?Let us also go to die with Him.? (John 11:16).
2.Openness. Without fear of appearing very vulnerable, he expressed his feelings to his friends, ?Unless I see the mark of the nails in His hands and put my finger into the nail marks and put my hand into His side, I will not believe.? (John 20:25). Author Alan Loy McGinnis in his book, the Friendship Factor, said that there are indicators of intimacy level in conversation they are in three stages: facts, opinions and emotions. Thomas was just sharing his emotions because he was open to his intimate friends, weakness and all.
3.Conviction. When Jesus made His loving presence ?felt? by Thomas, he proclaimed, ?My Lord and my God! (John 20:28). And tradition says that he became a passionate apostle of Jesus.
Let us imitate St. Thomas, that we may possess fervor in times of consolation, openness in times of desolation, and conviction in times of mission.Obet C.
REFLECTION:
Are we lovers of life? Or are we afraid to feel? Are we open to vulnerability? Is our conviction strong?
Lord, like Thomas, make us fervent, open and solid in our faith.

1st READING
Ephesians 2:19-22
All who have faith in Christ belong to the Kingdom of God. We are all citizens of the heavenly city of Jerusalem. Let us live lives that reflect this truth, focusing upon the things of eternal life rather than the cares and concerns of the world. Like the apostles, let us be willing to lay aside our earthly desires and dreams in order to take up the far more fulfilling call to live the Gospel life and proclaim the Good News to all whom we meet.
19 So then you are no longer strangers and sojourners, but you are fellow citizens with the holy ones and members of the household of God, 20 built upon the foundation of the apostles and prophets, with Christ Jesus himself as the capstone. 21 Through him the whole structure is held together and grows into a temple sacred in the Lord; 22 in him you also are being built together into a dwelling place of God in the Spirit.
P S A L M
Psalm 117:1, 2
R: Go out to all the world and tell the Good News.
1 Praise the LORD, all you nations; glorify him, all you peoples! (R) 2 For steadfast is his kindness for us, and the fidelity of the LORD endures forever. (R)
G O S P E L
John 20:24-29
Thomas may have had his moments of doubt. But if we are honest with ourselves, we all suffer from these things once in a while. The crucial element in this story was his willingness to believe when confronted with the truth. He did not hesitate any longer. Tradition has it that Thomas took the Gospel as far as India and some even say China. We may never know the exact extent of His missionary endeavors. But let us allow his faith and commitment to inspire us to be faithful to our own call.
24 Thomas, called Didymus, one of the Twelve, was not with them when Jesus came. 25 So the other disciples said to him, ?We have seen the Lord.? But he said to them, ?Unless I see the mark of the nails in his hands and put my finger into the nailmarks and put my hand into his side, I will not believe.? 26 Now a week later his disciples were again inside and Thomas was with them. Jesus came, although the doors were locked, and stood in their midst and said, ?Peace be with you.? 27 Then he said to Thomas, ?Put your finger here and see my hands, and bring your hand and put it into my side, and do not be unbelieving, but believe.? 28 Thomas answered and said to him, ?My Lord and my God!? 29 Jesus said to him, ?Have you come to believe because you have seen me? Blessed are those who have not seen and have believed.?

my reflections
think: Let us live lives that reflect this truth, focusing upon the things of eternal life rather than the cares and concerns of the world.
________________________________________________________
_________________________________________________________
God?s special verse/thought for me today________________
_________________________________________________________

T O D A Y ? S BLESSING LIST
Thank You Lord for: ____________________________________
_______________________________________________________
READ THE BIBLE IN ONE YEAR Sirach 10-13
JUDGE NOT
I always feel sorry for Thomas. I think that he must get hurt when we call him, ?Doubting Thomas.? Put yourself in his shoes and ask yourself if you would have answered any differently from him when faced with the claim that Jesus was alive and had appeared to the other ten! For a start, I would feel left out ? why was it me that had to go out on an errand and miss out on all the fun? There would be a natural disposition within me not to believe in order to counteract the feeling of disappointment. As silly as it may sound, I think I would prefer Jesus not to have risen than to have done so and appeared to the others when I was not there!
I do not blame Thomas for his reaction to the news of Jesus? resurrection. At the same time I suppose that there should have been a greater level of trust in Thomas for the integrity of the word of his brothers. Herein lies a constant challenge for us all ? learning to trust the witness of others and to act upon it if necessary. After all, this is what we did when we were converted to faith in Christ in the beginning. Somewhere along the line we have to make the decision as to whether or not the testimony of this or that person is trustworthy. Once this decision is made then the rest will follow easily.
Thomas received the tremendous gift of actually conversing with the Risen Christ in His resurrected form. This conversation is a challenge from Jesus to trust in the witness of these first believers that He did indeed rise from the dead! It is unlikely that Jesus will appear to any of us in as definitive a fashion as He did to His disciples. But, then again, it is not necessary for Him to do so. All we have to do is pray for the grace to realize and believe that the testimony of the apostles and the Church is sufficient for us to believe. Ultimately we are dependent upon such testimonies when it comes to so many aspects of our lives. Most of modern education rests upon our willingness to trust in the work of others. If we are going to insist on reproving or demonstrating scientific theories before we accept them, we will have little time left to contribute anything of our own! Fr. Steve T.
REFLECTION QUESTION:
Am I first a skeptic before I am believer or do I tend to give the testimony of others the benefit of the doubt until proved otherwise?
Holy Spirit, help me to use the gift of my intellect well in the life of faith. Let it not lead me astray along the path of skepticism, but deeper into the truths of faith and life that you reveal to me.
St. Thomas, apostle and martyr, pray for us.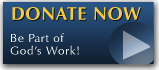 The FEAST is one of the happiest places on earth.

Click Here to find a Feast near you!
KERYGMA TV! is BACK
KERYGMA TV is on a new time slot and new channel Sundays 8 a.m. at IBC 13
Need Counseling? No Landline?
Now, you can use your mobile phone to call a friend for counseling at 09228407031. Or you may call our landlines 7266728, 7264709, 7259999 Mon-Fri 24-hrs, Sat 6am-5pm, Sun 6am-10am
BO BLOGS!
Go to Bo's Official Site and read his almost daily blog! Its not news, but thoughts and musings of Bo Sanchez. Get to know Bo in a more personal way --and find out what it means to live the life of a preacher. You get to enrich your faith as well.
DONATION
Remember to always donate your "first fruits"-not the last. Click on the "Donation" Box under the members menu - and you'll even see links to the nearest branches of the Banks where you can deposit.