READINGS for 2006-06-29
Feast of Sts. Peter and Paul, apostles
A FATHER?S LOVE
?But who do you say that I am?? ? Matthew 16:15
While conversing with a young father, I noticed that he was just smiling obliviously. I called his attention and he pologetically said, ?I?m sorry bro! Can?t help but think about my gorgeous son! God?s love is so different when you become a father!? I reflected on what he said and realized its truth:
God desires that our knowledge of Him be experiential ? not doctrinal or head knowledge. Now I am a father! And boy, my son is so handsome! When yawns in his sleep, tears of joy in admiration roll down my cheek.
He merely learned to ?close-open? his hand and I presented to him my books in theology, psychology and philosophy and challenged him, ?Study Son!? I was ecstatic when I heard his first word ? ?Da-di!? I?m in love with my son and am the greatest fan of his life! My friend was right! God?s love is different when you become a father! Being a daddy radicalized my image of God ? I now worship and serve a God who loves me and treat me the same as a loving and doting Daddy would treat his kid! Being loved by a Big Daddy is so beautiful! You just respond in awe and allow the shadows of insecurities and low selfworth disintegrate in His light! What about you, who is God to you? Obet C.
REFLECTION
What is God?s image to you? Punisher, Genie, ATM Machine or Father?
For God so loved the world, He gave His only begotten Son! (John 3:16)
1st READING
Acts 12:1-11
Peter?s miraculous escape from imprisonment assures us that with God, nothing is impossible. This does not mean that everything will go right for us all of the time. God has not removed our freewill, nor has He suspended the laws of nature. etimes, though, when it is important enough for the Gospel, He intervenes. It is interesting to note that Peter?s papacy, though the first, is still the longest! It was important for the Early Church to have stability in leadership as it built its initial foundations.
1 About that time King Herod laid hands upon some members of the church to harm them. 2 He had James, the brother of John, killed by the sword, 3 and when he saw that this was pleasing to the Jews he proceeded to arrest Peter also. (It was [the] feast of Unleavened Bread.) 4 He had him taken into custody and put in prison under the guard of four squads of four soldiers each. He intended to bring him before the people after Passover. 5 Peter thus was being kept in prison, but prayer by the church was fervently being made to God on his behalf. 6 On the very night before Herod was to bring him to trial, Peter, secured by double chains, was sleeping between two soldiers, while outside
the door guards kept watch on the prison. 7 Suddenly the angel of the Lord stood by him and a light shone in the cell. He tapped Peter on the side and awakened him, saying, ?Get up quickly.? The chains fell from his wrists. 8 The angel said to him, ?Put on your belt and your sandals.? He did so. Then he said to him, ?Put on your cloak and follow me.? 9 So he followed him out, not realizing that what was happening through the angel was real; he thought he was seeing a vision. 10 They passed the first guard, then the second, and came to the iron gate leading out to the city, which opened for them by itself. They emerged and made their way down an alley, and suddenly the angel left him. 11 Then Peter recovered his senses and said, ?Now I know for certain that [the] Lord sent his angel and rescued me from the hand of Herod and from all that the Jewish people had been expecting.?
P S A L M
Psalm 34:2-3, 4-5, 6-7, 8-9
R: The Lord delivered me from all my fears.
1 [2] I will bless the LORD at all times; his praise shall be ever in my mouth. 2 [3] Let my soul glory in the LORD; the lowly will hear me and be glad. (R) 3 [4] Glorify the LORD with me, let us together extol his name. 4 [5] I sought the LORD, and he answered me and delivered me from all my fears. (R) 5 [6] Look to him that you may be radiant with joy, and your faces may not blush with shame. 6 [7] When the poor one called out, the LORD heard, and from all his distress he saved him. (R) 7 [8] The angel of the LORD encamps around those who fear him, and delivers them. 8 [9] Taste and see how good the LORD is; blessed is the man who takes refuge in him. (R)

2nd READING
2 Timothy 4:6-8, 17-18
St. Paul willingly pours his life out in service of the Gospel. He thinks very little of himself and makes the mission to proclaim the Kingdom of God the foremost thing in his life. This singlemindedness is all the more admirable when we remember that he has come from a very authoritative position, a Pharisee, in the Jewish faith. When we realize this, we see how the Gospel can really transform a person?s life.
6 For I am already being poured out like a libation, and the time of my departure is at hand. 7 I have competed well; I have finished the race; I have kept the faith. 8 From now on the crown of righteousness awaits me, which the Lord, the just judge, will award to me on that day, and not only to me, but to all who have longed for his appearance. 17 But the Lord stood by me and gave me strength, so that through me the proclamation might be completed and all the Gentiles might hear it. And I was rescued from the lion?s mouth. 18 The Lord will rescue me from the every evil threat and will bring me safe to his heavenly kingdom. To him be glory for ever and ever. Amen.
G O S P E L
Matthew 16:13-19
There are certain aspects of authority and power that only the bishops can and should exercise of themselves, ex officio. This is important for order within the Church. The authority given to Peter as the head of the Church is more than the authority of any baptized person. The Church recognizes this fact in the Sacrament of Orders of which only the bishop shares fully. Let us be happy to do what is appropriate to us and not seek to assert authority that is not ours!
13 When Jesus went into the region of Caesarea Philippi he asked his disciples, ?Who do people say that the Son of Man is?? 14 They replied, ?Some say John the Baptist, others Elijah, still others Jeremiah or one of the prophets.? 15 He said to them, ?But who do you say that I am?? 16 Simon Peter said in reply, ?You are the Messiah, the Son of the living God.? 17 Jesus said to him in reply, ?Blessed are you, Simon son of Jonah. For flesh and blood has not revealed this to you, but my heavenly Father. 18 And so I say to you, you are Peter, and upon this rock I will build my church, and the gates of the netherworld shall not prevail against it. 19 I will give you the keys to the kingdom of heaven. Whatever you bind on earth shall be bound in heaven; and whatever you loose on earth shall be loosed in heaven.?
my reflections
think: How good a follower of real authority am I?

________________________________________________________
_________________________________________________________
God?s special verse/thought for me today________________
_________________________________________________________

T O D A Y ? S BLESSING LIST
Thank You Lord for: ____________________________________
_______________________________________________________
READ THE BIBLE IN ONE YEAR Wisdom 14-16
GRACE UPON GRACE
When Joseph Cardinal Ratzinger was first presented as the newly elected Pope Benedict XVI, he referred to himself as a ?humble worker in the Lord?s vineyard.? Some journalists covering the event of the Conclave questioned the appropriateness of this expression of Pope Benedict XVI. Because of all the cardinal candidates, Cardinal Ratzinger was a ?frontrunner? for his brilliance and intellectual prowess as a theologian.
The words of Jesus to Peter, who is traditionally held as the first Pope, elucidate the words of Pope Benedict XVI. Jesus said: ?Blessed are you... For flesh and blood has not revealed this to you, but my heavenly Father.? It is right for the Pope to refer to himself as a ?humble worker.? It is a confession of faith: that, amidst remarkable human capacities, all is grace.
ALL HUMAN CAPACITIES AND TALENTS ARE GOD?S GRACE. A person may claim his personal discipline and good way of relating with persons earned for him the prestige and goodwill of others. But all these are based on a basic capacity ? life. And we know every breath we have is God?s free and undeserved gift.
ELECTION IS NOT SIMPLY CHANCE AND STATISTICS, BUT THE SPIRIT?S INSPIRATION. Consulations and various ways of consensus- building may be done, but in the end, it is the basic movement of the Holy Spirit in the person that makes him decide on the choices that he makes.
THE ABILITY TO PERFORM IN OFFICE IS ALSO BASED ON GOD?S EMPOWERMENT. In the faithful fulfillment of duties and responsibilities in our lives, we are amazed at how we can accomplish much in spite of our limitations. There is such a thing as ?the grace of the office.? Whom God chooses, He supplies with every good gift that is needed. The fruitful ministries of Peter and Paul are a strong testimony to the working of God?s grace. In spite of who they were, but they were able to accomplish much. Fr. Domie G.
REFLECTION QUESTION:
What responsibilities do you now have? In what way have you experienced the reality of ?the grace of the office??
Help me surrender to Your grace, so that in spite of my imperfections, Your will be done.
Sts. Peter and Paul, apostles, martyrs, pray for us.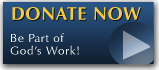 The FEAST is one of the happiest places on earth.

Click Here to find a Feast near you!
KERYGMA TV! is BACK
KERYGMA TV is on a new time slot and new channel Sundays 8 a.m. at IBC 13
Need Counseling? No Landline?
Now, you can use your mobile phone to call a friend for counseling at 09228407031. Or you may call our landlines 7266728, 7264709, 7259999 Mon-Fri 24-hrs, Sat 6am-5pm, Sun 6am-10am
BO BLOGS!
Go to Bo's Official Site and read his almost daily blog! Its not news, but thoughts and musings of Bo Sanchez. Get to know Bo in a more personal way --and find out what it means to live the life of a preacher. You get to enrich your faith as well.
DONATION
Remember to always donate your "first fruits"-not the last. Click on the "Donation" Box under the members menu - and you'll even see links to the nearest branches of the Banks where you can deposit.