READINGS for 2006-06-27
THE DOOR NO MAN CAN SHUT
?...spreading it out before him, he prayed in the Lord?s presence? ? 2 Kings 19:14
The lady explained the product she was offering. I was impressed. I imagined the benefits. I didn?t check her credentials. I just took her word for it.
Against my wife?s advice, I gave her a 30% downpayment. When we parted ways, I realized I had just parted with a large sum of money. I?d been scammed!
I thought to myself, ?How could I be so gullible?? I just threw away a large part of our home budget!
For about two days I carried the burden then I remembered the ?door to prayer?, the door that no man can shut (Revelation 3:8). It was an intercession technique taught by a Nun from the Intercessors of the Lamb.
I went to Mass. Before it started I, ?spread it out before Him? (2 Kings 19:14). I opened my heart. ?Lord I do not know how to respond to this lady. Here she is.? I did not ask Him for anything. I just kept silent. I opened my heart to Jesus and let His presence envelope me, as He touched me, He touched the person too.
A couple of days after, I was able to meet the lady again and we were able to sort everything out! Marc L.
REFLECTION:
What is bothering you right now? Spread it out before Him. Be quiet. Let go and let God.
Lord Jesus, I lift this person up to you (Pause for a long moment of silence, let Jesus do what He alone can).

1st READING
2 Kings 19:9-11, 14-21, 31-35, 36
Even though Israel is in exile in Assyria, God has not forgotten His people and He will bring them home. We can be sure that no matter how dire our circumstances may be, God is with us always! This can be difficult to believe in the heat of the moment. This is what is meant by the call to live our lives in faith. If it were always obvious what God was doing in our lives there would be no need for faith! Let us pray for the grace to surrender to His will at all times.
9 The king of Assyria heard a report that Tirhakah, king of Ethiopia, had come out to fight against him. Again he sent envoys to Hezekiah with this message. 10 ?Thus shall you say to Hezekiah, king of Judah ?Do not let your God on whom you rely deceive you by saying that Jerusalem will not be handed over to the king of Assyria. 11 You have heard what the kings of Assyria have done to all other countries they doomed them! Will you, then, be saved? 14 Hezekiah took the letter from the hand of the messengers and read it; then he went up to the temple of the LORD, and spreading it out before him, 15 he prayed in the LORD?s presence ?O LORD, God of Israel, enthroned upon the cherubim! You alone are God over all the kingdoms of the earth. You have made the heavens and the earth. 16 Incline your ear, O LORD, and listen! Open your eyes, O LORD, and see! Hear the words of Sennacherib which he sent to taunt the living God. 17 Truly, O LORD, the kings of Assyria have laid waste the nations and their lands, 18 and cast their gods into the fire; they destroyed them because they were not gods, but the work of human hands, wood and stone. 19 Therefore, O LORD, our God, save us from the power of this man, that all the kingdoms of the earth may know that you alone, O LORD, are God.? 20 Then Isaiah, son of Amoz, sent this message to Hezekiah ?Thus says the LORD, the God of Israel, in answer to your prayer for help against Sennacherib, king of Assyria I have listened! 21 This is the word the LORD has spoken concerning him? ?She despises you, laughs you to scorn, the virgin daughter Zion! Behind you she wags her head, daughter Jerusalem. 31 For out of Jerusalem shall come a remnant, and from Mount Zion, survivors. The zeal of the LORD of hosts shall do this. 32 ?Therefore, thus says the LORD concerning the king of Assyria ?He shall not reach this city, nor shoot an arrow at it, nor come before it with a shield, nor cast up siege-works against it. 33 He shall return by the same way he came, without entering the city, says the LORD. 34 I will shield and save this city for my own sake, and for the sake of my servant David.?? 35 That night the angel of the LORD went forth and struck down one hundred and eighty-five thousand men in the Assyrian camp. Early the next morning, there they were, all the corpses of the dead. 36 So Sennacherib, the king of Assyria, broke camp, and went back home to Nineveh.
P S A L M
Psalm 48:2-3, 3-4, 10-11
R: God upholds his city for ever.
1 [2] Great is the LORD and wholly to be praised in the city of our God. His holy mountain, 2 [3] fairest of heights, is the joy of all the earth. (R) Mount Zion, ?the recesses of the North,? is the city of the great King. 3 [4] God is with her castles; renowned is he as a stronghold. (R) 9 [10] O God, we ponder your mercy within your temple. 10 [11] As your name, O God, so also your praise reaches to the ends of the earth. Of justice your right hand is full. (R)
G O S P E L
Matthew 7:6, 12-14
Jesus exhorts us not to waste the grace that God blesses us with. It is hard to think of too many things worse than ignoring or walking away from the gift of God?s grace. I tend to think that this is tantamount to the unforgivable sin ? asserting one?s own independence and deliberately denying God access to our lives. Do we want to say to God that we do not need Him and we can achieve salvation under our own strength? I do not think so!
6 ?Do not give what is holy to dogs, or throw your pearls before swine, lest they trample them underfoot, and turn and tear you to pieces. 12 ?Do to others whatever you would have them do to you. This is the law and the prophets. 13 ?Enter through the narrow gate; for the gate is wide and the road broad that leads to destruction, and those who enter through it are many. 14 How narrow the gate and constricted the road that leads to life. And those who find it are few.?
my reflections
think: Do we want to say to God that we do not need Him and we can achieve salvation under our own strength?
________________________________________________________
_________________________________________________________
God?s special verse/thought for me today________________
_________________________________________________________

T O D A Y ? S BLESSING LIST
Thank You Lord for: ____________________________________
_______________________________________________________
READ THE BIBLE IN ONE YEAR Wisdom 7-10
CHRIST DOES NOT LIKE DEMOCRACY!
Do not get me wrong. There are certain things about democracy that go well with Christ?s teaching: the belief in individual human rights, the rule on the equality of all men and women, the teaching on the dignity of each individual. However, democracy ? with its tyranny of numbers ? can easily twist and turn a morally wrong option into one that is socially and politically right. This is the manner by which divorce, abortion and same-sex marriage bills got enacted into laws in various democratic parliaments the world over. It is always a danger that in a democracy, reason can be drowned by mob rule, by popular choice.
The Gospel of Jesus, on the other hand, makes it clear: righteousness before God is not a matter of democracy. Jesus uses the images of the narrow road and the narrow gate to underline:
THE WAY OF JESUS ENTAILS SACRIFICE. While most people would pick their choice according to comfort and convenience, Jesus consistently points to the Cross as the only road to redemption. There can be no true glory without pain, no true salvation without purification, no true conversion without dying to excesses.
THE WAY OF JESUS MAY NOT BE THE MAJORITY?S CHOICE. The wide and broad way is the way of the majority. It is the most trodden road. Because Jesus? example is one of self-sacrifice, it is the less traveled way. Anyone who follows the Lord Jesus usually lives a solitary life. Fr. Domie G.
REFLECTION QUESTION:
While I value other?s companionship, can I also venture into certain works alone? Do I feel myself ?helpless? without others? Do I easily cower when I see that I am engaged in an activity that leaves me alone? How do I feel when my choice does not correspond with the choices of my friend, or of my relatives?
Help me choose wisely the way You wish me to take.
St. Cyril of Alexandria, bishop confessor, pray for us.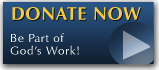 The FEAST is one of the happiest places on earth.

Click Here to find a Feast near you!
KERYGMA TV! is BACK
KERYGMA TV is on a new time slot and new channel Sundays 8 a.m. at IBC 13
Need Counseling? No Landline?
Now, you can use your mobile phone to call a friend for counseling at 09228407031. Or you may call our landlines 7266728, 7264709, 7259999 Mon-Fri 24-hrs, Sat 6am-5pm, Sun 6am-10am
BO BLOGS!
Go to Bo's Official Site and read his almost daily blog! Its not news, but thoughts and musings of Bo Sanchez. Get to know Bo in a more personal way --and find out what it means to live the life of a preacher. You get to enrich your faith as well.
DONATION
Remember to always donate your "first fruits"-not the last. Click on the "Donation" Box under the members menu - and you'll even see links to the nearest branches of the Banks where you can deposit.