READINGS for 2006-06-24
Solemnity of the Birth of John the Baptist

YOU ARE SPECIAL!
The Lord called me from birth; from my mother?s womb he gave me my name. ? Isaiah 49:1
Prior to any great invention, a great need would always precede it. Before the anesthesia was invented, people would undergo surgery, strapped down, fully awake and experiencing excruciating pain while they were being opened up. All this horror stopped when a Christian doctor discovered chloroform to put the patient to sleep, in his search for a humane way of treating surgical patients.
In the same way, our purpose preceded our creation and not the other way around. An inventor does not make an invention and then ask himself, ?I wonder what this is for?? Even before the foundation of the earth had been laid, God knew our purpose before He proceeded to create us. Somewhere down the time line, God had a need for someone to share about Him through preaching, teaching and publication. And so, He formed a man also in His image and likeness. And He said, ?This man, I will call him Bo Sanchez?.
You, who are holding this book and reading this, know that God has a special need to fulfill part of His plan on this earth. He proceeded to create you and give you your special name. You have a mission to fulfill. There?s no one else assigned to that task but you. You are that special! Rowena L.
REFLECTION:
Have you discovered God?s purpose for you?
Lord, let me be a person after Your own heart who will fulfill your every wish.
Solemnity of the Birth of John the Baptist
1st READING
Isaiah 49:1-6
John was born for a specific mission, that of preparing the way for the coming of Jesus. Isaiah yearns for a day when the Servant of the Lord will come to redeem the People of God. He longs for the day that the Light of the Nations will arrive. All of us have a role to play in preparing for the Second Coming of Christ when there will be absolutely no doubt as to His identity. Let us pray for His coming and let us prepare our hearts and help others to do the same for this great day.
1 Hear me, O coastlands, listen, O distant peoples. The LORD called me from birth, from my mother?s womb he gave me my name. 2 He made of me a sharp-edged sword and concealed me in the shadow of his arm. He made me a polished arrow, in his quiver he hid me. 3 You are my servant, he said to me, Israel, through whom I show my glory. 4 Though I thought I had toiled in vain, and for nothing, uselessly, spent my strength, yet my reward is with the LORD, my recompense is with my God. 5 For now the LORD has spoken who formed me as his servant from the womb, that Jacob may be brought back to him and Israel gathered to him; and I am made glorious in the sight of the LORD, and my God is now my strength! 6 It is too little, he says, for you to be my servant, to raise up the tribes of Jacob, and restore the survivors of Israel; I will make you a light to the nations, that my salvation may reach to the ends of the earth.
P S A L M
Psalm 139:1-3, 13-14, 14-15
R: I praise you, for I am wonderfully made.
1 O LORD, you have probed me and you know me; 2 you know when I sit and when I stand; you understand my thoughts from afar. 3 My journeys and my rest you scrutinize, with all my ways you are familiar. (R) 13 Truly you have formed my inmost being; you knit me in my mother?s womb. 14 I give you thanks that I am fearfully, wonderfully made; wonderful are your works. (R) My soul also you knew full well; 15 nor was my frame unknown to you when I was made in secret, when I was fashioned in the depths of the earth. (R)
2nd READING
Acts 13:22-26
Paul relates the message of John the Baptist to the importance of David?s role in Israel?s history in order to give his listeners some idea of the tremendous gift that salvation is for them, if they want to accept it. Paul tells them that they have to make a choice about what they will believe concerning this man Jesus. If He is the Messiah then entrust your life to Him. If you do not believe that He is the Messiah, then? We too have to make a choice and live with the consequences of it!
22 Then he removed him and raised up David as their king; of him he testified, ?I have found David, son of Jesse, a man after my own heart; he will carry out my every wish.? 23 From this man?s descendants God, according to his promise, has brought to Israel a savior, Jesus. 24 John heralded his coming by proclaiming a baptism of repentance to all the people of Israel; 25 and as John was completing his course, he would say, ?What do you suppose that I am? I am not he. Behold, one is coming after me; I am not worthy to unfasten the sandals of his feet.? 26 ?My brothers, children of the family of Abraham, and those others among you who are God-fearing, to us this word of salvation has been sent.
G O S P E L
Luke 1:57-66, 80
It would have been obvious to any practicing Jew that John, the son of Zechariah and Elizabeth was destined for great things. The circumstances of his birth clearly testify to this truth. His miraculous conception and the dumbness of Zechariah for the duration of the pregnancy all point to the inescapable conclusion that the hand of God was upon John?s life in a special way. God?s hand is upon each of our lives. Let us pray that we allow Him to lead us in His ways of truth and love.
57 When the time arrived for Elizabeth to have her child she gave birth to a son. 58 Her neighbors and relatives heard that the Lord had shown His great mercy toward her, and they rejoiced with her. 59 When they came on the eighth day to circumcise the child, they were going to call him Zechariah after his father, 60 but his mother said in reply, ?No. He will be called John.? 61 But they answered her, ?There is no one among your relatives who has this name.? 62 So they made signs, asking his father what he wished him to be called. 63 He asked for a tablet and wrote, ?John is his name,? and all were amazed. 64 Immediately his mouth was opened, his tongue freed, and he spoke blessing God. 65 Then fear came upon all their neighbors, and all these matters were discussed throughout the hill country of Judea. 66 All who heard these things took them to heart, saying, ?What, then, will this child be?? For surely the hand of the Lord was with him. 80 The child grew and became strong in spirit, and he was in the desert until the day of his manifestation to Israel.
my reflections
think: I praise you, for I am wonderfully made.

________________________________________________________
_________________________________________________________
God?s special verse/thought for me today________________
_________________________________________________________

T O D A Y ? S BLESSING LIST
Thank You Lord for: ____________________________________
_______________________________________________________
READ THE BIBLE IN ONE YEAR Songs 5-8

DIVINE ODDITIES
It is true that God many a times works with simply and ordinary ways. We must never forget, though, that God ? in his power and majesty ? is also the God of the extraordinary. Every now and then, he uses extraordinary ways to call us to attention ? to remind us of his presence which we may have taken for granted.
The birth of John the Baptist as the last prophet who prepared the coming of Jesus is strange under three counts: his mother Elizabeth was barren and had passed the age of childbearing, his father Zechariah who was muted by the news of the unbelievable childbearing erupted in praise, and the name chosen for John was never part of family traditions. But all these are part of the divine script ? that the coming of John the Baptist signals the dawning of salvation that God has promised. Indeed, as the name of John signifies, ?God has shown favor.?
Divine oddities are not always pleasant. But they are always disturbing. I am reminded of my own religious call. Though I entertained the beauty of the call to priesthood early in my school days, I tended to put aside the ?call? as I reached the end of my secondary years. I began to reason out: ?I can serve God even as a committed lay person.? Then, while I was enrolled for college at the UP Diliman, I had a bout with strange afternoon fever, and body aches that usually left my right foot swollen. Forced to leave schooling for a while because of the illness, it was then that God rekindled in me the desire to try out the seminary. And the rest is my religious vocation story. Fr. Domie G.
REFLECTION QUESTION:
Reflect on these words from the story of the call of the prophet Jeremiah: ?Yahweh, you have seduced me and I let myself be seduced. You have taken me by force and prevailed. I have become a laughingstock all day long; they all make fun of me.? (Jeremiah 20:7-8).
Embrace me in Your love, Father.
St. John the Baptist, martyr, pray for us .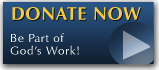 The FEAST is one of the happiest places on earth.

Click Here to find a Feast near you!
KERYGMA TV! is BACK
KERYGMA TV is on a new time slot and new channel Sundays 8 a.m. at IBC 13
Need Counseling? No Landline?
Now, you can use your mobile phone to call a friend for counseling at 09228407031. Or you may call our landlines 7266728, 7264709, 7259999 Mon-Fri 24-hrs, Sat 6am-5pm, Sun 6am-10am
BO BLOGS!
Go to Bo's Official Site and read his almost daily blog! Its not news, but thoughts and musings of Bo Sanchez. Get to know Bo in a more personal way --and find out what it means to live the life of a preacher. You get to enrich your faith as well.
DONATION
Remember to always donate your "first fruits"-not the last. Click on the "Donation" Box under the members menu - and you'll even see links to the nearest branches of the Banks where you can deposit.