READINGS for 2006-06-22
SISTER WONDER
?In life he performed wonders?? Sirach 48: 14
My sister, Lallaine, is a genius.
She breezed through high school as one of the brightest and most popular students. She passed the entrance exams of the two toughest quota courses of the University of the Philippines and Ateneo de Manila, respectively. Her NCEE rating? The highest one person could get.
She?s won several MVP awards in volleyball, she?s a gifted writer, and a skilled dentist. But you know her real gift? She has given all her talents and life to serving God and others. Her love for family and friends is so big. Once you get to know her, your life will never be the same again.
If you ask her what her mission statement is, she will tell you without batting an eyelash, ?It is my mission to proclaim God?s love by giving joy.? That is why every time you talk to her, you become blessed by her joyous character and unforgettable smile.
Each of us was given by God the ability to perform wonders even in small ways. A simple gesture of assurance, being a friend to those in need, these are taking part in God?s act of loving. Gene L.
REFLECTION:
What ?wonder? have you shared to those around you to make their lives better?
Father, teach me to give of myself for your glory.

1st READING
Sirach 48:1-14
This text in praise of the prophet Elijah and his place in Jewish history reminds us of the power available to God when one person is willing to dedicate their life exclusively to the commands of the Lord. Let us pray that we make ourselves as available as possible to all that the Lord wants us to do so that the message of the Good News of our salvation will be spread as far and as wide as possible.
1 Like a fire there appeared the prophet whose words were as a flaming furnace. 2 Their staff of bread he shattered, in his zeal he reduced them to straits; 3 by God?s word he shut up the heavens and three times brought down fire. 4 How awesome are you, ELIJAH! Whose glory is equal to yours? 5 You brought a dead man back to life from the nether world, by the will of the LORD. 6 You sent kings down to destruction, and nobles, from their beds of sickness. 7 You heard threats at Sinai, at Horeb avenging judgments. 8 You anointed kings who should inflict vengeance, and a prophet as your successor. 9 You were taken aloft in a whirlwind, in a chariot with fiery horses. 10 You are destined, it is written, in time to come to put an end to wrath before the day of the LORD, to turn back the hearts of fathers toward their sons, and to reestablish the tribes of Jacob. 11 Blessed is he who shall have seen you before he dies, 12 O Elijah, enveloped in the whirlwind! Then ELISHA, filled with a twofold portion of his spirit, wrought many marvels by his mere word. During his lifetime he feared no one, nor was any man able to intimidate his will. 13 Nothing was beyond his power; beneath him flesh was brought back into life. 14 In life he performed wonders, and after death, marvelous deeds.
P S A L M
Psalm 97:1-2, 3-4, 5-6, 7
R: Rejoice in the Lord, you just!
1 The LORD is king; let the earth rejoice; let the many isles be glad. 2 Clouds and darkness are round about him, justice and judgment are the foundation of his throne. (R) 3 Fire goes before him and consumes his foes round about. 4 His lightnings illumine the world; the earth sees and trembles. (R) 5 The mountains melt like wax before the LORD, before the Lord of all the earth. 6 The heavens proclaim his justice, and all peoples see his glory. (R) 7 All who worship graven things are put to shame, who glory in the things of nought; all gods are prostrate before him. (R)
G O S P E L
Matthew 6:7-15
The prayer that we all know as the ?Our Father? is the central prayer of our Christian faith. All Christian denominations recognize its centrality to our lives. Let us pray that we will grow in worthiness to call God, our Father and thus come into a deeper experience and knowledge of the words of this prayer. Let us seek to say this prayer in faith and not in a distracted and automatic fashion that fails to recognize its true worth and gravity.
7 In praying, do not babble like the pagans, who think that they will be heard because of their many words. 8 Do not be like them. Your Father knows what you need before you ask him. 9 ?This is how you are to pray: Our Father in heaven, hallowed be your name, 10 your kingdom come, your will be done, on earth as in heaven. 11 Give us today our daily bread; 12 and forgive us our debts, as we forgive our debtors; 13 and do not subject us to the final test, but deliver us from the evil one. 14 If you forgive others their transgressions, your heavenly Father will forgive you. 15 But if you do not forgive others, neither will your Father forgive your transgressions.
my reflections
think: What does it mean to you to call God ?Father??
________________________________________________________
_________________________________________________________
God?s special verse/thought for me today________________
_________________________________________________________

T O D A Y ? S BLESSING LIST
Thank You Lord for: ____________________________________
_______________________________________________________
READ THE BIBLE IN ONE YEAR Ecclesiastes 9-12
PRAYER OF THE HEART
In the polemics between Christians of various denominations, today?s Gospel is important because of different shades of interpretation. For Catholics, periscope from St. Matthew is significant because it is considered as the root of the formulary of the ?Our Father? that is used in liturgy. For fundamentalist Protestants, the opening verse of the Gospel reading is often quoted as their text proof against Catholic formula prayers, and other ?repetitive ways of prayer.?
Of course, we realize that no matter how we read the Gospel, the convergence of the texts is not on a negative teaching point about prayer, such as, ?Do not pray in repetitious formula.? The use of a ?lot of words, as the pagans do? refers to the ancient religious practice of secret prayer incantations as magic, and to the Jewish tendency to heap together in their prayer many titles and attributes of God with the hope that one of these will move God?s favor for them. Elsewhere in the Bible, the Old Testament records a prayer of praise using repetitious and redundant expressions in the ?Canticle of the Three Young Man? (Daniel 3).
Rising beyond polemics, the main message of the Gospel is an exhortation. The words of the ?Our Father? are above all not a formula, but a Christ-given pattern of true prayer. First, we are encouraged to approach God not simply with the intellect, not with intelligible cultic forms, but with our lowly and sincere hearts. So, we say ?Our Father.? Second, we have to always realize that going to God is not a matter of bargaining, not a test of brilliant arguments, but it is always a matter of faith. We know that He is all-mighty and all-good. So, we go on to say ? ?Holy be your name. Your reign be upon us.? Third, we know that God is not one who tolerates our caprices and our crooked whims. Therefore, we ask him for what is basic: ?Give us each day, our daily bread, our need for inner peace, and the grace to be faithful that we may not fall from your ways.?
If our prayer and spirituality opens our hearts to goodness, surely, God who is himself a God with a loving heart, will hear us. Fr. Domie G.
REFLECTION QUESTION:
What is my disposition when I pray?
Slowly pray the familiar words of the ?Our Father.? This time, let the words flow from your heart.
St. Paulinus of Nola and St. Thomas More, bishop confessor and martyr,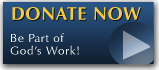 The FEAST is one of the happiest places on earth.

Click Here to find a Feast near you!
KERYGMA TV! is BACK
KERYGMA TV is on a new time slot and new channel Sundays 8 a.m. at IBC 13
Need Counseling? No Landline?
Now, you can use your mobile phone to call a friend for counseling at 09228407031. Or you may call our landlines 7266728, 7264709, 7259999 Mon-Fri 24-hrs, Sat 6am-5pm, Sun 6am-10am
BO BLOGS!
Go to Bo's Official Site and read his almost daily blog! Its not news, but thoughts and musings of Bo Sanchez. Get to know Bo in a more personal way --and find out what it means to live the life of a preacher. You get to enrich your faith as well.
DONATION
Remember to always donate your "first fruits"-not the last. Click on the "Donation" Box under the members menu - and you'll even see links to the nearest branches of the Banks where you can deposit.