READINGS for 2006-06-21
GOD LIKES SECRETS
?And the Father, who sees what is kept secret will reward you.? ? Matthew 6:18
God likes secrets.
He kept a secret from Abraham, and then gave him a son.
He kept a secret from Jacob, and then reconciled him to his son, Joseph.
He kept a secret from Joseph, but eventually made him a governor of Egypt, enabling him to save his family from famine.
He kept a secret from Moses, and then ordered him to set his people free.
He kept a secret from the Israelites, and then saved them from slavery.
He kept a secret from David, and then made him king.
He kept a secret from Daniel, and then revealed to him the meaning of his visions.
He kept a secret from Peter, and then made him a fisher of men.
He kept a secret from Paul, and made him an apostle to the Gentiles.
God might be keeping a secret from you, a solution to a problem, healing, or blessing.
He likes the drama of it all, sometimes. He keeps secrets so we can grow in trusting Him, for He knows what he is doing.
Another reason why God likes secrets? Because He loves surprises!
Get ready to be surprised! Arun G.
REFLECTION:
Recall moments when the Lord surprised you with His yes long after you thought He has answered no.
May I learn the virtue of patience dear Lord, because Your blessings are always on time!

1st READING
2 Kings 2:1, 6-14
The power and righteousness of Elijah are evident in these encounters with the messengers of the king. The King of Israel has been consulting false gods probably in order to appease certain groups within his kingdom. This is an abomination in the eyes of Elijah and the king knows this and fears Elijah?s influence among the people enough to try to arrest him. The fate of the two sets of the 50 soldiers ought to warn us of the dangers of trafficking with sin and thus inspire us to leave sin well alone!
1 When the LORD was about to take Elijah up to heaven in a whirlwind, he and Elisha were on their way from Gilgal. 6 Elijah said to Elisha, ?Please stay here; the LORD has sent me on to the Jordan.? ?As the LORD lives, and as you yourself live,? Elisha replied, ?I will not leave you.? And so the two went on together. 7 Fifty of the guild prophets followed, and when the two stopped at the Jordan, stood facing them at a distance. 8 Elijah took his mantle, rolled it up and struck the water, which divided, and both crossed over on dry ground. 9 When they had crossed over, Elijah said to Elisha, ?Ask for whatever I may do for you, before I am taken from you.? Elisha answered, ?May I receive a double portion of your spirit.? 10 ?You have asked something that is not easy,? he replied. ?Still, if you see me taken up from you, your wish will be granted; otherwise not.? 11 As they walked on conversing, a flaming chariot and flaming horses came between them, and Elijah went up to heaven in a whirlwind. 12 When Elisha saw it happen he cried out, ?My father! My father! Israel?s chariots and drivers!? But when he could no longer see him, Elisha gripped his own garment and tore it in two. 13 Then he picked up Elijah?s mantle which had fallen from him, and went back and stood at the bank of the Jordan. 14 Wielding the mantle which had fallen from Elijah, he struck the water in his turn and said, ?Where is the LORD, the God of Elijah?? When Elisha struck the water it divided and he crossed over.
P S A L M
Psalm 31:20, 21, 24
R: Let your hearts take comfort, all who hope in the Lord.
19 [20] How great is the goodness, O LORD, which you have in store for those who fear you, and which, toward those who take refuge in you, you show in the sight of the children of men. (R) 20 [21] You hide them in the shelter of your presence from the plottings of men; you screen them within your abode from the strife of tongues. (R) 23 [24] Love the LORD, all you his faithful ones! The LORD keeps those who are constant, but more than requites those who act proudly. (R)

G O S P E L
Matthew 6:1-6, 16-18
Fasting is an important disciple in the life of faith. Not only is it actually good for one?s health, it also contributes to our holiness by sharpening our attentiveness in prayer and teaching us to control the basic human appetites. In this regard we can fast from many things, not just food. The Church requires us to fast on only two days of the year. Let us pray that the Holy Spirit will teach us new ways to fast and lead us to develop this discipline in our lives.
1 ?[But] take care not to perform righteous deeds in order that people may see them; otherwise, you will have no recompense from your heavenly Father. 2 When you give alms, do not blow a trumpet before you, as the hypocrites do in the synagogues and in the streets to win the praise of others. Amen, I say to you, they have received their reward. 3 But when you give alms, do not let your left hand know what your right is doing, 4 so that your almsgiving may be secret. And your Father who sees in secret will repay you. 5 ?When you pray, do not be like the hypocrites, who love to stand and pray in the synagogues and on street corners so that others may see them. Amen, I say to you, they have received their reward. 6 But when you pray, go to your inner room, close the door, and pray to your Father in secret. And your Father who sees in secret will repay you. 16 ?When you fast, do not look gloomy like the hypocrites. They neglect their appearance, so that they may appear to others to be fasting. Amen, I say to you, they have received their reward. 17 But when you fast, anoint your head and wash your face, 18 so that you may not appear to be fasting, except to your Father who is hidden. And your Father who sees what is hidden will repay you.?
my reflections
think: Let us pray that the Holy Spirit will teach us new ways to fast and lead us to develop this discipline in our lives.
________________________________________________________
_________________________________________________________
God?s special verse/thought for me today________________
_________________________________________________________

T O D A Y ? S BLESSING LIST
Thank You Lord for: ____________________________________
_______________________________________________________
READ THE BIBLE IN ONE YEAR Ecclesiastes 5-8
DISCERNING AMONG GOOD THINGS
In an earlier verse of the ?Sermon on the Mount,? in that part where Jesus exhorted his disciples to be ?salt of the earth? and ?light of the world,? Jesus asked that they let their light shine by letting others see their good works. Of all the good works that persons can do, prayer, fasting and almsgiving are considered superior by the Jews. In talking about these noble acts, Jesus seems to contradict his earlier teaching. Now he says anyone who gives alms, prays, and fasts must do these religious acts in secret.
The issue is this, good works results in two fruits: they attract the attention of others and win the praise of others. At the same time, they may also lead others to glorify God. True good works, for the believer, must have more of the last fruit than of the first. While intending to do something good, the disciple must then make an honest examination in his heart: which is a greater motivation for him to do a good act? Is it self-recognition, or witnessing?
Will people see God better, or will they be shortsighted and be more focused on the disciple? In Book of Acts, Paul and Barnabas were mistaken by others to be the pagan gods Zeus and Hermes (cf. 14:8ff). With all their good intentions, Paul and Barnabas found out that the people focused more on them, than on their mission to let Jesus be known.
Even doing good, then, needs discernment. One may have noteworthy intentions for a noble work, but the time may not be right. We do not simply need the hands and the heart for doing good. We also need to have the spiritual eyes to evaluate whether time and place will produce the right result. Fr. Domie G.
REFLECTION QUESTION:
What are your motives in doing good? Is it to win praise from others or to glorify God?

From the favorite prayer of Cardinal Merry del Val ? ?O Jesus, meek and humble of heart, hear. Deliver me, Jesus: from the desire of being esteemed, from the desire of being loved, from the desire of being extolled, from the desire of being honored, from the desire of being praised, from the desire of being preferred, from the desire of being approved. Jesus grant me the grace to desire: that others may be esteemed more than I, that in the opinion of the world others may increase, and I may rease... and that others become holier than I, provided I become as holy as I should be. Amen.?

St. Aloysius Gonzaga, confessor, pray for us.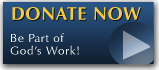 The FEAST is one of the happiest places on earth.

Click Here to find a Feast near you!
KERYGMA TV! is BACK
KERYGMA TV is on a new time slot and new channel Sundays 8 a.m. at IBC 13
Need Counseling? No Landline?
Now, you can use your mobile phone to call a friend for counseling at 09228407031. Or you may call our landlines 7266728, 7264709, 7259999 Mon-Fri 24-hrs, Sat 6am-5pm, Sun 6am-10am
BO BLOGS!
Go to Bo's Official Site and read his almost daily blog! Its not news, but thoughts and musings of Bo Sanchez. Get to know Bo in a more personal way --and find out what it means to live the life of a preacher. You get to enrich your faith as well.
DONATION
Remember to always donate your "first fruits"-not the last. Click on the "Donation" Box under the members menu - and you'll even see links to the nearest branches of the Banks where you can deposit.