READINGS for 2006-06-19
BLIND OBEDIENCE MEANS YOUR BRAIN?S MISSING
And the men of his city, the elders and the nobles who dwelt in his city, did as Jez?ebel had sent word to them. ?1 Kings 21:11
?According to my prayer group leaders, we shouldn?t talk to him anymore.?
This woman was telling me how her prayer group leaders had ?excommunicated? an erring member and asked the community not to relate with him?lest they get ?contaminated? by his rebellious spirit.
?But I couldn?t do that!? she exclaimed, ?He was my friend for many years.?
So she continued to speak to her friend? and felt very guilty doing so.
?Bo, I?m disobeying my leaders. I?m not obeying God!?
I laughed. ?Blind obedience are for robots, zombies, and human beings who had brain transplants with a sheep?s brain. But God calls you to use our minds and think.?
I told her that it was OK to disobey her leaders if in her conscience, she believed that rejecting her friend wasn?t God?s will.
The goal of the spiritual life is to be mature enough to think on our own. Blind obedience is not growth but regression. We become infants again. Bo S.
REFLECTION:
Do you blindly follow your spiritual leaders? Or do you make your own decisions, based on personal reflection, careful study, prayer, and consultation with various mentors?
Lord, help me to form my conscience well. Nourish me with Your Word and the Teachings of Mother Church.
1st READING
1 Kings 21:1-16
Jezebel is a conniving person who has allowed all sorts of evil to dwell in her heart. She contrives to kill Naboth so that Ahab will be able to appropriate his vineyard. This story is reminiscent of King David conspiring to have Uriah the Hittite killed so he could take Uriah?s wife, Bathsheba for himself. The big difference here is that David repented when confronted with his sin by Nathan, whereas Ahab and Jezebel do not.
1 Some time after this, as Naboth the Jezreelite had a vineyard in Jezreel next to the palace of Ahab, king of Samaria, 2 Ahab said to Naboth, ?Give me your vineyard to be my vegetable garden, since it is close by, next to my house. I will give you a better vineyard in exchange, or, if you prefer, I will give you its value in money.? 3 ?The LORD forbid,? Naboth answered him, ?that I should give you my ancestral heritage.? 4 Ahab went home disturbed and angry at the answer Naboth the Jezreelite had made to him ?I will not give you my ancestral heritage.? Lying down on his bed, he turned away from food and would not eat. 5 His wife Jezebel came to him and said to him, ?Why are you so angry that you will not eat?? 6 He answered her, ?Because I spoke to Naboth the Jezreelite and said to him, ?Sell me your vineyard, or, if you prefer, I will give you a vineyard in exchange.? But he refused to let me have his vineyard.? 7 ?A fine ruler over Israel you are indeed!? his wife Jezebel said to him. ?Get up. Eat and be cheerful. I will obtain the vineyard of Naboth the Jezreelite for you.? 8 So she wrote letters in Ahab?s name and, having sealed them with his seal, sent them to the elders and to the nobles who lived in the same city with Naboth. 9 This is what she wrote in the letters ?Proclaim a fast and set Naboth at the head of the people. 10 Next, get two scoundrels to face him and accuse him of having cursed God and king. Then take him out and stone him to death.? 11 His fellow citizens ? the elders and the nobles who dwelt in his city ? did as Jezebel had ordered them in writing, through the letters she had sent them. 12 They proclaimed a fast and placed Naboth at the head of the people. 13 Two scoundrels came in and confronted him with the accusation, ?Naboth has cursed God and king.? And they led him out of the city and stoned him to death. 14 Then they sent the information to Jezebel that Naboth had been stoned to death. 15 When Jezebel learned that Naboth had been stoned to death, she said to Ahab, ?Go on, take possession of the vineyard of Naboth the Jezreelite which he refused to sell you, because Naboth is not alive, but dead.? 16 On hearing that Naboth was dead, Ahab started off on his way down to the vineyard of Naboth the Jezreelite, to take possession of it.

P S A L M
Psalm 5:2-3, 4-6, 6-7
R: Lord, listen to my groaning.
1 [2] Hearken to my words, O LORD, attend to my sighing. 2 [3] Heed my call for help, my king and my God! (R) 3 [4] At dawn I bring my plea expectantly before you. 4 [5] For you, O God, delight not in wickedness; no evil man remains with you; 5 [6] the arrogant may not stand in your sight. (R) You hate all evildoers; 6 [7] you destroy all who speak falsehood; the bloodthirsty and the deceitful the LORD abhors. (R)
G O S P E L
Matthew 5:38-42
It is clear that cycles of violence only come to an end when at least one side refuses to strike back in revenge. It is a brave and holy person that takes this stance ? but it is clearly what God invites us to take as Christians. There are numerous examples of tit for tat killings and violence around the globe. Let us commit our lives to be counter examples to this sort of sin.
38 ?You have heard that it was said, ?An eye for an eye and a tooth for a tooth.? 39 But I say to you, offer no resistance to one who is evil. When someone strikes you on [your] right cheek, turn the other one to him as well. 40 If anyone wants to go to law with you over your tunic, hand him your cloak as well. 41 Should anyone press you into service for one mile, go with him for two miles. 42 Give to the one who asks of you, and do not turn your back on one who wants to borrow.?
my reflections
think: Cycles of violence only come to an end when at least one side refuses to strike back in revenge.
________________________________________________________
_________________________________________________________
God?s special verse/thought for me today________________
________________________________________________________

T O D A Y ? S BLESSING LIST
Thank You Lord for: ____________________________________
_______________________________________________________
READ THE BIBLE IN ONE YEAR Proverbs 29-31
TIME ERODES

Once I accompanied my parents to Vigan. While they were busy accomplishing some paper work. I, as an avid student of history, savored all the time I had to visit the Cathedral, the Burgos Museum and the old Archbishop?s Residence. I found one interesting piece of information about Vigan. Although it is now the center of Ilocos Sur, and the ecclesiastical seat of the Archdiocese of Nueva Segovia, it was not so from the beginning. The first seat of the Archdiocese was a place in Cagayan. However, as time passed by, that old seat suffered from the constant flooding of the Cagayan River, and the settlement was in danger of being washed out by the river. So the Spanish conquestadores decided to transfer the church and political center to Vigan.
If time can erode the foundations of a town, it can also erode the foundations of a thought and morals. Our Gospel story today is an example. The Lex Talionis principle, ?An eye for an eye and a tooth for a tooth,? was given by God to Israel as part of the Book of the Covenant (cf Exodus 21:23-24). It was meant to temper and regulate the human tendency of the Israelites to exact greater measure of vengeance for every personal injury inflicted on them by others. Coming out of the slavery in Egypt where they were exposed to various forms of abuse and cruelty, and surviving the harsh demands of traveling through the Sinai desert, the Israelites could have easily turned vengeful, aggressive and violent. The Law of God underlined that compensation for damages is everyone?s right but this must be administered with prudence and care. If not, it may breed injustice for another.
Sadly, the passage of time gave the Lex Talionis a different connotation. The Jews employed the principle as their claim for the moral righteousness of inflicting harm on those who harm them.
Jesus? words are consistent with what he enunciated at the beginning of the Sermon on the Mount: the real blessed ones, the real holy ones are peacemakers. No harsh and hard situation will ever defeat the benevolence and gentleness in them because their benevolence and gentleness is no ?put on? but spring forth from the goodness in their hearts. Fr. Domie G.
REFLECTION QUESTION:
Look for the ?Prayer of Peace? by St. Francis of Assisi. Make this your fervent meditation prayer for today.
Lord, make me a channel of Your peace.
St. Romuald, abbot confessor, pray for us.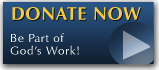 The FEAST is one of the happiest places on earth.

Click Here to find a Feast near you!
KERYGMA TV! is BACK
KERYGMA TV is on a new time slot and new channel Sundays 8 a.m. at IBC 13
Need Counseling? No Landline?
Now, you can use your mobile phone to call a friend for counseling at 09228407031. Or you may call our landlines 7266728, 7264709, 7259999 Mon-Fri 24-hrs, Sat 6am-5pm, Sun 6am-10am
BO BLOGS!
Go to Bo's Official Site and read his almost daily blog! Its not news, but thoughts and musings of Bo Sanchez. Get to know Bo in a more personal way --and find out what it means to live the life of a preacher. You get to enrich your faith as well.
DONATION
Remember to always donate your "first fruits"-not the last. Click on the "Donation" Box under the members menu - and you'll even see links to the nearest branches of the Banks where you can deposit.