READINGS for 2006-06-16
LISTEN
?There was a furious wind... Then there was a soft whisper.? ?1 Kings 19:11-12
I heard a famous Catholic preacher say: ?True Worship is when there is no band, no music, no stage, no congregation, nothing... Just you and the Lord.?
I used to think God?s presence was more powerful and more felt when there was dancing, jumping, loud singing and clapping. It came to the point where I would be sad or disappointed if we couldn?t have the full band play for the prayer meeting. I also used to think that it always had to be a full-house at the worship service. The more people, the more anointing. Man, was I wrong.
Although it is true that His presence is indeed manifest in expressive and vibrant praise and worship, I?ve found that it is in the quiet times when He is most felt. When there is nothing else to hear but His Voice. When there is nothing else to see but Him. When there is nothing left to do but focus on His presence.
In as much as He is the all-powerful, mighty and awesome Creator of the Universe, He is also the God who comes to us in the stillness of our hearts. How beautiful it is that such a powerful presence can be captured in silence. How privileged we are to have access to this place... in silence. George G.
REFLECTION:
What are the ?noises? that drown out His Voice? Has He been trying to speak to You lately?
Open my ears, Lord... and help me to listen.
1st READING
1 Kings 19:9, 11-16
Elijah?s ministry as a prophet is not a total success. The people, to the point that his life is in danger, constantly hound him. Elisha is anointed to follow in his stead. This must have been a somewhat dubious honor given the sufferings of his predecessor. The same can be true of any leadership position and so it is only with trust and humility before God that any leader will be able to fulfill his or her responsibilities.
9 There he came to a cave, where he took shelter. But the word of the LORD came to him, ?Why are you here, Elijah?? 11 Then the LORD said, ?Go outside and stand on the mountain before the LORD; the LORD will be passing by.? A strong and heavy wind was rending the mountains and crushing rocks before the LORD ? but the LORD was not in the wind.After the wind there was an earthquake ? but the LORD was not in the earthquake. 12 After the earthquake there was fire ? but the LORD was not in the fire. After the fire there was a tiny whispering sound. 13 When he heard this, Elijah hid his face in his cloak and went and stood at the entrance of the cave. A voice said to him, ?Elijah, why are you here?? 14 He replied, ?I have been most zealous for the LORD, the God of hosts. But the Israelites have forsaken your covenant, torn down your altars, and put your prophets to the sword. I alone am left, and they seek to take my life.? 15 ?Go, take the road back to the desert near Damascus,? the LORD said to him. ?When you arrive, you shall anoint Hazael as king of Aram. 16 Then you shall anoint Jehu, son of Nimshi, as king of Israel, and Elisha, son of Shaphat of Abel-meholah, as prophet to succeed you.?
P S A L M
Psalm 27:7-8, 8-9, 13-14
R: I long to see your face, O Lord.
7 Hear, O LORD, the sound of my call; have pity on me, and answer me. 8 Of you my heart speaks; you my glance seeks. (R) Your presence, O LORD, I seek. 9 Hide not your face from me; do not in anger repel your servant. You are my helper cast me not off. (R) 13 I believe that I shall see the bounty of the LORD in the land of the living. 14 Wait for the LORD with courage; be stouthearted, and wait for the LORD. (R)
G O S P E L
Matthew 5:27-32
Christ teaches us that when it comes to our sexuality it is purity of thought and action that is critical. If we allow our passions to overcome our reason they will inevitably lead to sin. If we control our sexual appetite, as we have to any other appetite in our lives, then we will grow stronger in the grace of purity and learn to love in a more wholesome way. Let us seek to avoid the places and situations where we will be tempted against impurity and seek to grow love others in a pure and self-emptying fashion.

27 ?You have heard that it was said, ?You shall not commit adultery.? 28 But I say to you, everyone who looks at a woman with lust has already committed adultery with her in his heart. 29 If your right eye causes you to sin, tear it out and throw it away. It is better for you to lose one of your members than to have your whole body thrown into Gehenna. 30 And if your right hand causes you to sin, cut it off and throw it away. It is better for you to lose one of your members than to have your whole body go into Gehenna. 31 ?It was also said, ?Whoever divorces his wife must give her a bill of divorce.? 32 But I say to you, whoever divorces his wife (unless the marriage is unlawful) causes her to commit adultery, and whoever marries a divorced woman commits adultery.?
my reflections
think: If we control our sexual appetite, as we have to any other appetite in our lives, then we will grow stronger in the grace of purity and learn to love in a more wholesome way.
________________________________________________________
_________________________________________________________
God?s special verse/thought for me today________________
_________________________________________________________

T O D A Y ? S BLESSING LIST
Thank You Lord for: ____________________________________
_______________________________________________________
READ THE BIBLE IN ONE YEAR Proverbs 17-20
REJOICING WITH OTHERS
The words of Jesus about adultery and divorce involve more than such particular marital woes. They reveal to us a certain outlook of Jesus about authentic holiness.
The teaching of Sacred Scriptures is clear: man and woman ? from the beginning are made for each other, and for a relationship that is lifetime (cf. Genesis 2:23-24). God created woman, in fact, as an expression of his intimate and personal love and care for man who felt lonely even with all the animals. However, the divine plan is not easily appreciated by man, and so God allowed divorce because of the hardness of the human heart (Matthew 19:4ff). The Jewish practice of giving a decree of divorce was meant to be a protection for the women who were greatly disadvantaged in a patriarchal society. It was legislated by Moses so that the women may not be divorced by the men arbitrarily. The eternal truth however remains: God intends marriage to be forever, and anyone who divorces his wife and marries another opens the marriage covenant to two dangers. The divorced wife is forced into a life of adultery, and the man who divorced his wife and marries another himself commits adultery in the eyes of God!
On a wider plane, Jesus is then asserting: granted that a man divorces his wife for a ?just cause? ? the ?righteous act? of the man forces the woman to now live in a life of continuous adultery. The ?righteous act? becomes a gateway to a sinful situation for other. The other is forever condemned by her sin!
The plan of Jesus is salvation for all without condemnation. A true believer should be sad if his righteousness means the condemnation of another. True righteousness must defeat the enmity but not make an enemy of others. A ?lost sheep? is still part of the sheepfold, and Jesus would leave the 99 good sheep to seek the lost. Fr. Domie G.
REFLECTION QUESTION:
A lost sheep is still part of the sheepfold. Do I live like I believe this?
Let us pray for holiness, for purity of heart. But let us also pray that God accepts our sacrifice of self and of our goodness, that others may be drawn to light and to conversion.

St. John Francis Regis, confessor, pray for us.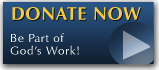 The FEAST is one of the happiest places on earth.

Click Here to find a Feast near you!
KERYGMA TV! is BACK
KERYGMA TV is on a new time slot and new channel Sundays 8 a.m. at IBC 13
Need Counseling? No Landline?
Now, you can use your mobile phone to call a friend for counseling at 09228407031. Or you may call our landlines 7266728, 7264709, 7259999 Mon-Fri 24-hrs, Sat 6am-5pm, Sun 6am-10am
BO BLOGS!
Go to Bo's Official Site and read his almost daily blog! Its not news, but thoughts and musings of Bo Sanchez. Get to know Bo in a more personal way --and find out what it means to live the life of a preacher. You get to enrich your faith as well.
DONATION
Remember to always donate your "first fruits"-not the last. Click on the "Donation" Box under the members menu - and you'll even see links to the nearest branches of the Banks where you can deposit.