READINGS for 2006-06-15
SEE!
Go look again. ? 1 Kings 18:43
There is a small space right outside my bedroom window which I have turned into a ?green-patch-sight-for-sore-eyes-area?.
There are no expensive nor exotic plants there, but just simple and easy-to-grow-kindof- plants.
There are no flowers either, but just green stalks and leaves.
What makes this area so pleasant is it has become a haven for birds. Every morning as soon as I open my eyes, I hear them chirping and singing with delight, and to my mind, singing joyful songs to the Lord. They come and go, flitting from one leaf to another, and in my colorful imagination, their wings are all raised up to their creator. Their chirping sounds are the Alleluias and Hossanas for the food, sun and wind, and the whole universe around them.
There are so many instances and events in one?s life that we fail to acknowledge and thank the Creator for. This universe that we live in is His creation and we only to need to look up and raise our hands in praise and thanks, just like the birds in the garden. Chelle C.
REFLECTION
Are you quick to say you cannot see signs of God?s goodness?
Go look again, Open my eyes to see how good your Love can be.
1st

1 Kings 18:41-46
The image of rain as God?s blessing makes a lot of sense when you actually see how dry and arid and lacking in water that Israel is. Water is absolutely essential for life and without it there are endless problems for the people. It is easy to see how the Jews regarded droughts as God?s punishment for their sins and likewise, abundant rains as a blessing for their obedience and faithfulness. Life may not be so ?cut and dried? but it does seem that generally speaking this sort of analysis is basically true.
41 Elijah then said to Ahab, ?Go up, eat and drink, for there is the sound of a heavy rain.? 42 So Ahab went up to eat and drink, while Elijah climbed to the top of Carmel, crouched down to the earth, and put his head between his knees. 43 ?Climb up and look out to sea,? he directed his servant, who went up and looked, but reported, ?There is nothing.? Seven times he said, ?Go look again!? 44 And the seventh time the youth reported, ?There is a cloud as small as a man?s hand rising from the sea.? Elijah said, ?Go and say to Ahab, ?Harness up and leave the mountain before the rain stops you.?? 45 In a trice, the sky grew dark with clouds and wind, and a heavy rain fell. Ahab mounted his chariot and made for Jezreel. 46 But the hand of the LORD was on Elijah, who girded up his clothing and ran before Ahab as far as the approaches to Jezreel.

P S A L M
Psalm 65:10, 11, 12-13
R: It is right to praise you in Zion, O God.
9 [10] You have visited the land and watered it; greatly have you enriched it. God?s watercourses are filled; you have prepared the grain. (R) 10 [11] Thus have you prepared the land drenching its furrows, breaking up its clods, softening it with showers, blessing its yield. (R) 11 [12] You have crowned the year with your bounty, and your paths overflow with a rich harvest; 12 [13] the untilled meadows overflow with it, and rejoicing clothes the hills. (R)
G O S P E L
Matthew 5:20-26
There is such a thing as righteous anger. However, I think that our expressions of anger are rarely of this quality. Our anger tends to take over and we are not in control of what we say and do. When this is the case it is not righteous anger! It is okay to get angry when we are wronged by someone, however, we must see to it that we do not allow ourselves to act out of this anger in revenge. Let us pray for the grace that our experience of wrongdoing will only further strengthen our commitment to love those who sin against us!
20 I tell you, unless your righteousness surpasses that of the scribes and Pharisees, you will not enter into the kingdom of heaven. 21 ?You have heard that it was said to your ancestors, ?You shall not kill; and whoever kills will be liable to judgment.? 22 But I say to you, whoever is angry with his brother will be liable to judgment, and whoever says to his brother, ?Raqa,? will be answerable to the Sanhedrin, and whoever says, ?You fool,? will be liable to fiery Gehenna. 23 Therefore, if you bring your gift to the altar, and there recall that your brother has anything against you, 24 leave your gift there at the altar, go first and be reconciled with your brother, and then come and offer your gift. 25 Settle with your opponent quickly while on the way to court with him. Otherwise your opponent will hand you over to the judge, and the judge will hand you over to the guard, and you will be thrown into prison. 26 Amen, I say to you, you will not be released until you have paid the last penny.?
my reflections
think: What sort of water is watering the fields of your life?

________________________________________________________
_________________________________________________________
God?s special verse/thought for me today________________
_________________________________________________________

T O D A Y ? S BLESSING LIST
Thank You Lord for: ____________________________________
_______________________________________________________
READ THE BIBLE IN ONE YEAR Proverbs 13-16
CHRISTIAN MORALITY VERSUS HUMAN MORALITY
On countless occasions, I have heard people describe their sense of goodness in this way ? ?I am true to what is asked by human decency.? ?I have satisfied what the legal standards require.? ?I abide with the requirements of law and order.? Re-reading Jesus? teaching about Christian righteousness, however, makes us realize that Jesus is not contented with such human boasts! Morality for Jesus is much more than satisfying human sense of justice.
Human sense of right or wrong is shifting sand. There is a great tendency among us humans to change standards of good and evil, not from a state of compromise to perfection. History has proven that the human evolution of moral criteria is towards relativism and permissiveness, that is, from summit to nadir.

Human criteria of morality is often minimalist. Everyone seems to often be satisfied with what is ?satisfactory.? Jesus wants excellence. Therefore, he wants goodness that is rooted in the interiority of the heart ? goodness that is overflowing, goodness that is willing to do more.

Human sense of morality emphasizes bein a ?keeper,? While Jesus wants us more to be givers. Along this line, Jesus says that even if one is at peace in conscience, but he remembers that someone else has something against him, such a person must take the initiative ? nonetheless ? and he must seek reconciliation with the other. Fr. Domie G.

REFLECTION QUESTION:
Meditate on this prayer: ?Lord Jesus Christ, you gave your all ? Your Body and your Blood, Your humanity and Your divinity ? for our salvation. You poured out yourself in a true act of love for all of us. While we were yet sinners, you offered Yourself. Give us your Spirit of generosity.
Let us grow more and more every day in our patience, in our ability to forgive, in our willingness to forego. May we learn to give without counting the cost, save that of knowing that we are following your most holy will. Amen.
St. Germaine Cousin, virgin, pray for us.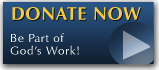 The FEAST is one of the happiest places on earth.

Click Here to find a Feast near you!
KERYGMA TV! is BACK
KERYGMA TV is on a new time slot and new channel Sundays 8 a.m. at IBC 13
Need Counseling? No Landline?
Now, you can use your mobile phone to call a friend for counseling at 09228407031. Or you may call our landlines 7266728, 7264709, 7259999 Mon-Fri 24-hrs, Sat 6am-5pm, Sun 6am-10am
BO BLOGS!
Go to Bo's Official Site and read his almost daily blog! Its not news, but thoughts and musings of Bo Sanchez. Get to know Bo in a more personal way --and find out what it means to live the life of a preacher. You get to enrich your faith as well.
DONATION
Remember to always donate your "first fruits"-not the last. Click on the "Donation" Box under the members menu - and you'll even see links to the nearest branches of the Banks where you can deposit.