READINGS for 2006-06-11
Solemnity of the Holy Trinity
GOD IS WITH US!
?And behold, I am with you always, until the end of the age.? ? Matthew 28:20
Today, on the Solemnity of the Most Holy Trinity, let us slow down and reflect on God?s presence.
It is strange what a simple tree can teach us about the presence of God the Father. Try to focus your attention on an ordinary tree. It hardly moves, but already it gives worthy praise to its Creator. Even the most sickly-looking tree pleases God just by being itself! If we only tried to slow down and be still, we could also discover that we are already praising the Father just by being ourselves and resting in His presence.
St. Catherine of Siena wrote that a person who receives Jesus in the Holy Eucharist is like a fish in the ocean. The fish ?contains? the ocean and the ocean contains the fish. I find that visualizing this ?fish in the ocean? after receiving communion helps me to have a deeper appreciation of how Jesus is intimately ?with me? in the Blessed Sacrament. Jesus in the Holy Eucharist is inside me. At the same time, He enfolds my entire being in his allencompassing ocean of love.
How did I pass the CPA board exam with flying colors? Besides studying well, I made it a point to invoke the Holy Spirit at the start of the exam. Today, I have a different way of expressing my faith in the guiding presence of the Spirit: I ask the Father to send forth His Holy Spirit upon me as I begin my personal prayers. RJ A.
REFLECTION:
God is with me and I am with Him. We are together at this very moment.
Father, Son, and Holy Spirit, I believe that you are here, that you are with me. I am the fish and You are my ocean.
1st READING
Deuteronomy 4:32-34, 39-40
The author of the Book of Deuteronomy reminds us of the remarkable relationship that God had with the Jewish People. The way He spoke to them through the Patriarchs is unparalleled in all history. We Christians have inherited that relationship. Through the Sacraments; through the Word of God, the Scriptures; and through the Bishops of the Church, God continues to speak to His People, us, in remarkable ways. And He not only speaks to us, but comes to us in the Sacraments. We encounter Him in a real and tangible way!
32 ?Ask now of the days of old, before your time, ever since God created man upon the earth; ask from one end of the sky to the other. Did anything so great ever happen before? Was it ever heard of? 33 Did the people ever hear the voice of God speaking from the midst of fire, as you did, and live? 34 Or did any god venture to go and take a nation for himself from the midst of another nation, by testings, by signs and wonders, by war, with his strong hand and outstretched arm, and by great terrors, all of which the LORD, your God, did for you in Egypt before your very eyes? 39 This is why you must now know, and fix in your heart, that the LORD is God in the heavens above and on earth below, and that there is no other. 40 You must keep his statutes and commandments which I enjoin on you today, that you and your children after you may prosper, and that you may have long life on the land which the LORD, your God, is giving you forever.?
P S A L M
Psalm 33:4-5, 6, 9, 18-19, 20, 22
R: Blessed the people the Lord has chosen to be his own.
4 Upright is the word of the LORD, and all his works are trustworthy. 5 He loves justice and right; of the kindness of the LORD the earth is full. (R) 6 By the word of the LORD the heavens were made; by the breath of his mouth all their host. 9 For he spoke, and it was made; he commanded, and it stood forth. (R) 18 See, the eyes of the LORD are upon those who fear him, upon those who hope for his kindness, 19 to deliver them from death and preserve them in spite of famine. (R) 20 Our soul waits for the LORD, who is our help and our shield, 22 May your kindness, O LORD, be upon us who have put our hope in you. (R)
2nd READING
Romans 8:14-17
Through Christ we all become sons of God. Paul draws upon the Jewish understanding that it is the eldest son who inherits everything on the death of his father. Thus Paul is telling us that each of us has become a son of God in terms of inheriting all that the elder son inherits. This is such a tremendous blessing to us ? one that we could never hope to earn. The challenge now is whether or not we accept our inheritance and take responsibility for ensuring that we do not throw it away through sin.

14 For those who are led by the Spirit of God are children of God. 15 For you did not receive a spirit of slavery to fall back into fear, but you received a spirit of adoption, through which we cry, ?Abba, Father!? 16 The Spirit itself bears witness with our spirit that we are children of God, 17 and if children, then heirs, heirs of God and joint heirs with Christ, if only we suffer with him so that we may also be glorified with him.
G O S P E L
Matthew 28:16-20
This text commanding the apostles to baptize with a Trinitarian formula is central to our understanding of what it means to be Christian. If we do not believe in the Trinity, one God but three persons, we are not Christian! We will never fully understand how this Trinitarian Godhead works, but we can entrust it to our faith and allow the Lord to reveal that which we need to understand in order to grow in relationship with Him. There are some things we just have to accept on faith.
16 The eleven disciples went to Galilee, to the mountain to which Jesus had ordered them. 17 When they saw him, they worshipped, but they doubted. 18 Then Jesus approached and said to them, ?All power in heaven and on earth has been given to me. 19 Go, therefore, and make disciples of all nations, baptizing them in the name of the Father, and of the Son, and of the holy Spirit, 20 teaching them to observe all that I have commanded you. And behold, I am with you always, until the end of the age.?
my reflections
think: Each of us has become a child of God, a blessing we could never hope to earn. Do we accept our inheritance and take responsibility for ensuring that we do not throw it away through sin?
________________________________________________________
_________________________________________________________
God?s special verse/thought for me today________________
_________________________________________________________

T O D A Y ? S BLESSING LIST
Thank You Lord for: ____________________________________
_______________________________________________________
READ THE BIBLE IN ONE YEAR Psalm 141-150
SABBATH PAUSE
My weekly time with God
THANK YOU LIST
Things to be grateful for from the past week
________________________________________________________________
________________________________________________________________
_________________________________________________________________
SPECIAL NEEDS
Things to ask God for in the coming week
________________________________________________________________
_________________________________________________________________
________________________________________________________________
HIDDEN TREASURE
Most important word God told me this week
________________________________________________________________
_________________________________________________________________
_________________________________________________________________

GETTING TO KNOW THE SAINTS
St. Isidore the Farmer
(1070 - 1130)
In March 1622 five great saints were canonized together. They included four of the giant figures of the Catholic Reformation: St. Ignatius, St. Francis Xavier, St. Teresa, and St. Philip Neri. The fifth, St. Isidore, stood apart. He founded no order, he accomplished no great deeds (apart from tilling the land); he neither left any teachings, nor inspired any disciples. He was, in fact, a simple farmworker, born in Madrid, who spent his entire working life in the service of the same wealthy landowner. With his good wife, Maria, he bore one son, who died in childhood. He knew the hardships, the toil, and the sorrows of all farmworkers then and since. And he displayed the simple though profound faith so common to campesinos the world over. He attended Mass daily and prayed continuously as he worked the fields. In Isidore?s case, however, his faith was attended by visible signs and wonders. It was reported, for example, that angels were seen assisting him as he ploughed. He was famous for his generosity toward those even poorer than himself. His table was always open to the indigent, while he was content to live on the scraps left over. His kindness extended to animals. One winter day he was so moved by the sorrowful noise of some hungry birds that he opened the sack of corn he was carrying and poured out half its contents. Though witnesses scoffed at this prodigality, later, at the mill, the bag was found to be full.
Other similar stories are told of this holy peasant, who died on May 15, 1130. Yet for all the miraculous legends, what most stands out is the very ordinariness of his life. He is simply one of the ?little ones? so beloved of God. Though not a monk he passed his life in ?work and prayer.? Though poor himself he poured himself out in charity. Though happily married he communed with angels. In the list of canonized saints his type is surprisingly rare; in heaven, presumably, less so.
COMMUNITY FOR MISSION
We studied the theology on the Trinity under Fr. Joseph Roche at the Loyola School of Theology. Strong with his advocacy on the tradition of the Catholic Church, Fr. Roche always warned us against the danger of over-simplifications. Reductionism, he would say. With the Theology on the Trinity, for instance, he said it was important to keep in mind that through the years of the Church?s development of doctrine there are always two balancing sides of the teaching on ?God-One-in-Three.? First, we have to appreciate the Trinity as Immanent Trinity. This refers to the proper understanding of the life within the community of the ?Three-Persons-in-One-God.? Secondly, we have to appreciate the Trinity as Economic Trinity. This means: the activity of the ?Three-Persons-in-One-God? involves us? our salvation. The Trinity, as it were, overflows into us.
We, Christians, are baptized in the name of the Father, and of the Son, and of the Holy Spirit. Our Christian life then involves ?
1) Community. We cannot mature fully into Christian persons without community life. Our full actualization of the image and likeness of God in us happens in our participation in a community life.
2) Formation and Fellowship in Community. It is not enough that we get together. The community of the ?Father-Son-and Holy Spirit? is such that they have a deep love and respect for one another? for the uniqueness of each person. Our Christian community life must then be more than meeting each other, or being with each other. It must be formative.
3) Community Information for Mission. Our formation and community life ? like the Trinity ? must overflow into mission. The more we advance in our spiritual formation, and the more genuine our fellowship becomes? community life must bear fruit in an outreach, a ministry, an apostolate. Communities do not exist for themselves. Without a reaching out gesture?communities will suffer atrophy and die. Fr. Domie G.
REFLECTION QUESTION:
Do I live interdependently with others?
O Divine God, Father, Son and Holy Spirit, your bond is love. But your love also overflows to us, your creatures. So, in your love we are all created. In your love, we are all saved. In your love, we are being sanctified. We beseech you to let us imitate this pattern of your love and goodness. As we deepen in love and in spiritual life, let us not implode? but explode in a life of sharing and witnessing. Amen.?
St. Barnabas, apostle and martyr, pray for us.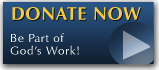 The FEAST is one of the happiest places on earth.

Click Here to find a Feast near you!
KERYGMA TV! is BACK
KERYGMA TV is on a new time slot and new channel Sundays 8 a.m. at IBC 13
Need Counseling? No Landline?
Now, you can use your mobile phone to call a friend for counseling at 09228407031. Or you may call our landlines 7266728, 7264709, 7259999 Mon-Fri 24-hrs, Sat 6am-5pm, Sun 6am-10am
BO BLOGS!
Go to Bo's Official Site and read his almost daily blog! Its not news, but thoughts and musings of Bo Sanchez. Get to know Bo in a more personal way --and find out what it means to live the life of a preacher. You get to enrich your faith as well.
DONATION
Remember to always donate your "first fruits"-not the last. Click on the "Donation" Box under the members menu - and you'll even see links to the nearest branches of the Banks where you can deposit.