READINGS for 2006-06-06
HOW DO YOU LOOK?
?Whose image and inscription is this?? ? Mark 12:15
There is a belief that people tend to resemble the object of their thought-life. We see money bills in the face and coins in the eyes of a materialistic person (they even spell ?prayers? by P-R-A-Y-E-R-$). We see a dice or playing cards or fighting cock in the head of a gambler. And we see couples looking alike ? the wife resembles the husband and viceversa. (So wives, be alarmed when your husbands begin to resemble your maid. Joke, joke, joke!)
What about us, what do our faces reflect? Honestly, because of inconsistencies, my face reflects the fluctuating images of Jesus,Caesar and Judas (though My wife tells me I look like Cesar Montano?when he played the autistic role!).
Sometimes I am holy, sometimes worldly and sometimes naughty. It?s good to know that the ever-available grace of God can help us live the life of Christ. Only then, can people begin to notice the different aura we carry in our countenance and person.
I call that POGI, Presence Of God Inside.
Let us pray John, the Baptist?s proclamation, ?He must increase, I must decrease.? (John 3:30).Obet C.
REFLECTION
What will my reflection see? Who am I inside? (from the movie, Mulan)
O Holy Spirit, fill me to overflowing so that others may see Jesus in me.

1st READING
2 Peter 3:12-15.17-18
Peter is hammering home the call to holiness. Probably he is trying to combat a certain lethargy and laziness that afflicted some of the early communities of faith when they wrongly believed that the Second Coming was imminent. This meant that they saw no reason to be diligent in their work, secular or spiritual, as there was little point if the end was only a short time in the future. As we know they were wrong! Peter was trying to get them to see that false teaching had deceived them.
12 Waiting for and hastening the coming of the day of God, because of which the heavens will be dissolved in flames and the elements melted by fire. 13 But according to his promise we await new heavens and a new earth in which righteousness dwells. 14 Therefore, beloved, since you await these things, be eager to be found without spot or blemish before him, at peace. 15 And consider the patience of our Lord as salvation, as our beloved brother Paul, according to the wisdom given to him, also wrote to you. 17 Therefore, beloved, since you are forewarned, be on your guard not to be led into the error of the unprincipled and to fall from your own stability. 18 But grow in grace and in the knowledge of our Lord and savior Jesus Christ. To him be glory now and to the day of eternity. Amen.
P S A L M
Psalm 90:2, 3-4, 10, 14 and 16
R: In every age, O Lord, you have been our refuge.
2 Before the mountains were begotten and the earth and the world were brought forth, from everlasting to everlasting you are God. (R) 3 You turn man back to dust, saying, ?Return, O children of men.? 4 For a thousand years in your sight are as yesterday, now that it is past, or as a watch of the night. (R) 10 Seventy is the sum of our years, or eighty, if we are strong, and most of them are fruitless toil, for they pass quickly and we drift away. (R) 14 Fill us at daybreak with your kindness, that we may shout for joy and gladness all our days. 16 Let your work be seen by your servants and your glory by their children. (R)
G O S P E L
Mark 12:13-17
The Old Testament Law recognized a triple tithe, one for the upkeep of the priests, another for the means of governance coming from the Temple and the third for the poor. This ultimately meant that 27.1% of one?s income was paid into the treasury of the Temple to be distributed by the relevant authorities. (Remember, there was little distinction in the governance between secular and religious.) Thus, in a secular state we have both religious and secular or national responsibilities. We have a duty to pay taxes so that the poor can be cared for and national infrastructure maintained.
13 They sent some Pharisees and Herodians to him to ensnare him in his speech. 14 They came and said to him, ?Teacher, we know that you are a truthful man and that you are not concerned with anyone?s opinion. You do not regard a person?s status but teach the way of God in accordance with the truth. Is it lawful to pay the census tax to Caesar or not? Should we pay or should we not pay?? 15 Knowing their hypocrisy he said to them, ?Why are you testing me? Bring me a denarius to look at.? 16 They brought one to him and he said to them, ?Whose image and inscription is this?? They replied to him, ?Caesar?s.? 17 So Jesus said to them, ?Repay to Caesar what belongs to Caesar and to God what belongs to God.? They were utterly amazed at him.
my reflections
think: We have a duty to pay taxes so that the poor can be cared for and national infrastructure maintained.
________________________________________________________
_________________________________________________________
God?s special verse/thought for me today________________
________________________________________________________

T O D A Y ? S BLESSING LIST
Thank You Lord for: ____________________________________
_______________________________________________________
READ THE BIBLE IN ONE YEAR Psalm 105-108
A GOOD NATIONALIST

What do Pope John Paul II, St. Joan of Arc and St. Thomas More have in common? They were not only holy persons; they were also nationalists. Pope John Paul II is strongly regarded by his countrymen as one who was influential in putting down the hold of the communist regime in Poland. St. Joan of Arc led an army that fought for the sovereignty of the French king against the English. St. Thomas More, a man of strong Christian values, firmly witnessed to these values while serving well as Lord Chancellor to the king of England.
Through the ages, persons who read our Gospel often held that the verse, ?Repay to Caesar what belongs to Caesar, and to God what belongs to God,? signifies a policy of separation between Church and State. However, this line of interpretation seems untenable. For one, such way of thinking was strange to the people of Israel who lived under a kingship that drew its power from the anointing of God through the prophets. The Israelites during the time of Jesus drew no lines between the Temple and the Sanhedrin (Council of 70 elders).
Of greater possibility is this: Jesus wanted to teach his followers the virtue of justice. Though Caesar and his imperial troops could have been pagan, they were a reality that the Israelites must face. The Israelites may have hated the Roman conquerors, but for as long as they were in Israel, taxes must be given to Caesar. True to his way of embracing human life in his Incarnation, Jesus advocates: His disciples must not simply be spiritual but they must also be constructive and active citizens of their own country.
Honestly thinking, I believe that being a true Christian and being a true Filipino nationalist is a concrete challenge for us today. No doubt, many of us are prayerful. But sadly, I note, many who are prayerful in church have poor observance of simple rules on traffic, taxes, etc. Fr. Domie G.
REFLECTION QUESTION:
If you have note done it, from now on, begin the practice of including intercession for the country and for our national leaders as an integral part of your daily prayer.
Help me be a good citizen, upholding that which is true and just.
St. Norbert, bishop confessor, pray for us.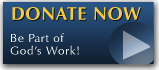 The FEAST is one of the happiest places on earth.

Click Here to find a Feast near you!
KERYGMA TV! is BACK
KERYGMA TV is on a new time slot and new channel Sundays 8 a.m. at IBC 13
Need Counseling? No Landline?
Now, you can use your mobile phone to call a friend for counseling at 09228407031. Or you may call our landlines 7266728, 7264709, 7259999 Mon-Fri 24-hrs, Sat 6am-5pm, Sun 6am-10am
BO BLOGS!
Go to Bo's Official Site and read his almost daily blog! Its not news, but thoughts and musings of Bo Sanchez. Get to know Bo in a more personal way --and find out what it means to live the life of a preacher. You get to enrich your faith as well.
DONATION
Remember to always donate your "first fruits"-not the last. Click on the "Donation" Box under the members menu - and you'll even see links to the nearest branches of the Banks where you can deposit.