READINGS for 2006-06-05
SPOTLIGHT
to your knowledge, add self-control ? 2 Peter 1:6
I have been invited to be a speaker in retreats and seminars. They would give me topic to discuss. I would research in the Bible and in some inspirational books or magazines like Kerygma.
I would rehearse the spiels, memorize the verse by heart and support it with anecdotes. I gained friends through preaching. Boy, was I bigheaded! I thought I was a very good speaker because I know many things.
God depleted my bloated ego. He made me realize that in every speaking engagement I went to, I must speak of Him, for Him. And, I am His mere instrument in preaching His gospel.
I love what St. Peter said, ?to your knowledge, add self-control?. We may know many things but only God knows everything.Through acknowledging our limitations, we become humble in His feet.
This time, when I preach, I put the spotlight on God even if I speak onstage. Rosann J.
REFLECTION:
Learn to deal with achievements with humility. We just borrowed them from God.
Father, teach me to serve you, as I should. (From The Prayer of Generosity of St. Ignatius of Loyola)
1st READING
2 Peter 1:2-7
Peter contrasts a life of grace and a life of sin. The challenge for us is to live the former and not the latter! He also informs us that we have to do our part, that is, cooperate with the grace of God and allow the fruits of the Spirit to govern the way that we live. Yes, as redeemed men and women we live under the grace of God, but this does not mean that we do not have to exert our energy in growing in holiness.
2 May grace and peace be yours in abundance through knowledge of God and of Jesus our Lord. 3 His divine power has bestowed on us everything that makes for life and devotion, through the knowledge of him who called us by his own glory and power. 4 Through these, he has bestowed on us the precious and very great promises, so that through them you may come to share in the divine nature, after escaping from the corruption that is in the world because of evil desire. 5 For this very reason, make every effort to supplement your faith with virtue, virtue with knowledge, 6 knowledge with self-control, self-control with endurance, endurance with devotion, 7 devotion with mutual affection, mutual affection with love.
P S A L M
Psalm 91:1-2, 14-15, 15-16
R: In you, my God, I place my trust.
1 You who dwell in the shelter of the Most High, who abide in the shadow of the Almighty, 2 Say to the LORD, ?My refuge and my fortress, my God, in whom I trust.? (R) 14 Because he clings to me, I will deliver him; I will set him on high because he acknowledges my name. 15 He shall call upon me, and I will answer him; I will be with him in distress. (R) I will deliver him and glorify him; 16 with length of days I will gratify him and will show him my salvation. (R)
G O S P E L
Mark 12:1-12
All sin is a result of trying to obtain for ourselves something that is not really ours to have, or going about obtaining what is ours in a disordered way. God will not deny us our happiness but it is a happiness rooted in the Kingdom of God and not in this world. This means that, unlike the chief priests, the scribes and the elders of the people, we have to ensure that our focus remains in the right place and that we do not allow it to become shortsighted and misdirected to our immediate pleasure.
1 He began to speak to them in parables. ?A man planted a vineyard, put a hedge around it, dug a wine press, and built a tower. Then he leased it to tenant farmers and left on a journey. 2 At the proper time he sent a servant to the tenants to obtain from them some of the produce of the vineyard. 3 But they seized him, beat him, and sent him away empty-handed. 4 Again he sent them another servant. And that one they beat over the head and treated shamefully. 5 He sent yet another whom they killed. So, too, many others; some they beat, others they killed. 6 He had one other to send, a beloved son. He sent him to them last of all, thinking, ?They will respect my son.? 7 But those tenants said to one another, ?This is the heir. Come, let us kill him, and the inheritance will be ours.? 8 So they seized him and killed him, and threw him out of the vineyard. 9 What [then] will the owner of the vineyard do? He will come, put the tenants to death, and give the vineyard to others. 10 Have you not read this scripture passage: ?The stone that the builders rejected has become the cornerstone; 11 by the Lord has this been done, and it is wonderful in our eyes??? 12 They were seeking to arrest him, but they feared the crowd, for they realized that he had addressed the parable to them. So they left him and went away.
my reflections
think: All sin is a result of trying to obtain for ourselves something that is not really ours to have, or going about obtaining what is ours in a disordered way.
________________________________________________________
_________________________________________________________
God?s special verse/thought for me today________________
________________________________________________________

T O D A Y ? S BLESSING LIST
Thank You Lord for: ____________________________________
_______________________________________________________
READ THE BIBLE IN ONE YEAR Psalm 98-104
GOD?S APPEAL
Elders in my family often warned us, boisterous youngsters, not to abuse the smiles and the goodness of people. Many a times, we were told: the one who is, most of the time, gentle and loving can have an erratic temper when provoked! There is always a ?breaking point? in a person?s patience, compassion and forbearance.
The Parable of the Tenants ? the Good News for today ? was primarily told by Jesus to illustrate His end with the Jews. The vineyard tilled, planted and prepared by its owner, represents Israel. The owner is Yahweh, God the Father. The tenants are the chosen people of Israel, most especially their religious leaders. The owner?s servants, who were sent to get the owner?s share in the produce, remind us of the prophets. The owner?s only son who was murdered and thrown out of the vineyard is Jesus. Beyond these rich analogies ? that make the parable more of an allegory ? we, however, can hear from the story of Jesus a loud appeal from God. God is telling us that He is loving, He is superabundant in His benevolence and forgiveness. However, we should not forget that even the sweetest cake has borders. Goodness is balanced by justice and righteousness.
The Holy Book, in one of the wisdom literature in the Old Testament, itself states: ?There is time for everything under the heaven... a time for sowing and a time for reaping...? God?s blessings of time and goodness are not gifts that must make us wasteful. They are opportunities meant to let us mature. Fr. Domie G.
REFLECTION QUESTION:
Take the time to examine yourself today: What are the many opportunities and chances that you received from God? How have you responded to all these?
May I always recognize Your goodness in all things, even the letdowns in life.
St. Boniface, bishop martyr, pray for us.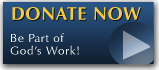 The FEAST is one of the happiest places on earth.

Click Here to find a Feast near you!
KERYGMA TV! is BACK
KERYGMA TV is on a new time slot and new channel Sundays 8 a.m. at IBC 13
Need Counseling? No Landline?
Now, you can use your mobile phone to call a friend for counseling at 09228407031. Or you may call our landlines 7266728, 7264709, 7259999 Mon-Fri 24-hrs, Sat 6am-5pm, Sun 6am-10am
BO BLOGS!
Go to Bo's Official Site and read his almost daily blog! Its not news, but thoughts and musings of Bo Sanchez. Get to know Bo in a more personal way --and find out what it means to live the life of a preacher. You get to enrich your faith as well.
DONATION
Remember to always donate your "first fruits"-not the last. Click on the "Donation" Box under the members menu - and you'll even see links to the nearest branches of the Banks where you can deposit.