READINGS for 2006-06-04
Feast of the Pentecost
BEAUTIFUL MIND
Live by the Spirit -- Galatians 5:16
In the movie ?A Beautiful Mind?, the protagonist John Forbes Nash Jr was diagnosed with schizophrenia but overcame his tragedy and went on to be awarded a Nobel Prize. When asked how he managed to deal with this, he bluntly answered that he ?feeds that what needs to be fed.?
Life in the Spirit many times depends on feeding that which needs to be fed and starving the fallen nature of our flesh.
The presence of God in our moments of silence, His written word that refreshes, a helping hand by a brother in the Lord and our openness to His promptings unite our spirit with His. A process of renewal takes place and a dying to our old self begins. All of us believers need to nurture ourselves through the consolation of the Spirit. It is in Him that we are united with Christ as His bride. Ariel D.
REFLECTION:
Do we feed our spirit and allow His Spirit to be mighty in us?
Come Holy Spirit, fill us with your grace! Starve our flesh and revive our dying selves. Renew our Church and prepare the Bride of Christ till He comes!

1st READING
Acts 2:1-11
Pentecost is one of the central feasts of the Church. Here we celebrate the gift of the Holy Spirit given to all Christians. This gift is given in Baptism but often lies dormant for the rest of their lives. The Spirit comes alive only when the individual affirms his or her faith and thus makes an adult stand for God. Without this stand, the Holy Spirit is not really empowered to work in our lives. He waits for us to cry out to Him in faith before He gets going.
1 When the time for Pentecost was fulfilled, they were all in one place together. 2 And suddenly there came from the sky a noise like a strong driving wind, and it filled the entire house in which they were. 3 Then there appeared to them tongues as of fire, which parted and came to rest on each one of them. 4 And they were all filled with the holy Spirit and began to speak in different tongues, as the Spirit enabled them to proclaim. 5 Now there were devout Jews from every nation under heaven staying in Jerusalem. 6 At this sound, they gathered in a large crowd, but they were confused because each one heard them speaking in his own language. 7 They were astounded, and in amazement they asked, ?Are not all these people who are speaking Galileans? 8 Then how does each of us hear them in his own native language? 9 We are Parthians, Medes, and Elamites, inhabitants of Mesopotamia, Judea and Cappadocia, Pontus and Asia, 10 Phrygia and Pamphylia, Egypt and the districts of Libya near Cyrene, as well as travelers from Rome, 11 both Jews and converts to Judaism, Cretans and Arabs, yet we hear them speaking in our own tongues of the mighty acts of God.?
P S A L M
Psalm 104:1, 24, 29-30, 31, 34
R: Lord, send out your Spirit, and renew the face of the earth.
1 Bless the LORD, O my soul! O LORD, my God, you are great indeed! 24 How manifold are your works, O LORD! the earth is full of your creatures; (R) 31 May the glory of the LORD endure forever; may the LORD be glad in his works! 34 Pleasing to him be my theme; I will be glad in the LORD. (R) 29 If you take away their breath, they perish and return to their dust. 30 When you send forth your spirit, they are created, and you renew the face of the earth. (R)
2nd READING
Galatians 5:16-25
Paul knows the difference that the Holy Spirit can make in a person?s life because he has experienced it in his own! Here he encourages the Corinthians to yield to the leading of the Holy Spirit because we can be sure that the Holy Spirit will lead us closer to God. The alternatives, our own spirit or the spirit of the world, are disastrous in comparison. They lead us away from God. I know what direction I want to be going ? straight ahead for Jesus!

16 I say, then: live by the Spirit and you will certainly not gratify the desire of the flesh. 17 For the flesh has desires against the Spirit, and the Spirit against the flesh; these are opposed to each other, so that you may not do what you want. 18 But if you are guided by the Spirit, you are not under the law. 19 Now the works of the flesh are obvious: immorality, impurity, licentiousness, 20 idolatry, sorcery, hatreds, rivalry, jealousy, outbursts of fury, acts of selfishness, dissensions, factions, 21 occasions of envy, drinking bouts, orgies, and the like. I warn you, as I warned you before, that those who do such things will not inherit the kingdom of God. 22 In contrast, the fruit of the Spirit is love, joy, peace, patience, kindness, generosity, faithfulness, 23 gentleness, self-control. Against such there is no law. 24 Now those who belong to Christ [Jesus] have crucified their flesh with its passions and desires. 25 If we live in the Spirit, let us also follow the Spirit.
G O S P E L
John 15:26-27; 16:12-15
The Holy Spirit wants to lead us into the truth and especially the truth of our salvation. This is a long road to walk, particularly if we have previously been caught up in a life of sin. It will take time to disentangle ourselves from the tentacles of sin and to realign our lives on that of Jesus. Let us pray that the Holy Spirit will take the leading role in this process and that we will be humble enough to follow where He leads us.
26 ?When the Advocate comes whom I will send you from the Father, the Spirit of truth that proceeds from the Father, he will testify to me. 27 And you also testify, because you have been with me from the beginning. 16: 12 ?I have much more to tell you, but you cannot bear it now. 13 But when he comes, the Spirit of truth, he will guide you to all truth. He will not speak on his own, but he will speak what he hears, and will declare to you the things that are coming. 14 He will glorify me, because he will take from what is mine and declare it to you. 15 Everything that the Father has is mine; for this reason I told you that he will take from what is mine and declare it to you.?
my reflections
think: The alternatives to the Holy Spirit, our own spirit or the spirit of the world, lead us away from God.

________________________________________________________
_________________________________________________________
God?s special verse/thought for me today________________
________________________________________________________

T O D A Y ? S BLESSING LIST
Thank You Lord for: ____________________________________
_______________________________________________________
READ THE BIBLE IN ONE YEAR Psalm 90-97
SABBATH PAUSE
My weekly time with God
THANK YOU LIST
Things to be grateful for from the past week
________________________________________________________________
________________________________________________________________
_________________________________________________________________
SPECIAL NEEDS
Things to ask God for in the coming week
________________________________________________________________
_________________________________________________________________
________________________________________________________________
HIDDEN TREASURE
Most important word God told me this week
________________________________________________________________
_________________________________________________________________
_________________________________________________________________

GETTING TO KNOW THE SAINTS
St. Stanislaus
Bishop of Cracow and Martyr (1030 - 1079)
The story of the Polish church and its role in hastening the downfall of communism has been widely told. But in their stand against tyranny and injustice the present generation of Catholics was upholding an ancient Polish tradition. One of the most revered saints in Poland is St. Stanislaus, a bishop of Cracow, who died as a martyr in the eleventh century.
Among the bishops of his day, Stanislaus was the only one with the courage to stand up to the tyrannical king Boleslaus II and to denounce his cruelty and abuse of power. The last straw came when Boleslaus abducted the beautiful wife of one of his noblemen and carried her away to his castle. Upon hearing of this outrage, Stanislaus went to rebuke the king and to threaten him with excommunication if he did not amend his ways. When all other methods of persuasion failed, Stanislaus carried through on his threat. Thus, when Boleslaus and his retinue arrived at the cathedral for Mass, he was turned away at the door.
Enraged, Boleslaus ordered his guard to kill the bishop. When they balked at this command, Boleslaus drew his sword and performed the bloody deed himself. Stanislaus was immediately acclaimed as a martyr. Pope Gregory VII put the country under an interdict, which endured until the death of the unrepentant Boleslaus. St. Stanislaus was canonized in 1253. His feast day, formerly celebrated on May 7, is now assigned to April 11.
SPIRIT OF COMMUNITY, SPIRIT FOR COMMUNITY
?God has willed to make men holy and save them, not as individuals without any bond or link between them, but rather to make them into a people who might acknowledge him and serve him in holiness.? This is an important statement found in the Dogmatic Constitution on the Church that was promulgated by the Second Vatican Council. It enshrines a theological reflection that we arrive at whenever we examine the ways of God in the time of the Bible, and in our own time: that God, who is a community of persons, also acts out his plans in the world in the locus of community.
The Pentecost event ? the giving of the Holy Spirit ? amplifies the theological reflection. True, the Holy Spirit is given to individuals. But the endowments, the gifts and the anointing of the Holy Spirit in individuals is not meant for individuals alone. The gifts, charisms and ministries are given to persons so that they may form effective communities where the unique gifts of each one come to compliment each other. In fact, the giving of the Holy Spirit was never a private experience. The Gospel proclamation reveals to us that the promise of the Holy Spirit was given by Jesus not to individuals, but to the first apostles as a group. The ?you? addressed by Jesus in the Gospel is not the individual ?you? but the plural ?you.? In his Resurrection, Jesus breathed the Holy Spirit on ?them,? that is, the whole group of apostles (John 20:22). Likewise, the Holy Spirit descended on the individual apostles while they were ?all in one place together? (Acts 2:1).
For a person to claim that he or she is living a ?charismatic way of life? better without the burdens and scandals of community is a great anomaly. The Holy Spirit is never a private possession. The Holy Spirit is the Spirit of community and of the Church. Of
the many winds of doctrine that has affected the thoughts even of modern Christians, it is clear then that ? as our Pope Benedict XVI holds ? liberalism, libertinism, radical individualism are excesses that are incompatible with Gospel values. To sacrifice the value of the individual to the dictates of community is wrong; to overstress individual prerogatives to the deterioration of the common good is equally evil. Fr. Domie G.

REFLECTION QUESTION:
To sacrifice the value of the individual to the dictates of community is wrong; to overstress individual prerogatives to the deterioration of the common good is equally evil.
O God, thank You for calling me by name. Thank you for making me unique with my gifts and charisms. Thank You for making me discover my own calling in a certain apostolate, in a ministry that is truly mine, in a way of life that is fitting. But lest I forget, and lest we forget, amidst our uniqueness, bind us in the love and power of your Holy Spirit. May this day of Pentecost be a revival not just of our individual charisms and ministries. May Pentecost revive us in our fellowship, in our being Church. Amen.
St. Francis Caracciolo, confessor, pray for us.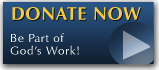 The FEAST is one of the happiest places on earth.

Click Here to find a Feast near you!
KERYGMA TV! is BACK
KERYGMA TV is on a new time slot and new channel Sundays 8 a.m. at IBC 13
Need Counseling? No Landline?
Now, you can use your mobile phone to call a friend for counseling at 09228407031. Or you may call our landlines 7266728, 7264709, 7259999 Mon-Fri 24-hrs, Sat 6am-5pm, Sun 6am-10am
BO BLOGS!
Go to Bo's Official Site and read his almost daily blog! Its not news, but thoughts and musings of Bo Sanchez. Get to know Bo in a more personal way --and find out what it means to live the life of a preacher. You get to enrich your faith as well.
DONATION
Remember to always donate your "first fruits"-not the last. Click on the "Donation" Box under the members menu - and you'll even see links to the nearest branches of the Banks where you can deposit.