READINGS for 2006-06-03
NONE OF OUR CONCERN
?? What concern is it of yours? You follow me.? ? John 21: 22
I love to read up on the discernment of God?s Will not only for my talks as a preacher but also for my own spiritual life.
But I also realized that there?s a catch here. YOU CAN NEVER FULLY DISCERN GOD?S WILL! It?s like putting the entire ocean into your small sandhole. You can only learn what He allows you to know about Him. The rest is NONE OF YOUR CONCERN!
That?s why I?m amazed at how some people (including myself) seem to be obsessed in entering into God?s mind, deciphering His every move, interpreting His every act! ?Peter asked Jesus, ?Lord what about him (John, the beloved disciple)??? and the Lord answered him bluntly, ?? What concern is it of yours?...?
I ask God what?s going to happen to my son 20 years from now? To the future of the Church? To the war in Iraq? To a possible alien invasion? And I too, hear the Lord telling me, ?What concern is it of yours??
The Lord is not being rude. He may be saying, ?Hey, I take care of these things, remember? You have enough concerns.?
And really now, my main concern should be what the Lord finally tells Peter.
?You follow me.? Alvin B.
REFLECTION:
Do a lot of things concern you much that you forget the main concern ? to simply follow Him?
Lord, silence my mind and heart to rest in the assurance that You are in control of the things that I am not.

1st READING
Acts 28:16-20.30-31
Paul gets his opportunity to proclaim the Gospel in Rome, albeit from the standpoint of being in chains! I often wonder what it was that inspired such zeal in him ? why was Paul so persistent in proclaiming the Gospel? Surely he could rest now and try to argue for his freedom and thus the possibility to continue his work of evangelization! I think Paul knew that this was it and that he was not going to go down having compromised his position as an evangelist and an apostle.
16 When he entered Rome, Paul was allowed to live by himself, with the soldier who was guarding him. 17 Three days later he called together the leaders of the Jews. When they had gathered he said to them, ?My brothers, although I had done nothing against our people or our ancestral customs, I was handed over to the Romans as a prisoner from Jerusalem.18 After trying my case the Romans wanted to release me, because they found nothing against me deserving the death penalty. 19 But when the Jews objected, I was obliged to appeal to Caesar, even though I had no accusation to make against my own nation. 20 This is the reason, then, I have requested to see you and to speak with you, for it is on account of the hope of Israel that I wear these chains.? 30 He remained for two full years in his lodgings. He received all who came to him, 31 and with complete assurance and without hindrance he proclaimed the kingdom of God and taught about the Lord Jesus Christ.
P S A L M
Psalm 11:4, 5 and 7
R: The just will gaze on your face, O Lord.
4 The LORD is in his holy temple; the LORD?s throne is in heaven. His eyes behold, his searching glance is on mankind. (R) 5 The LORD searches the just and the wicked; the lover of violence he hates. 7 For the LORD is just, he loves just deeds; the upright shall see his face. (R)
G O S P E L
John 21:20-25
John assures us that his witness to the life of Jesus is true. The Church has affirmed this as her firm belief as well by including his Gospel in the Canon of Scriptures despite its very different style to the other three Gospels. Thank you Lord for providing us with such a wide and varied expression of the Gospel affirming that it truly can be all things to all people.
20 Peter turned and saw the disciple following whom Jesus loved, the one who had also reclined upon his chest during the supper and had said, ?Master, who is the one who will betray you?? 21 When Peter saw him, he said to Jesus, ?Lord, what about him?? 22 Jesus said to him, ?What if I want him to remain until I come? What concern is it of yours? You follow me.? 23 So the word spread among the brothers that that disciple would not die. But Jesus had not told him that he would not die, just ?What if I want him to remain until I come? [What concern is it of yours?]? 24 It is this disciple who testifies to these things and has written them, and we know that his testimony is true. 25 There are also many other things that Jesus did, but if these were to be described individually, I do not think the whole world would contain the books that would be written.
my reflections
think: Why was Paul so persistent in proclaiming the Gospel? Do you see what he sees?
____________________________________________________
_________________________________________________________
God?s special verse/thought for me today________________
_________________________________________________________

T O D A Y ? S BLESSING LIST
Thank You Lord for: ____________________________________
_______________________________________________________
READ THE BIBLE IN ONE YEAR Psalm 82-89
THE ROOM OF TEARS
As I struggle to meet my deadline for this writing assignment, the whole world is eagerly following the development of the Conclave of Cardinals that elects the successor to Pope John Paul the Great. Reporters and writers covering the Vatican say that aside from the Sistine chapel where the balloting will take place, and the Casa Santa Marta which is going to house the Cardinal-electors, one place that is being readied is a small vestry behind the altar of the chapel. Here, the newly elected Pope will be fitted into one of four papal vestments made in various sizes. This vestry has earned the interesting title as ?The Room of Tears.? Newly elected Popes cry in silence in this room after their election. They do so because of the realization that dawns on them: their being Pope now tasks them to carry a burden of office that will be for life ? and until death!
The Gospel of today ? I believe ? reflects the same kind of reaction from Peter, the first chosen leader of Jesus? flock. After professing his love and commitment to Jesus despite his triple denial, Peter is made shepherd of the Church by Jesus himself. Jesus even predicted the kind of death that Peter will undergo as his final witness to the Gospel of Jesus. The narrative indicates Peter?s reaction: Peter turns around and looks for ?sympathy companionship? with John, his fellow disciple. Jesus, however, makes it clear that each disciple will have a unique call, and a personal way of ministry.
With honor comes great responsibility. I remember when my own father- one person?s ascent to the top, but after that, being on top will be ? for most ? a lonely journey. Fr. Domie G.
REFLECTION QUESTION:
What are your first reactions when you are promoted to a higher position and task in your workplace? In your church?
Lord, bless those who are at the top. And help them learn that with You, they need not be alone.
Sts. Charles Lwanga and Companions, Ugandan Martyrs, pray for us.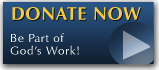 The FEAST is one of the happiest places on earth.

Click Here to find a Feast near you!
KERYGMA TV! is BACK
KERYGMA TV is on a new time slot and new channel Sundays 8 a.m. at IBC 13
Need Counseling? No Landline?
Now, you can use your mobile phone to call a friend for counseling at 09228407031. Or you may call our landlines 7266728, 7264709, 7259999 Mon-Fri 24-hrs, Sat 6am-5pm, Sun 6am-10am
BO BLOGS!
Go to Bo's Official Site and read his almost daily blog! Its not news, but thoughts and musings of Bo Sanchez. Get to know Bo in a more personal way --and find out what it means to live the life of a preacher. You get to enrich your faith as well.
DONATION
Remember to always donate your "first fruits"-not the last. Click on the "Donation" Box under the members menu - and you'll even see links to the nearest branches of the Banks where you can deposit.