READINGS for 2006-05-29
PROBLEMS
?In the world you will have trouble, but take courage, I have conquered the world.? ? John 16:33
Bo Sanchez told us this story at The Feast: A man was on his deathbed and called for his wife to say, ?Sweetheart, I want you to know that when I was still successful and then our business went bankrupt, you were there. When I couldn?t find a job, you were there. I was diagnosed with dreaded disease, you were there. Now I am dying, you?re still there. It?s confirmed ?..? the wife was in tears, anticipating his last words. ?It?s confirmed that you are my misfortune!?
Many believers blame God for the troubles they encounter and conclude that it was God who caused their problems! They?re absolutely wrong! Problems are sure to come: as consequences of our wrong decisions and neglects. God allows them so we will cooperate with His grace and transform the very troubles into triumphs! Albert Shweitzer said, ?the things that did not kill you made you strong!? Sufferings become the cause of our strength! In Greek, peace is ?eirene?, which means ?knitting together that which has been unraveled, broken, disrupted. It means wholeness?. Peace is centralizing our entire life: mind, heart, soul and body into the grace of God! Peace begins to reign when we are surrendered to the truth that God is in charge! Real peace is being secure in the Prince of Peace! Shalom! Obet C.
REFLECTION
When storms come do we blame or trust God?
?When the storm comes we will not be shaken for by your hands we are saved!?
1st READING
Acts 19:1-8
The Holy Spirit is an essential aspect of the Gospel message. He is an integral part of the Christian?s faith walk. Without the Holy Spirit we are a 12-cylinder car running on only two cylinders! Do you get my drift? We need the Holy Spirit more than we can realize. Let us prepare our hearts well to receive Him not only in our hearts but our minds as well. Let us not lose this opportunity to grow in relationship with the Holy Spirit.
1 While Apollos was in Corinth, Paul traveled through the interior of the country and came [down] to Ephesus where he found some disciples. 2 He said to them, ?Did you receive the holy Spirit when you became believers?? They answered him, ?We have never even heard that there is a Holy Spirit.? 3 He said, ?How were you baptized?? They replied, ?With the baptism of John.? 4 Paul then said, ?John baptized with a baptism of repentance, telling the people to believe in the one who was to come after him, that is, in Jesus.? 5 When they heard this, they were baptized in the name of the Lord Jesus. 6 And when Paul laid [his] hands on them, the holy Spirit came upon them, and they spoke in tongues and prophesied. 7 Altogether there were about twelve men. 8 He entered the synagogue, and for three months debated boldly with persuasive arguments about the kingdom of God.
P S A L M
Psalm 68:2-3, 4-5, 6-7
R: Sing to God, O kingdoms of the earth.
1 [2] God arises; his enemies are scattered, and those who hate him flee before him. 2 [3] As smoke is driven away, so are they driven; as wax melts before the fire. (R) 3 [4] But the just rejoice and exult before God; they are glad and rejoice. 4 [5] Sing to God, chant praise to his name, whose name is the LORD. (R) 5 [6] The father of orphans and the defender of widows is God in his holy dwelling. 6 [7] God gives a home to the forsaken; he leads forth prisoners to prosperity. (R)
G O S P E L
John 16:29-33
Despite the brave words of His apostles, Jesus is under no illusions as to their fickleness and weakness. If we are honest with ourselves, we are no better than the apostles. Jesus knows that coming trials and persecution will cause the apostles to scatter ? just as we often compromise our beliefs in the light of the sins of the world. Let us do our best to try to limit these occurrences and thus be more faithful to the call to stand up for our faith in a world that grows more and more secular and godless each day.
29 His disciples said, ?Now you are talking plainly, and not in any figure of speech. 30 Now we realize that you know everything and that you do not need to have anyone question you. Because of this we believe that you came from God.? 31 Jesus answered them, ?Do you believe now? 32 Behold, the hour is coming and has arrived when each of you will be scattered to his own home and you will leave me alone. But I am not alone, because the Father is with me. 33 I have told you this so that you might have peace in me. In the world you will have trouble, but take courage, I have conquered the world.?
my reflections
think: Let us do our best to be more faithful to the call to stand up for our faith in a world that grows more and more secular and godless each day.
________________________________________________________
_________________________________________________________
God?s special verse/thought for me today________________
________________________________________________________

T O D A Y ? S BLESSING LIST
Thank You Lord for: ____________________________________
_______________________________________________________
READ THE BIBLE IN ONE YEAR Psalm 52-58
THE UNKNOWN GOD
?No, we have not even heard that there is a Holy Spirit.? Most of us could echo these believers? words. Sure, we know a bit about God the Father and a good deal about Jesus but who is this Holy Spirit? The Holy Spirit is the third person of the Trinity. Note: He is a person ? he is not some force or derivative of God but God Himself, a person with a will, with emotions and with a character. Early Church Fathers refer to him as the Unknown God because the Scriptures is normally silent about his nature. The Spirit is known through His actions through which we come to know His heart. Karl Rahner said that the Christian of the 21st Century is either a mystic or that person will cease to exist. Mystics are not the ones who are caught up in ecstasy and seem to live in an other-dimensional universe. Rather, mystics are those who could discern the movements of the Spirit in our world, in our life today. Our vocation as a Christian is essentially a vocation to be a mystic ? we need to see the ?signs of the times? and discern in them God?s presence in our days. If the Spirit could only be known through his actions then what does he do? The Spirit, first of all, ministers to us the experience of being children of God. Whenever we experience in our lives the truth that God cares for us and loves us, it is through the ministry of the Spirit who always leads us into intimacy with God. Because the Spirit is about intimacy with God, he convicts us of sin ? his conviction comes through gently bringing specific things, situations and attitudes that stand in the way of our union with God. He calls them sin and propels us to repent. His voice of conviction, while firm is always loving ? it is neither demanding nor condemning but inviting. The Spirit gives us power for living. He brings his gifts, his wisdom and every resource that we need to live. He also gives us the joy of living. He brings a simplicity and contentment to us. Whenever these things are present, we can discern that the Spirit of the Lord is there. Whenever we lack these things, we are called to cry out: ?Come Holy Spirit, come.? Bro. Noel C.
REFLECTION QUESTION:
Which areas of your life are ?brooding places? of the Spirit? Areas where he is convicting you of sin or lukewarmness in your intimacy with God or areas of hurt or difficulty where you need His comfort and joy? Respond to Him by inviting His mercy or His healing upon these areas.
Come Spirit of God. Impart upon me that intimacy with God that I need in order for me to live. Root out the sin in me. Melt the frozen heart and warm the chilled soul. Burn in me with a passion for the things of God and with a joy of one who behold Jesus? face. Amen.
St. Cyril, martyr, pray for us.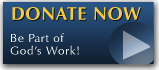 The FEAST is one of the happiest places on earth.

Click Here to find a Feast near you!
KERYGMA TV! is BACK
KERYGMA TV is on a new time slot and new channel Sundays 8 a.m. at IBC 13
Need Counseling? No Landline?
Now, you can use your mobile phone to call a friend for counseling at 09228407031. Or you may call our landlines 7266728, 7264709, 7259999 Mon-Fri 24-hrs, Sat 6am-5pm, Sun 6am-10am
BO BLOGS!
Go to Bo's Official Site and read his almost daily blog! Its not news, but thoughts and musings of Bo Sanchez. Get to know Bo in a more personal way --and find out what it means to live the life of a preacher. You get to enrich your faith as well.
DONATION
Remember to always donate your "first fruits"-not the last. Click on the "Donation" Box under the members menu - and you'll even see links to the nearest branches of the Banks where you can deposit.