READINGS for 2006-05-25
IN JESUS? TIME
?In a little while you will see me no more, and then after a little while you will see me.? ? John 16:16
When I learned that my father had cancer, my heart grieved. I should have expected it, since his health had been waning for the past five years. And yet I felt we weren?t ready to lose him.
He was the central figure in our family. He was our provider, our disciplinarian, and our endless source of wisdom and comfort. He had that very uncommon common sense, and he would judge every problem in an objective manner and provide the most sensible solution. He was an accomplished man and had lived a full life with no regrets. It would have been an ideal way to die.
And yet my heart was heavy because for all his accomplishments, he never achieved the most important of all ? he never received Christ as his Savior.
So I turned to God for help, and a miracle happened. He had a change of heart and sought out the Lord in the last weeks of his life. And now, even as I have to face the reality of spending the rest of my life without him, I need not grieve for I know that someday soon, God has prepared for us a wonderful reunion in his heavenly kingdom. Cez L.
REFLECTION
Losing a loved one? Then arrange to reunite again by teaching them how to get to heaven.
Enter into our hearts today, O Lord.
1st READING
Acts 18:1-8
Paul uses the network of contacts he already has in order to proclaim the Gospel. This is obviously a very sensible way to go about his task. It may be difficult to evangelize our friends but if you have something that you know is very good, even essential for eternal happiness, and it is free, I am sure you would not even contemplate hiding such good news from your family and friends.
1 After this he left Athens and went to Corinth. 2 There he met a Jew named Aquila, a native of Pontus, who had recently come from Italy with his wife Priscilla because Claudius had ordered all the Jews to leave Rome. He went to visit them 3 and, because he practiced the same trade, stayed with them and worked, for they were tentmakers by trade. 4 Every sabbath, he entered into discussions in the synagogue, attempting to convince both Jews and Greeks. 5 When Silas and Timothy came down from Macedonia, Paul began to occupy himself totally with preaching the word, testifying to the Jews that the Messiah was Jesus. 6 When they opposed him and reviled him, he shook out his garments and said to them, ?Your blood be on your heads! I am clear of responsibility. From now on I will go to the Gentiles.? 7 So he left there and went to a house belonging to a man named Titus Justus, a worshiper of God; his house was next to a synagogue. 8 Crispus, the synagogue official, came to believe in the Lord along with his entire household, and many of the Corinthians who heard believed and were baptized.
P S A L M
Psalm 98:1, 2-3, 3-4
R: The Lord has revealed to the nations his saving power.
1 Sing to the LORD a new song, for he has done wondrous deeds; his right hand has won victory for him, his holy arm. (R) 2 The LORD has made his salvation known in the sight of the nations he has revealed his justice. 3 He has remembered his kindness and his faithfulness toward the house of Israel. (R) All the ends of the earth have seen the salvation by our God. 4 Sing joyfully to the LORD, all you lands; break into song; sing praise. (R)
G O S P E L
John 16:16-20
The wisdom of God is greater than the wisdom of the mind of man. Yes, we begin to plumb the depths of the mind of God in our learning and understanding; however, we will never exhaust its fullness. This is not a cause for despair but hope ? that we will one day understand the wisdom of God in a fuller way. Let us seek to make our contribution to humanity?s plumbing the length and breadth of the wisdom of God.
16 ?A little while and you will no longer see me, and again a little while later and you will see me.? 17 So some of his disciples said to one another, ?What does this mean that he is saying to us, ?A little while and you will not see me, and again a little while and you will see me,? and ?Because I am going to the Father??? 18 So they said, ?What is this ?little while? [of which he speaks]? We do not know what he means.? 19 Jesus knew that they wanted to ask him. So he said to them, ?Are you discussing with one another what I said, ?A little while and you will not see me, and again a little while and you will see me?? 20 Amen, amen, I say to you, you will weep and mourn, while the world rejoices; you will grieve, but your grief will become joy.?
my reflections
think: The wisdom of God is greater than the wisdom of the mind of man.
________________________________________________________
_________________________________________________________
God?s special verse/thought for me today________________
________________________________________________________

T O D A Y ? S BLESSING LIST
Thank You Lord for: ____________________________________
_______________________________________________________
READ THE BIBLE IN ONE YEAR Psalm 27-33
IN A LITTLE WHILE

There?s this old time favorite from the movie Fiddler on the Roof. It?s the song ?Sunrise, Sunset.? It?s a mother reminiscing about the ?little girl she carried? and the ?little boy at play.? It seemed that near the end of her life, everything had been but a short season. Put in perspective, everything is ?in a little while.? Jesus started to speak that in a little while he would be going to the Father and that He would be physically leaving His apostles. But in a little while longer, He would come back for them. When the disciples couldn?t grasp what Jesus was saying, he started to outline for them the future that faces them: persecution, dispersal and pain while the world rejoices. Jesus is in effect telling them: After I?m gone you will experience seasons of pain that may seem to last forever.
But these are just seasons. In the whole, life with Jesus for eternity is nothing compared to these seasons. Jesus is trying to raise the disciples? awareness of the reality that every believer has the hope of heaven ? we could look up to the promise of an uninterrupted and joyfilled intimacy with Jesus in heaven. And hope involves expectant waiting. Jesus didn?t want to scare his disciples off. He wanted them to have a firm ground to stand in. He wanted them to have a hope that all these would be ?a little while? compared to the promise of his coming and of his Kingdom. He was telling them: Don?t settle for anything less than the hope of heaven and no matter what the world says, following me still pays off in the end. Sadly, today we seemed to have settled here and couldn?t stand the waiting. We took up ?permanent residence? here so to speak because it?s very hard to imagine a not so tangible afterlife. We could easily be overwhelmed by the seasons of our life filled with problems and pain. Or we could be filled with rage at the injustice around us that seem perpetual so we stop waiting for that little while to finish. We build our own kingdoms here rather than wait for ?Your Kingdom come.? Jesus tells us today to raise our eyes beyond the things of our world. In a little while, heaven will be at our doorsteps. Bro. Noel C.
REFLECTION QUESTION:
How real is heaven to you? Is there a connection between that hope of heaven and your daily mundane routine?
Come Lord Jesus, come. Let not my heart be fixated on the things of this world so much that I lose touch with the reality of the blessed hope of heaven. Let me not settle here but let me make my home with You. Give me the right perspective so that I may see that life is just a season and that I should make the best of this season without being tied to it. Let me have the enduring hope of Your coming.
St. Bede the Venerable, confessor, doctor of the church, pray for us.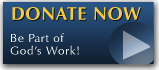 The FEAST is one of the happiest places on earth.

Click Here to find a Feast near you!
KERYGMA TV! is BACK
KERYGMA TV is on a new time slot and new channel Sundays 8 a.m. at IBC 13
Need Counseling? No Landline?
Now, you can use your mobile phone to call a friend for counseling at 09228407031. Or you may call our landlines 7266728, 7264709, 7259999 Mon-Fri 24-hrs, Sat 6am-5pm, Sun 6am-10am
BO BLOGS!
Go to Bo's Official Site and read his almost daily blog! Its not news, but thoughts and musings of Bo Sanchez. Get to know Bo in a more personal way --and find out what it means to live the life of a preacher. You get to enrich your faith as well.
DONATION
Remember to always donate your "first fruits"-not the last. Click on the "Donation" Box under the members menu - and you'll even see links to the nearest branches of the Banks where you can deposit.