READINGS for 2006-05-24
YOUR BETTER HALF
They were to seek God, yes, to grope for him and perhaps eventually to find him? ? Acts 17:27
I?ve read stories of identical twins that were separated while they were still young who may or may have not known they had a twin. They would recount that deep inside them, a part of them was missing. That feeling would haunt them over the years and would prod them to search for the cause of that restlessness. Eventually they would discover that they have a missing half. Some spend more than twenty years in their search until they are happily reunited.
All of us have a missing half. We were created by God to have fellowship with Him and to enjoy His presence. We were made to live and move and have our being in Him. That is why we all have that feeling of emptiness when God is not part of our life.
We try to fill that void with a boyfriend or a girlfriend, a career, lots of money, or a relationship of some sort. We try to seek some answers by attending all sorts of seminars or going to some fortuneteller or reading the horoscope. And yet, we?re left empty.
Only God can fill that void. He is the missing piece in the puzzle of our life. Ask Him to come into your life now so you will finally know what it means to be made whole. Rowena L.
REFLECTION
Who or what is filling that void in your heart?
May I live and move and have my being in You only, Lord.
1st READING
Acts 17:15, 22-18:1
Paul claims elsewhere in the Scriptures that he is not a great orator, however, with the grace of the Holy Spirit to aid him I doubt that the people of Athens would believe him! They were obviously interested in what he was saying but the stumbling block seems to be the resurrection of Jesus from the dead. Some believe him but many do not. Yet Paul will not compromise on the essential aspects of the Gospel even if it would make his task easier.
15 After Paul?s escorts had taken him to Athens, they came away with instructions for Silas and Timothy to join him as soon as possible. 22 Then Paul stood up at the Areopagus and said: ?You Athenians, I see that in every respect you are very religious. 23 For as I walked around looking carefully at your shrines, I even discovered an altar inscribed, ?To an Unknown God.? What therefore you unknowingly worship, I proclaim to you. 24 The God who made the world and all that is in it, the Lord of heaven and earth, does not dwell in sanctuaries made by human hands, 25 nor is he served by human hands because he needs anything. Rather it is he who gives to everyone life and breath and everything. 26 He made from one the whole human race to dwell on the entire surface of the earth, and he fixed the ordered seasons and the boundaries of their regions, 27 so that people might seek God, even perhaps grope for him and find him, though indeed he is not far from any one of us. 28 For ?In him we live and move and have our being,? as even some of your poets have said, ?For we too are his offspring.? 29 Since therefore we are the offspring of God, we ought not to think that the divinity is like an image fashioned from gold, silver, or stone by human art and imagination. 30 God has overlooked the times of ignorance, but now he demands that all people everywhere repent 31 because he has established a day on which he will ?judge the world with justice? through a man he has appointed, and he has provided confirmation for all by raising him from the dead.? 32 When they heard about resurrection of the dead, some began to scoff, but others said, ?We should like to hear you on this some other time.? 33 And so Paul left them. 34 But some did join him, and became believers. Among them were Dionysius, a member of the Court of the Areopagus, a woman named Damaris, and others with them. 8: 1 After this he left Athens and went to Corinth.
P S A L M
Psalm 148:1-2, 11-12, 13, 14
R: Heavens and earth are full of your glory.
1 Praise the LORD from the heavens, praise him in the heights; 2 Praise him, all you his angels, praise him, all you his hosts. (R)11 Let the kings of the earth and all peoples, the princes and all the judges of the earth, 12 young men too, and maidens, old men and boys. (R) 13 Praise the name of the LORD, for his name alone is exalted; His majesty is above earth and heaven. (R) 14 He has lifted up the horn of his people. Be this his praise from all his faithful ones, from the children of Israel, the people close to him. Alleluia. (R)
G O S P E L
John 16:12-15
Verse 15 is one of the few verses in the Scriptures that refer to the Father, Jesus (under the pronoun ?I?) and the Holy Spirit. Here we have evidence for the Christian doctrine of the Trinity - one that would reach the fullness of its development about four centuries later at Nicea and Chalcedon. Like many of the Christian doctrines, their foundations lie in the Scriptures but they are expressed in the modern languages of their day. There is nothing wrong with this; it is just the natural development of understanding and ideas associated with our faith.
12 ?I have much more to tell you, but you cannot bear it now. 13 But when He comes, the Spirit of truth, He will guide you to all truth. He will not speak on his own, but he will speak what he hears, and will declare to you the things that are coming. 14 He will glorify me, because he will take from what is mine and declare it to you. 15 Everything that the Father has is mine; for this reason I told you that he will take from what is mine and declare it to you.?
my reflections
think: Are you growing in understanding?
________________________________________________________
_________________________________________________________
God?s special verse/thought for me today________________
________________________________________________________

T O D A Y ? S BLESSING LIST
Thank You Lord for: ____________________________________
_______________________________________________________
READ THE BIBLE IN ONE YEAR Psalm 21-26
THE HUNGER BENEATH UNBELIEF

Paul spoke of the nearness of God to the Athenians. He proclaimed that God is near to those who seek him and that he does not play games. Oftentimes we look at our world and we sigh in dismay: ?It?s too hard to be a Christian today.? Some of us Christians have feared a questioning and seeking world and formed ghettos where everyone is Christian and nobody dares rock the boat. Because the non-believers questions are daunting, we stopped evangelizing. Some Christians even think that Satan is more powerful that they stop going to the movies and singing ?secular? songs lest they be defiled or worse demonized! We tend to forget that what appears on the outside is not necessarily the final world. When people seemed to have settled for less, it doesn?t mean that they?re no longer hungry for God. Paul recognized this when he looked around Athens. He must have seen the statues of Athena, Zeus and other Greek gods. If he was like some of us, he would have moved on and put Athens in the ?too hard? basket. But Paul asked the Spirit to show him the real picture. That?s when he chanced upon the altar to the unknown God. Despite all appearances to the contrary, Athens still hungered for the Living God even though they couldn?t even articulate it. This good news is for us today. People are still hungry for God. I see this in the story of the former Satanist Sean Ryan who offered his parents as a sacrifice to Satan. When he was in the pits of despair while in prison, he sought Jesus and met him. In an interview before he was executed he said: ?It is amazing to know that even though I had bloodied my hand with murder and bowed before the altar of Satan, God would still want to take me.? Scripture says:??He who earnestly seeks me
finds me.? We shouldn?t label people as hopeless because even in their unbelief and rage lies the hunger for the real thing; nor should we be daunted by apparent skepticism and resistance because what we have to offer is the truth that they?re hungering for even if they don?t recognize it. Paul ignored the outward trappings and saw the hunger. He addressed it and thus people like Damaris and Dionysius the Areopagite came to believe in Christ. Bro. Noel C.
REFLECTION QUESTION:
Who is the person who seems resistant when you speak of God? Pray for him or her and ask God for an opportunity to share your faith.
Lord, let me not be daunted in preaching You because others put on a facade of strength and contentment. Reveal to me their deep hunger for You, Father, and let your Spirit minister to them through me. Amen.
Our Lady Help of Christians, pray for us.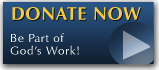 The FEAST is one of the happiest places on earth.

Click Here to find a Feast near you!
KERYGMA TV! is BACK
KERYGMA TV is on a new time slot and new channel Sundays 8 a.m. at IBC 13
Need Counseling? No Landline?
Now, you can use your mobile phone to call a friend for counseling at 09228407031. Or you may call our landlines 7266728, 7264709, 7259999 Mon-Fri 24-hrs, Sat 6am-5pm, Sun 6am-10am
BO BLOGS!
Go to Bo's Official Site and read his almost daily blog! Its not news, but thoughts and musings of Bo Sanchez. Get to know Bo in a more personal way --and find out what it means to live the life of a preacher. You get to enrich your faith as well.
DONATION
Remember to always donate your "first fruits"-not the last. Click on the "Donation" Box under the members menu - and you'll even see links to the nearest branches of the Banks where you can deposit.