READINGS for 2006-05-23
OK
?it is better for you that I go. ? John 16:7
I met my friend?s two-year-old when she took him to one of our outings. He was typically two, curious about new things. And when I caught him on the floor playing with butter knives, I was horrified! Until I saw that his mother was keeping a close watch on him a few meters away.
She caught my expression and smiled, saying, ?He?s OK.?
With that, I felt relieved. Maybe the knives weren?t sharp, maybe he?s used to handling utensils, maybe he?s in training to become a knife-thrower? all I knew was that she had her reasons not to take those things away, and that she was nearby just in case.
When I find myself in a middle of a sticky situation that I wish God can miraculously get me out of, He doesn?t often do so. I suspect that the Lord deliberately keeps away because the truth is, I may not be in as much trouble as I think I am. Or maybe He knows I can get myself out and will grow if I learn to do so on my own. Whatever, the reason, I trust. He knows I?m OK. Anna dG.
REFLECTION:
Do you doubt the power of God to protect you?
Lord, may I trust you fully at all times.
1st READING
Acts 16:22-34
When God decides that He wants something to happen then nothing will get in His way. He is clearly unhappy that Paul and Silas are in prison and so He miraculously demonstrates His power over the physical world by setting them free of their chains. It is this demonstration of power that is at least partly responsible for the subsequent conversion of the jailer and his family.
22 The crowd joined in the attack on them, and the magistrates had them stripped and ordered them to be beaten with rods. 23 After inflicting many blows on them, they threw them into prison and instructed the jailer to guard them securely. 24 When he received these instructions, he put them in the innermost cell and secured their feet to a stake. 25 About midnight, while Paul and Silas were praying and singing hymns to God as the prisoners listened, 26 there was suddenly such a severe earthquake that the foundations of the jail shook; all the doors flew open, and the chains of all were pulled loose. 27 When the jailer woke up and saw the prison doors wide open, he drew [his] sword and was about to kill himself, thinking that the prisoners had escaped. 28 But Paul shouted out in a loud voice, ?Do no harm to yourself; we are all here.? 29 He asked for a light and rushed in and, trembling with fear, he fell down before Paul and Silas. 30 Then he brought them out and said, ?Sirs, what must I do to be saved?? 31 And they said, ?Believe in the Lord Jesus and you and your household will be saved.? 32 So they spoke the word of the Lord to him and to everyone in his house. 33 He took them in at that hour of the night and bathed their wounds; then he and all his family were baptized at once. 34 He brought them up into his house and provided a meal and with his household rejoiced at having come to faith in God.
P S A L M
Psalm 138:1-2, 2-3, 7-8
R: Your right hand saves me, O Lord.
1 I will give thanks to you, O LORD, with all my heart, for you have heard the words of my mouth; in the presence of the angels I will sing your praise; 2 I will worship at your holy temple and give thanks to your name. (R) Because of your kindness and your truth; for you have made great above all things your name and your promise. 3 When I called, you answered me; you built up strength within me. (R) 7 Your right hand saves me. 8 The LORD will complete what he has done for me; your kindness, O LORD, endures forever; forsake not the work of your hands. (R)
G O S P E L
John 16:5-11
God?s revelation of Himself to us is a gradual reality in our lives. It would be too much for us to bear if it came all at once. Our brains would go into overload! Sometimes it can be frustrating when we recognize how poor our knowledge and experience of God is. This is a result of our sin and thus one of the primary ways of growing in knowledge and experience of God?s love is to repent of our sin and undergo the processes of repentance and conversion.
5 But now I am going to the one who sent me, and not one of you asks me, ?Where are you going?? 6 But because I told you this, grief has filled your hearts. 7 But I tell you the truth, it is better for you that I go. For if I do not go, the Advocate will not come to you. But if I go, I will send him to you. 8 And when he comes he will convict the world in regard to sin and righteousness and condemnation: 9 sin, because they do not believe in me; 10 righteousness, because I am going to the Father and you will no longer see me; 11 condemnation, because the ruler of this world has been condemned.
my reflections
think: God?s revelation of Himself to us is a gradual reality in our lives. It would be too much for us to bear if it came all at once.
________________________________________________________
_________________________________________________________
God?s special verse/thought for me today________________
_________________________________________________________

T O D A Y ? S BLESSING LIST
Thank You Lord for: ____________________________________
_______________________________________________________
READ THE BIBLE IN ONE YEAR Psalm 17-20
SINGING AT MIDNIGHT

The way we handle suffering proves what we are made of. The way we react in the midst of difficulties and suffering could bring conversion to another person who witnesses it. Paul and Barnabas knew that it is only when the rubber meets the road that they could truly own the truth they proclaimed. I?m sure there were uncertainties in Paul and Barnabas? hearts. I?m sure the voice of the enemy would whisper to them that God had abandoned them: ?After all you?ve done, he?s allowed you to be flogged and humiliated and now imprisoned.? Remember that we could hear the story of their escape and fail to realize that while we knew the happy ending that lies ahead, Paul and Barnabas didn?t. They were only faced with the pain and a decision on what to do. That?s when they started to sing. That?s when they started to praise and recall the goodness of God, the character of God even when everything is around them is telling them the contrary. Their praises ushered the presence of God even if they had yet to be rescued. I call this ?singing at midnight.? When one can?t feel the consolation of God at a time when one needs it the most; when your bills are high and the money scarce; when the anointing is exhausted and you see the people you try to minister to leave ? that is when you?ve reached ?midnight? and you?re faced with a decision of what to do. Paul and Barnabas sang the praises of God, not because God demanded it in some sort of sadomasochistic way. They did it because God?s praises reminded them of the truth that pain and suffering, like ?midnight,? are just a season and would give way to a new day. They found reason to hope. Yet it is not a singular grace in them that they were able to ?sing at midnight.? They were able to do so because they started finding a reason to praise God in the little difficulties of life; they started to discern God?s hand and his goodness even in his little apparent ?absences.? In the little irritations of life, Paul and Barnabas learned how to praise, so when the biggies came, they know how to sing. And what they did caused God?s presence to flood that hellhole they were in and brought conversion to its jailer. Want to learn to sing at midnight? Practice now. Bro. Noel C.
REFLECTION QUESTION:
How do you respond to small delays, irritations, etc.? Do you praise God in the midst of them or do you wallow in anger or bitterness?
Lord, in the midst of suffering and irritations in life, open my eyes to see Your goodness and Your presence. Let me learn to praise You now so that when tragedy occurs I would be able to usher Your healing presence by learning how to ?sing at midnight.? Amen.
St. John Baptist De Rossi, confessor, pray for us.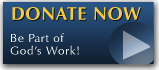 The FEAST is one of the happiest places on earth.

Click Here to find a Feast near you!
KERYGMA TV! is BACK
KERYGMA TV is on a new time slot and new channel Sundays 8 a.m. at IBC 13
Need Counseling? No Landline?
Now, you can use your mobile phone to call a friend for counseling at 09228407031. Or you may call our landlines 7266728, 7264709, 7259999 Mon-Fri 24-hrs, Sat 6am-5pm, Sun 6am-10am
BO BLOGS!
Go to Bo's Official Site and read his almost daily blog! Its not news, but thoughts and musings of Bo Sanchez. Get to know Bo in a more personal way --and find out what it means to live the life of a preacher. You get to enrich your faith as well.
DONATION
Remember to always donate your "first fruits"-not the last. Click on the "Donation" Box under the members menu - and you'll even see links to the nearest branches of the Banks where you can deposit.