READINGS for 2006-05-22
OUR GIFT
??Come, stay at my home.? ? Acts 16:15
One of the Lord?s grandest gifts to us is our new house, which we recently purchased at an unbelievable price, at amazing terms. For almost three years previously, we had been renting an apartment. We loved it, but of course, we have been dreaming of a house we could call our own. We had been saving, painstakingly for the down payment. It would take years, we thought.
Then this offer came. Miraculously, like an undeserved precious gift, this house and lot fell upon our lap.
It is situated in the village I grew up in, right across my parent?s house. (How great is that?) It has beautiful landscaping, Class A maintenance, and such generous owners. We moved last December 8th, the Feast of Mama Mary, and spent our first Christmas and New Year as ?homeowners? in awe of the goodness of the Lord.
My husband and I have one prayer about this house. That like Lydia in today?s reading, we may become more welcoming, more generous, more loving. That because of the overflowing goodness of God concretized in this house, we may be His instruments. We pray that through our humble home and in it, the Lord may expand our territories and bless others.
Then perhaps, His gift will also be a gift to the world.
So, care for a sleepover? Lallaine G.
REFLECTION:
Am I hospitable, generous and warm?
We stand amazed at your goodness, Lord. Teach us to be as giving and loving. Amen.
1st READING
Acts 16:11-15
When trying to evangelize someone, it is stating the obvious that we need to find people willing to listen to us share the Gospel with them. The choice of the hearer to listen is a sign to us that the Holy Spirit is already at work in the person?s life disposing them towards the Gospel. It is important that when this is the case that we take the opportunity and run with it! If someone is not willing to listen then maybe it is not their time yet. However, if someone is listening perhaps this is the day that will change their life forever.
11 We set sail from Troas, making a straight run for Samothrace, and on the next day to Neapolis, 12 and from there to Philippi, a leading city in that district of Macedonia and a Roman colony. We spent some time in that city. 13 On the sabbath we went outside the city gate along the river where we thought there would be a place of prayer. We sat and spoke with the women who had gathered there. 14 One of them, a woman named Lydia, a dealer in purple cloth, from the city of Thyatira, a worshiper of God, listened, and the Lord opened her heart to pay attention to what Paul was saying. 15 After she and her household had been baptized, she offered us an invitation, ?If you consider me a believer in the Lord, come and stay at my home,? and she prevailed on us.
P S A L M
Psalm 149:1-2, 3-4, 5-6 and 9
R: The Lord takes delight in his people.
1 Sing to the LORD a new song of praise in the assembly of the faithful. 2 Let Israel be glad in their maker, let the children of Zion rejoice in their king. (R) 3 Let them praise his name in the festive dance, let them sing praise to him with timbrel and harp. 4 For the LORD loves his people, and he adorns the lowly with victory. (R) 5 Let the faithful exult in glory; let them sing for joy upon their couches; 6 let the high praises of God be in their throats. 9 This is the glory of all his faithful. Alleluia. (R)
G O S P E L
John 15:26-16:4
Here is one of the classical biblical descriptions of the role of the Holy Spirit. We should not underestimate the role that the Spirit can play in our lives. Jesus tells us that He will reveal the truth to us. However, we must be willing to submit ourselves to this truth if we want it to have the full effect in our lives that it should. This does not mean that we suspend our freewill or our minds ? only that we use them for the purpose that they were originally given, that is to rejoice in the truth and to choose it over evil.
26 ?When the Advocate comes whom I will send you from the Father, the Spirit of truth that proceeds from the Father, he will testify to me. 27 And you also testify, because you have been with me from the beginning.? 16: 1 ?I have told you this so that you may not fall away. 2 They will expel you from the synagogues; in fact, the hour is coming when everyone who kills you will think he is offering worship to God. 3 They will do this because they have not known either the Father or me. 4 I have told you this so that when their hour comes you may remember that I told you. ?I did not tell you this from the beginning, because I was with you.?
my reflections
think: If someone is not willing to listen then maybe it is not their time yet. However, if someone is listening perhaps this is the day that will change their life forever.
________________________________________________________
_________________________________________________________
God?s special verse/thought for me today________________
_________________________________________________________

T O D A Y ? S BLESSING LIST
Thank You Lord for: ____________________________________
_______________________________________________________
READ THE BIBLE IN ONE YEAR Psalm 9-16
BEYOND STUMBLING
Jesus promises the Spirit will descend upon the disciples and be with them in times of trouble. It is interesting when we take note of the reason why he gave this promise. He said: ?I tell you these things so as to keep you from stumbling.? He also told them that the Spirit is not just an Advocate. He is also the Spirit of truth.
D.C. Talk, a popular Christian band from the United States, had a beautiful song called ?What If I Stumble.? The lyrics: ?What if I stumble? And what if I fall? What if I lose my faith and make fools of us all? Will the love continue when the walk becomes a crawl? What if I stumble? What if I fall?? I guess those of us who are following the Lord closely would have experienced times like these. Jesus assures us that in those moments of weakness and of faltering, he would send the Spirit of truth.
Who is this Spirit? He is first and foremost our Advocate: he consoles us and answers us, ?Yes, the love will continue even when the walk becomes a crawl; even when you stumble and fall.? He reveals the heart of God for us, that tender loving heart that comforts us. He is also the Spirit of truth. He convicts us of anything that is coming against us and God. He will put fire in us to live unblemished lives and honest lives. He is the Spirit that would sustain us for the hard times. Jesus spoke and promised the Spirit so that when we find ourselves in a tight spot and becoming a Christian is hard, we could call on Him for the strength to hold fast to what we believe in.
Are you in a work environment filled with impure conversations and you are so sure that you are about to give in and join? Are you in a relationship that has become compromising? Are you caught up in a sin cycle that seems to destroy your trust in God?s love for you? Are stumbling and falling and wondering what on earth there is left? Call on the Spirit. He will come to give you the strength to say ?no? to the pressure and will lift you up and put you back on your feet again. Bro. Noel C.
REFLECTION QUESTION:
What area of your life do you feel a pressure to give in to weakness or sin? Invite the Spirit to move in that place.
Lord , there are moments of weakness and moments when it is very hard to live as a Christian; sometimes my response to these moments can be embarrassing if not downright sinful. So I ask you to send Your Spirit so that in my weakness and in my stumbling, I could call on Him who is the strength that lifts me up. Amen.
St. Rita of Cascia, widow, pray for us.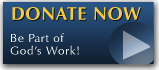 The FEAST is one of the happiest places on earth.

Click Here to find a Feast near you!
KERYGMA TV! is BACK
KERYGMA TV is on a new time slot and new channel Sundays 8 a.m. at IBC 13
Need Counseling? No Landline?
Now, you can use your mobile phone to call a friend for counseling at 09228407031. Or you may call our landlines 7266728, 7264709, 7259999 Mon-Fri 24-hrs, Sat 6am-5pm, Sun 6am-10am
BO BLOGS!
Go to Bo's Official Site and read his almost daily blog! Its not news, but thoughts and musings of Bo Sanchez. Get to know Bo in a more personal way --and find out what it means to live the life of a preacher. You get to enrich your faith as well.
DONATION
Remember to always donate your "first fruits"-not the last. Click on the "Donation" Box under the members menu - and you'll even see links to the nearest branches of the Banks where you can deposit.