READINGS for 2006-05-21
A FIERY QUESTION
?Love one another.? - John 15:12
I have been teaching religion for twelve years now. And I do my best to keep my students interested by asking weird questions.
In my lessons, I have often asked my students this question: ?What would you do if you came home and saw your house burned almost entirely to the ground??
I receive a host of answers: ?I?ll look for my family?; ?I?ll see if I can still save something?.
Others are more ingenious: ?I?ll call the firemen?; ?I?ll cry?; ?I?ll shout: SUNOG! (Fire!)?; ?I?ll go to the insurance and bring them to the house to show them proof.?
Well, what do you expect from a weird question?
Yup, weird answers.
In all these occasions, not one, in all of twelve years, answered what I was expecting to hear? ?I will help my neighbor.?
There is no greater love than this, than to lay down one?s life for one?s friend.
What about you? What will you do? Arun G.
REFLECTION:
Do I tend to be selfish or selfless?
Lord, teach me to choose wisely when I am called to love. Amen
1st READING
Acts 10:25-26, 34-35, 44-48
Peter precedes Paul in baptizing a gentile. Perhaps Philip precedes them both when he evangelized the Ethiopian eunuch (Acts 8). Anyway, it seems clear to me that the author of the Acts of the Apostles wants to make it clear that the initiative to include the gentiles in the gift of salvation comes from the original apostles and does not just arise with the preaching of Paul. In this way the move has greater authority in the life of the Church, as it is one step closer to Jesus in its origins.
25 When Peter entered, Cornelius met him and, falling at his feet, paid him homage. 26 Peter, however, raised him up, saying, ?Get up. I myself am also a human being.? 34 Then Peter proceeded to speak and said, ?In truth, I see that God shows no partiality. 35 Rather, in every nation whoever fears him and acts uprightly is acceptable to him. 44 While Peter was still speaking these things, the holy Spirit fell upon all who were listening to the word. 45 The circumcised believers who had accompanied Peter were astounded that the gift of the holy Spirit should have been poured out on the Gentiles also, 46 for they could hear them speaking in tongues and glorifying God. Then Peter responded, 47 ?Can anyone withhold the water for baptizing these people, who have received the holy Spirit even as we have?? 48 He ordered them to be baptized in the name of Jesus Christ.
P S A L M
Psalm 98:1, 2-3, 3-4
R: The Lord has revealed to the nations his saving power.
1 Sing to the LORD a new song, for he has done wondrous deeds; his right hand has won victory for him, his holy arm. (R) 2 The LORD has made his salvation known in the sight of the nations he has revealed his justice. 3 He has remembered his kindness and his faithfulness toward the house of Israel. (R) All the ends of the earth have seen the salvation by our God. 4 Sing joyfully to the LORD, all you lands; break into song; sing praise.
2nd READING
1 John 4:7-10
God is love. He is the beginning of all that we do as He created us in love, thus making love our origin. The Gospel is really the revelation of the Father?s love to us, and thus we are called to live our lives in love of God and one another. And our true end is God, which means that everything we do, our actions and intentions must have love as their goal! Christianity is a religion or lifestyle of love before it is a system of rights and wrongs. Let us live with total freedom the call to love others as God has first loved us.
7 Beloved, let us love one another, because love is of God; everyone who loves is begotten by God and knows God. 8 Whoever is without love does not know God, for God is love. 9 In this way the love of God was revealed to us: God sent his only Son into the world so that we might have life through him. 10 In this is love: not that we have loved God, but that he loved us and sent his Son as expiation for our sins.

G O S P E L
John 15:9-17
Let us never lose or waste an opportunity to show love to others. This is our calling ? to be Christ to others in the world. He is no longer physically present as a man and so it is through our hands and feet that He ministers to the people of the world today. As Christians we have particular duty of being God?s hands and feet to those around us. Thus if we fail to love someone, we fail in our call as a Christian! When we love someone, we are true to our Christian calling.
9 As the Father loves me, so I also love you. Remain in my love. 10 If you keep my commandments, you will remain in my love, just as I have kept my Father?s commandments and remain in his love. 11 ?I have told you this so that my joy may be in you and your joy may be complete. 12 This is my commandment: love one another as I love you. 13 No one has greater love than this, to lay down one?s life for one?s friends. 14 You are my friends if you do what I command you. 15 I no longer call you slaves, because a slave does not know what his master is doing. I have called you friends, because I have told you everything I have heard from my Father. 16 It was not you who chose me, but I who chose you and appointed you to go and bear fruit that will remain, so that whatever you ask the Father in my name he may give you. 17 This I command you: love one another.
my reflections
think: Our true end is God.

________________________________________________________
_________________________________________________________
God?s special verse/thought for me today________________
________________________________________________________

T O D A Y ? S BLESSING LIST
Thank You Lord for: ____________________________________
_______________________________________________________
READ THE BIBLE IN ONE YEAR Psalm 1-8
SABBATH PAUSE
My weekly time with God
THANK YOU LIST
Things to be grateful for from the past week
________________________________________________________________
________________________________________________________________
_________________________________________________________________
SPECIAL NEEDS
Things to ask God for in the coming week
________________________________________________________________
_________________________________________________________________
________________________________________________________________
HIDDEN TREASURE
Most important word God told me this week
________________________________________________________________
_________________________________________________________________
_________________________________________________________________

GETTING TO KNOW THE SAINTS

St. Alphege
Archbishop of Canterbury, Martyr (953 - 1012)
?Then was he captive ? who had been the head
Of the English race ? and of Christendom.
There was misery to be seen ? where bliss had been before.
In that unhappy city ? whence came to us first
Christendom and happiness ? in the sight of God and man?
? Anglo-Saxon Chronicle
The great Cathedral of Canterbury will forever be associated with the murder of Thomas Becket in 1170. But Thomas was not the first archbishop of Canterbury to fall a victim of violence. His martyrdom was preceded by that of the Anglo-Saxon St. Alphege, 150 years before.
Alphege was a monk and later bishop of Winchester. He lived in a time when England was subject to the periodic terror of Danish marauders. In 994, at the behest of King Ethelred the Unready, Alphege undertook a peacekeeping mission to several Danish warlords. In the process he converted them to Christianity while winning assurance, henceforth, of their peaceful intentions.
In 1005 Alphege was named archbishop of Canterbury. But in the meantime the Danish terror had returned to southern England. In 1010 the Danes laid siege to Canterbury. Despite the payment of tribute, the invaders overran the city and held the archbishop and many other prominent citizens hostage. The others were released on the payment of ransom, but an exorbitant sum-- three thousand gold -- crowns was demanded for the release of Alphege. He forbade his people to pay such a sum. In retaliation he was brutally murdered.
Alphege was afterward revered as a martyr as well as a national hero. A later archbishop of Canterbury, Lanfranc (d. 1089), came to question whether, given the circumstances of his death, the sainted Alphege should properly be regarded as a martyr.But he was satisfied by the answer of his protege, St. Anselm (d. 1109), that to die for justice was martyrdom indeed.
THE FRIENDSHIP OF GOD
?I do not call you servants any more but friends.? These words may not mean much to us but it surely meant a lot to those believers John was writing for. Certainly, the people of that time would have noticed a deviation. For the pagans, it was unimaginable that God would call them friends; it was almost sacrilegious to think that the great other, the eternal tyrant, would draw near to them.
The Jews see God as merciful and loving yet still maintain that He is distant ? He is too transcendent and too beyond that He cannot be reached. When Jesus came, He showed them that their image of God is faulty. He showed them the face of God. He showed them that God is a Good Shepherd who loves His sheep. Though this metaphor is true, it is not enough. The Shepherd and sheep are still two opposite poles. That?s when He told them that he is the master and they are His servants. From being a dumb creature, they in turn were introduced to a God who calls them and recognizes their gifts and their person ? a God who sees goodness in them and whose yoke is easy and burden light.
But there is still a great chasm between the servant and the master. Jesus knew this and that is why He started to speak of them as friends. You would see in the progression of allegory found in the Gospel that when Jesus called them friends, it was a moment of intimacy. It was a moment He started to speak of dying for them and of the Father?s love for them. He called His disciples friend when He showed them fully what matters to His heart and what troubles Him deeply. It was a moment when He no longer spoke in stories and parables but plainly. He was entrusting them with things that matter to Him the most. A philosopher once said that friendship is the sharing of one soul. Jesus crossed the great barrier and became man so that we could share in the things that matter to him and we could share with him the things that matter to us. He came so that we could be friends of God. We could take this for granted so the writer of John?s Gospel, continually reminds us that the One who speaks before us intimately is the Lord of the Universe. He is the very Love who called everything into existence yet He calls us friends. There is so much to be amazed at and thankful for in this. Bro. Noel C.
REFLECTION QUESTION:
What sort of God do you have? Do you have a God who calls you his friend? What does it mean to be God?s friend?
Jesus, I stand amazed that You called me friend. Never let me underestimate the value of this friendship. Jesus , I love You. Amen.
St. Victor of Marseilles, martyr, pray for us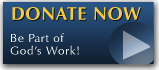 The FEAST is one of the happiest places on earth.

Click Here to find a Feast near you!
KERYGMA TV! is BACK
KERYGMA TV is on a new time slot and new channel Sundays 8 a.m. at IBC 13
Need Counseling? No Landline?
Now, you can use your mobile phone to call a friend for counseling at 09228407031. Or you may call our landlines 7266728, 7264709, 7259999 Mon-Fri 24-hrs, Sat 6am-5pm, Sun 6am-10am
BO BLOGS!
Go to Bo's Official Site and read his almost daily blog! Its not news, but thoughts and musings of Bo Sanchez. Get to know Bo in a more personal way --and find out what it means to live the life of a preacher. You get to enrich your faith as well.
DONATION
Remember to always donate your "first fruits"-not the last. Click on the "Donation" Box under the members menu - and you'll even see links to the nearest branches of the Banks where you can deposit.