READINGS for 2006-05-18
TINY SACRIFICES
?I have told you this that my joy might be in you and your joy might be complete?. ? John 15: 11
In my real estate business, weekends are the busiest and most important days in our work calendar. These are the days when the new recruits training are scheduled and site orientations and ocular visits are done. This particular weekend became an occasion for me to choose between work or serving relatives.
On one weekend, I helped in the preparations for my brother?s house blessing. His wife called me for help and I gave of my time by preparing the token gifts for their visitors and helped decorate their new house. On another occasion, I also had a chance to help my husband?s sister-in-law prepare for the wedding of her daughter. I had very heavy schedule in the office then; but since the Lord saw my heart to serve, He arranged my schedule by postponing some of my training and sales activities. I felt great joy as I did these tiny sacrifices for my loved ones. And because I moved in line with God?s command to love, God rewarded me with a sale plus many promising prospects during the time that I was serving others. The Lord was true to His promise that His joy will be in me and was made complete! Donna E.
REFLECTION:
What brings you joy?
Thank You, Lord, for the joy only You can give.
1st READING
Acts 15:7-21
Whatever we might think of the process as reported here in the Acts of the Apostles, it is clear that there were acknowledged lines of authority in the Church even in this early stage. I tend to think that Jesus would have prepared the apostles somewhat while still with them, but I am equally as sure that they probably learned a lot from the very human means of trial and error! The discussions were probably a lot more impassioned than we hear in this account. This would be far more in keeping with our human nature than a simple ordered discussion.
7 After much debate had taken place, Peter got up and said to them, ?My brothers, you are well aware that from early days God made his choice among you that through my mouth the Gentiles would hear the word of the gospel and believe. 8 And God, who knows the heart, bore witness by granting them the holy Spirit just as he did us. 9 He made no distinction between us and them, for by faith he purified their hearts. 10 Why, then, are you now putting God to the test by placing on the shoulders of the disciples a yoke that neither our ancestors nor we have been able to bear? 11 On the contrary, we believe that we are saved through the grace of the Lord Jesus, in the same way as they.? 12 The whole assembly fell silent, and they listened while Paul and Barnabas described the signs and wonders God had worked among the Gentiles through them. 13 After they had fallen silent, James responded, ?My brothers, listen to me. 14 Symeon has described how God first concerned himself with acquiring from among the Gentiles a people for his name. 15 The words of the prophets agree with this, as is written: 16 ?After this I shall return and rebuild the fallen hut of David; from its ruins I shall rebuild it and raise it up again, 17 so that the rest of humanity may seek out the Lord, even all the Gentiles on whom my name is invoked. Thus says the Lord who accomplishes these things, 18 known from of old.? 19 It is my judgment, therefore, that we ought to stop troubling the Gentiles who turn to God, 20 but tell them by letter to avoid pollution from idols, unlawful marriage, the meat of strangled animals, and blood. 21 For Moses, for generations now, has had those who proclaim him in every town, as he has been read in the synagogues every sabbath.?
P S A L M
Psalm 96:1-2, 2-3, 10
R: Proclaim God?s marvelous deeds to all the nations.
1 Sing to the LORD a new song; sing to the LORD, all you lands. 2 Sing to the LORD; bless his name. (R) Announce his salvation, day after day. 3 Tell his glory among the nations; among all peoples, his wondrous deeds. (R) 10 Say among the nations the LORD is king. He has made the world firm, not to be moved; he governs the peoples with equity. (R)

G O S P E L
John 15:9-11
The Church?s clear lines of authority are here presented to us in that the decision of the ?Mother Church? is communicated to other centers of the Christian faith. It is important for faithfulness to Jesus that our doctrine and discipline be a single witness to the Gospel, otherwise, there is a danger that contradictions will develop in the life of the Church as a whole. Lord, help the work of ecumenism in our day so that the Christian witness might be united as one throughout the whole world.
9 ?As the Father loves me, so I also love you. Remain in my love. 10 If you keep my commandments, you will remain in my love, just as I have kept my Father?s commandments and remain in his love. 11 ?I have told you this so that my joy may be in you and your joy may be complete.?

my reflections
think: Lord, help the work of ecumenism in our day so that the Christian witness might be united as one throughout the whole world.
________________________________________________________
_________________________________________________________
God?s special verse/thought for me today________________
________________________________________________________

T O D A Y ? S BLESSING LIST
Thank You Lord for: ____________________________________
_______________________________________________________
READ THE BIBLE IN ONE YEAR Job 33-36
JUST AS THE FATHER LOVES ME

?Love? is a word so worn out today. Everyone uses it in varying degrees and with different nuances. One who is captured by romance uses it. While another uses it to enslave someone with emotional baggage. ?Love? ranges from fuzzy feelings to lust to self-effacing sacrifice. Jesus doesn?t use the world lightly. Perhaps because we?ve been so used to the word ?love? it has become elusive, vague and we end up unsure of what it really means. When Jesus said that he loves us as the Father loves him, He is speaking concretely and he is speaking with an exact meaning. More than the concern and providence He has for us, the love of God means, first and foremost, ?presence.? The Father loves Jesus through His presence. We could hear Jesus, almost excitedly proclaiming: ?I am in the Father and the Father is in me? He who sees me sees the Father? The Father and I are one.?
Presence speaks more than being there. It speaks of being there in a way that all of us are given to the person at that moment of encounter. In turn, all of us are receptive of the person. Presence is communion. This is the love that each one of us seeks. It is the love that Jesus speaks of. I have met more than a few people who walk through life and ask, ?If God loves us why did so and so die like this? Why did this thing happen??
I think if we would probe deeper into their questions, it wasn?t that they wanted God to make things alright. Perhaps that?s what they would desire at first but later, we would discover that those who are disappointed with God felt abandoned. They didn?t feel the communion of God being there for them. The challenge for them, and for us too, is to believe in the character of God, and despite our emotions say, know that He is present and His presence is loving. Jesus assures us that He loves us with the same love the Father has for Him. Some of us need to hear this message again. God the Father loves you. Bro. Noel C.
REFLECTION QUESTION:
God?s love means presence. At the end of the day, examine how your day went and list the particular times where God has been concretely present perhaps subtly but present nonetheless. Thank him for it.
Father, I have heard that you love me but at times my head doesn?t resonate with my heart. Father, minister your presence into my heart and let me be convicted of that love that burns in your heart for me. Thank you. Amen.
St. John I, pope martyr, pray for us.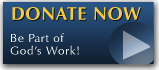 The FEAST is one of the happiest places on earth.

Click Here to find a Feast near you!
KERYGMA TV! is BACK
KERYGMA TV is on a new time slot and new channel Sundays 8 a.m. at IBC 13
Need Counseling? No Landline?
Now, you can use your mobile phone to call a friend for counseling at 09228407031. Or you may call our landlines 7266728, 7264709, 7259999 Mon-Fri 24-hrs, Sat 6am-5pm, Sun 6am-10am
BO BLOGS!
Go to Bo's Official Site and read his almost daily blog! Its not news, but thoughts and musings of Bo Sanchez. Get to know Bo in a more personal way --and find out what it means to live the life of a preacher. You get to enrich your faith as well.
DONATION
Remember to always donate your "first fruits"-not the last. Click on the "Donation" Box under the members menu - and you'll even see links to the nearest branches of the Banks where you can deposit.