READINGS for 2006-05-16
WORTH IT
?We must pass through many troubles to enter the Kingdom of God.? ? Acts 14:22
One of my favorite R&R spots is a flowing river by the foot of Mount Halcon in Oriental Mindoro.
The first time I went there was very memorable. From the highway we took a turn into a long, rocky and very dusty road that took about 20 minutes to travel down. We were going so slowly, the ride was extremely bumpy and we had to wear hankies on our faces as masks because the dust was flying right into our open-vehicle. Upon reaching the end of that road, we were all covered with dust.
Then we had to trek another 20 minutes. It was difficult: occasionally slipping and tripping, getting snagged on branches and twigs, catching my breath every now and then. I asked myself: ?Are we ever going to get there?? Just then, we finally arrived...It was beautiful. Absolutely breath-taking. The cleanest, coldest, most delightful water I had ever waded in. I could?ve spent the whole day there. It was so worth it.
How much more worth will it be when, after all the trials, troubles and hardships, we finally arrive at that Promised Land where we will see our Savior face to face. He never said it would be easy. But at least we don?t have to earn our way there... because Jesus already paid the price. We just have to endure.George G.
REFLECTION:
Ever feel like giving up? Don?t. Compared to eternity, heaven is just around the corner.
Help me endure and live everyday for You.
1st READING
Acts 14:19-28
Even when we serve the Lord there will be a lot of repetition in what we have to do. Like any other job, we have to make a decision to persevere with our commitment. If we give up on a job halfway through it, it simply means that someone else has to be found to finish it off. Each of us has received the ultimate gift from God in the gift of salvation. Is there anything that He could ask of us that we could reasonably refuse to do?
19 However, some Jews from Antioch and Iconium arrived and won over the crowds. They stoned Paul and dragged him out of the city, supposing that he was dead. 20 But when the disciples gathered around him, he got up and entered the city. On the following day he left with Barnabas for Derbe. 21 After they had proclaimed the good news to that city and made a considerable number of disciples, they returned to Lystra and to Iconium and to Antioch. 22 They strengthened the spirits of the disciples and exhorted them to persevere in the faith, saying, ?It is necessary for us to undergo many hardships to enter the kingdom of God.? 23 They appointed presbyters for them in each church and, with prayer and fasting, commended them to the Lord in whom they had put their faith. 24 Then they traveled through Pisidia and reached Pamphylia. 25 After proclaiming the word at Perga they went down to Attalia. 26 From there they sailed to Antioch, where they had been commended to the grace of God for the work they had now accomplished. 27 And when they arrived, they called the church together and reported what God had done with them and how he had opened the door of faith to the Gentiles. 28 Then they spent no little time with the disciples.
P S A L M
Psalm 145:10-11, 12-13, 21
R: Your friends make known, O Lord, the glorious splendor of your kingdom.
10 Let all your works give you thanks, O LORD, and let your faithful ones bless you. 11 Let them discourse of the glory of your kingdom and speak of your might. (R) 12 Making known to men your might and the glorious splendor of your kingdom. 13 Your kingdom is a kingdom for all ages, and your dominion endures through all generations. The LORD is faithful in all his words and holy in all his works. 14 The LORD lifts up all who are falling and raises up all who are bowed down. 15 The eyes of all look hopefully to you, and you give them their food in due season; 16 you open your hand and satisfy the desire of every living thing. 17 The LORD is just in all his ways and holy in all his works. 18 The LORD is near to all who call upon him, to all who call upon him in truth. 19 He fulfills the desire of those who fear him, he hears their cry and saves them. 20 The LORD keeps all who love him, but all the wicked he will destroy. 21 May my mouth speak the praise of the LORD, and may all flesh bless his holy name forever and ever.
G O S P E L
John 14:27-31
There are many different understandings of peace in our world today. In general I think that the most prominent is that which defines peace as the absence of war and/or hostilities. This is a tremendously deficient and superficial understanding of the word! Peace, in the understanding of the Scriptures, is a far richer reality as it refers ultimately to our union with God. We will know true peace only when we are fully united with Him. That is our final destination. Anything short of this is lacking ? let us never delude ourselves with false understandings of peace.
27 Peace I leave with you; my peace I give to you. Not as the world gives do I give it to you. Do not let your hearts be troubled or afraid. 28 You heard me tell you, ?I am going away and I will come back to you.? If you loved me, you would rejoice that I am going to the Father; for the Father is greater than I. 29 And now I have told you this before it happens, so that when it happens you may believe. 30 I will no longer speak much with you, for the ruler of the world is coming. He has no power over me, 31 but the world must know that I love the Father and that I do just as the Father has commanded me.
my reflections
think: Is there anything that He could ask of us that we could reasonably refuse to do?
________________________________________________________
_________________________________________________________
God?s special verse/thought for me today________________
________________________________________________________

T O D A Y ? S BLESSING LIST
Thank You Lord for: ____________________________________
_______________________________________________________
READ THE BIBLE IN ONE YEAR Job 23-28
SHALOM
Brent Curtis and John Eldrege beautifully described the spiritual warfare in their book The Sacred Romance. They spoke of it in terms of the story of Cinderella. They said that the devil is like Cinderella?s stepsisters who continually spoke to her lies about herself and harassed her until she resigned to believing those lies and couldn?t even believe that she was beautiful. Jesus, in our Gospel today, said that ?the prince of this world (i.e. Satan) is on his way but he has no power over me.? The devil has no power over Jesus, not just because he is God, but because Jesus knew intimately the truth about Himself and His relationship with the Father. The enemy is only powerful when you believe his lies. If you would listen to the distorted images of God, of yourself and of others that he presents, you would be under his spell. A lie told repeatedly becomes the ?truth? for the one listening. At the beginning of our Gospel reading, Jesus spoke His favorite greeting: ?Shalom. God?s peace.? God?s peace is more than that fuzzy feeling within. It is also God?s truth that silences the prince of this world and his lies. We need the peace of God to speak to our troubled minds and guard our hearts. Our age suffers from identity confusion. Today, our perception of who we are as men or women, as persons, is being determined by the standards of how many lovers we could get, how white our skin is, how fluent our English is etc. It leaves us confused and troubled because, while these things are bombarding us, a part of ourselves also knows that this is not true. Our identity couldn?t really rest in something as shallow as a facial! Still we are mostly forced to acquiesce to the world?s standards and judgment of who we are rather than face the feeling of being alone. To our troubled mind, Jesus speaks: ?Shalom. You are not the sum total of your failures and weaknesses. You are because I love you.? When we begin to trust this voice, we would know the peace of God ? the Shalom that silences the noisy enemy. When we move under this peace, the pressure of the world to equate our identity with external things start to wane and lose power. We become free. We find peace. Bro. Noel C.

REFLECTION QUESTION:
By which standards do you judge yourself or your success in life? Is it compatible to God?s truth regarding who you are?
Let your shalom reign in me. Let it speak the truth and silence the enemy. Let me know myself as You see me, Lord. Jesus, touch my troubled heart with Your lifegiving word. Amen.

St. Simon Stock, confessor, pray for us.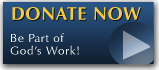 The FEAST is one of the happiest places on earth.

Click Here to find a Feast near you!
KERYGMA TV! is BACK
KERYGMA TV is on a new time slot and new channel Sundays 8 a.m. at IBC 13
Need Counseling? No Landline?
Now, you can use your mobile phone to call a friend for counseling at 09228407031. Or you may call our landlines 7266728, 7264709, 7259999 Mon-Fri 24-hrs, Sat 6am-5pm, Sun 6am-10am
BO BLOGS!
Go to Bo's Official Site and read his almost daily blog! Its not news, but thoughts and musings of Bo Sanchez. Get to know Bo in a more personal way --and find out what it means to live the life of a preacher. You get to enrich your faith as well.
DONATION
Remember to always donate your "first fruits"-not the last. Click on the "Donation" Box under the members menu - and you'll even see links to the nearest branches of the Banks where you can deposit.