READINGS for 2006-05-15
HAPPY BIRTHDAY TO ME
And whoever loves me will be loved by my Father. ? John 14:21
It was August 31, 2003 and it was my birthday. It was also my first time to be away from my family on this occasion.
I was in Los Angeles, USA, and my friends and I were on our way to hear Sunday mass. My friend was driving and I was seated on her right. When the left arrow turned green, she began to turn left, and I saw this big and dark SUV careening very fast towards us (and me specially!). I knew it would only be a matter of seconds when the big van was going to drive into us, but with the flick of a wrist, the driver was able to veer the car to her right and so hit only the the front bumper. My two friends immediately went to speak to the lady driver . I stayed in the car because I was in shock and a few minutes after, in awe. Many thoughts and different emotions came and afterwards all I could do was praise God.
Things really happened fast. A matter of 5 seconds I guess. And it was within these 5 seconds that God came right in the nick of time to save us. Actually I felt He really came to save me from sudden death on my birthday, and so far from home, because of His love and faithfulness. Chelle C.
REFLECTION:
How has the Father recently shown His love for you?
For all he unacknowledged times that You have loved me, thank you.
1st READING
Acts 14:5-18
There was worse in store for Paul and Barnabas at Iconium. The inhabitants stoned them when they arrived. This forced them further afield where at last they had more success. Paul heals a cripple and then has to convince the people that he and Barnabas are not gods. The trials of preaching the Gospel are certainly many and varied.
5 When there was an attempt by both the Gentiles and the Jews, together with their leaders, to attack and stone them, 6 they realized it and fled to the Lycaonian cities of Lystra and Derbe and to the surrounding countryside, 7 where they continued to proclaim the good news. 8 At Lystra there was a crippled man, lame from birth, who had never walked. 9 He listened to Paul speaking, who looked intently at him, saw that he had the faith to be healed, 10 and called out in a loud voice, ?Stand up straight on your feet.? He jumped up and began to walk about. 11 When the crowds saw what Paul had done, they cried out in Lycaonian, ?The gods have come down to us in human form.? 12 They called Barnabas ?Zeus? and Paul ?Hermes,? because he was the chief speaker. 13 And the priest of Zeus, whose temple was at the entrance to the city, brought oxen and garlands to the gates, for he together with the people intended to offer sacrifice. 14 The apostles Barnabas and Paul tore their garments when they heard this and rushed out into the crowd, shouting, 15 ?Men, why are you doing this? We are of the same nature as you, human beings. We proclaim to you good news that you should turn from these idols to the living God, ?who made heaven and earth and sea and all that is in them.? 16 In past generations he allowed all Gentiles to go their own ways; 17 yet, in bestowing his goodness, he did not leave himself without witness, for he gave you rains from heaven and fruitful seasons, and filled you with nourishment and gladness for your hearts.? 18 Even with these words, they scarcely restrained the crowds from offering sacrifice to them.
P S A L M
Psalm 115:1-2, 3-4, 15-16
R: Not to us, O Lord, but to your name give the glory.
1 Not to us, O LORD, not to us but to your name give glory because of your mercy, because of your truth. 2 Why should the pagans say, ?Where is their God?? (R) 3 Our God is in heaven; whatever he wills, he does. 4 Their idols are silver and gold, the handiwork of men. (R) 15 May you be blessed by the LORD, who made heaven and earth. 16 Heaven is the heaven of the LORD, but the earth he has given to the children of men. (R)
G O S P E L
John 14:21-26
Jesus reminds us that love comes first! It is important for us to remember this as it will help ensure that we won?t begin to believe that we save ourselves through our faithfulness to the Commandments of God. It is the other way around. It is because God has loved us first that we both choose and are even able to keep His Commandments. Living according to the Commandments is the result of God?s love at work in our lives.
21 Whoever has my commandments and observes them is the one who loves me. And whoever loves me will be loved by my Father, and I will love him and reveal myself to him.? 22 Judas, not the Iscariot, said to him, ?Master, [then] what happened that you will reveal yourself to us and not to the world?? 23 Jesus answered and said to him, ?Whoever loves me will keep my word, and my Father will love him, and we will come to him and make our dwelling with him. 24 Whoever does not love me does not keep my words; yet the word you hear is not mine but that of the Father who sent me. 25 ?I have told you this while I am with you. 26 The Advocate, the Holy Spirit that the Father will send in my name ? he will teach you everything and remind you of all that I told you.?
my reflections
think: The trials of preaching the Gospel are certainly many and varied.

________________________________________________________
_________________________________________________________
God?s special verse/thought for me today________________
_________________________________________________________

T O D A Y ? S BLESSING LIST
Thank You Lord for: ____________________________________
_______________________________________________________
READ THE BIBLE IN ONE YEAR Job 19-22
NOT THIEVES OF THE HOLY SPIRIT
The situation would have been a perfect one to boost Paul and Barnabas? egos. They had been in a tight situation in Iconium that ended up in more than a flat note ? they were attacked and had stones thrown at them by both Jews and Gentiles. They almost had to leave covertly until they got to Lystra and Derbe. Perhaps exhausted and, for sure, emotionally worn down, they certainly needed a break and a little consolation. They?re humans after all.
Then came a man crippled at birth. Paul, we can speculate, could see the faith of the man and could feel that familiar tug of the Spirit telling him: ?Look Paul, I want you to minister my healing to this guy.? Paul almost by impulse commanded him to stand up and walk, and walk and leap and run he did. Healed. Then the circus crowd came and someone had that bright idea of offering sacrifices to Paul and Barnabas. Paul and Barnabas cringed and affirmed their position as mere ministers and only Jesus is the healer. They could have done otherwise. They could have coveted the honor and perhaps the man would still be healed because God?s healing and love is independent of Paul and Barnabas.
A lot of us, especially those of us ministering in the Spirit?s charisms or in positions of influence in the Church, are prone to the temptation to receive the adulation and perhaps a burnt offering on the side. It reminds me of Gregory Nazianzen?s warning: ?Don?t be thieves of the Holy Spirit.? He?s telling us that we must be careful not to do the works of God and yet draw attention to ourselves; to preach to millions and see them converted yet in our hearts we have pride lurking within. Gregory, Barnabas and Paul knew that pride has no room in Christian service. They also knew that their ?anointing? from God is not an excuse for basking in the glory that is God?s alone. Pride like all other sins is nipped from the bud. Paul and Barnabas refused to share the spotlight that belongs to the Holy Spirit. They walked away as men whose humility is surely treasured and rewarded by God. Bro. Noel C.
REFLECTION QUESTION:
At the end of the day, pause and examine the motives and movements of your heart during the day. Particularly watch out for situations that triggered pride in you.
Lord, let me never take the glory from You. Remind me that Your love is enough for me and that there is no need for adulation in me. Your affirmation is the only thing that matters. Guard my heart from pride and let not my ?anointing? be my undoing because of my arrogance. Amen.

Sts. Peter and Dionysia, martyrs, pray for us.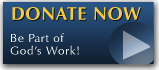 The FEAST is one of the happiest places on earth.

Click Here to find a Feast near you!
KERYGMA TV! is BACK
KERYGMA TV is on a new time slot and new channel Sundays 8 a.m. at IBC 13
Need Counseling? No Landline?
Now, you can use your mobile phone to call a friend for counseling at 09228407031. Or you may call our landlines 7266728, 7264709, 7259999 Mon-Fri 24-hrs, Sat 6am-5pm, Sun 6am-10am
BO BLOGS!
Go to Bo's Official Site and read his almost daily blog! Its not news, but thoughts and musings of Bo Sanchez. Get to know Bo in a more personal way --and find out what it means to live the life of a preacher. You get to enrich your faith as well.
DONATION
Remember to always donate your "first fruits"-not the last. Click on the "Donation" Box under the members menu - and you'll even see links to the nearest branches of the Banks where you can deposit.