READINGS for 2006-05-13
POWER IN JESUS? NAME
?If you ask anything of me in my name, I will do it.? ? John 14:14
Before my birthday, we received the news that my husband?s cousin, Angelito, had been abducted in Afghanistan. Thereafter, our focus was to inform as many relatives and friends about the situation with a request to pray.
My prayer request was not just a general prayer; but very specific that he be strengthened spiritually, that the Lord soften the hearts of his abductors, that he and the other abductees be protected.
For a while it seemed fruitless. We persisted in prayer. And God did answer the prayers in the specific way it was requested. During captivity, Angelito held on to God?s promise in Jeremiah 29:11 which strengthened him spiritually. The abductors hugged and asked forgiveness from their victims on the day they were released, truly the hardened hearts had softened. As seen on television right after the release, Angelito stayed healthy.
God had to say yes to all his faithful ones praying together powerfully for their release. When I met Angelito during the family thanksgiving mass, I heard his testimonies being shared in relation to all my specific prayers. I was awed by the greatness and power of the Lord as he heard and answered our prayers in all its details. Donna E.
REFLECTION:
Think of a specific need in your life right now, and believe that God will grant it if it is his will.
I praise your holy name, O Jesus, for you have set me free!
1st READING
Acts 13:44-52
The Jewish audience has rejected the Gospel message so Paul and Barnabas turn their attention to the pagans. They readily accepted the Gospel and embraced its call wholeheartedly. The Jews became jealous and began to form a group to disrupt the nascent communities that Paul and Barnabas were forming. It is a battle to proclaim the Gospel and sometimes we are not always successful as is the case here where Paul and Barnabas leave the place and head for Iconium in disgust.
44 On the following sabbath almost the whole city gathered to hear the word of the Lord. 45 When the Jews saw the crowds, they were filled with jealousy and with violent abuse contradicted what Paul said. 46 Both Paul and Barnabas spoke out boldly and said, ?It was necessary that the word of God be spoken to you first, but since you reject it and condemn yourselves as unworthy of eternal life, we now turn to the Gentiles. 47 For so the Lord has commanded us, ?I have made you a light to the Gentiles, that you may be an instrument of salvation to the ends of the earth.?? 48 The Gentiles were delighted when they heard this and glorified the word of the Lord. All who were destined for eternal life came to believe, 49 and the word of the Lord continued to spread through the whole region. 50 The Jews, however, incited the women of prominence who were worshipers and the leading men of the city, stirred up a persecution against Paul and Barnabas, and expelled them from their territory. 51 So they shook the dust from their feet in protest against them and went to Iconium. 52 The disciples were filled with joy and the Holy Spirit.
P S A L M
Psalm 98:1, 2-3, 3-4
R: All the ends of the earth have seen the saving power of God.
1 Sing to the LORD a new song, for he has done wondrous deeds; his right hand has won victory for him, his holy arm. (R) 2 The LORD has made his salvation known in the sight of the nations he has revealed his justice. 3 He has remembered his kindness and his faithfulness toward the house of Israel. (R) All the ends of the earth have seen the salvation by our God. 4 Sing joyfully to the LORD, all you lands; break into song; sing praise. (R)
G O S P E L
John 14:7-14
To meet Jesus is to meet the Father as He and the Father are one. Exactly what this divine communion of persons is and to know and understand how it works, we will have to wait until we join that communion definitively in the resurrection from the dead. However, we can begin to experience it in an imperfect way by uniting ourselves with the mission of Jesus in proclaiming the Kingdom of God. Through daily prayer and service of our brothers and sisters, we begin to live our final destiny of union with the Trinity.

7 If you know me, then you will also know my Father. From now on you do know him and have seen him. 8 Philip said to him, ?Master, show us the Father, and that will be enough for us.? 9 Jesus said to him, ?Have I been with you for so long a time and you still do not know me, Philip? Whoever has seen me has seen the Father. How can you say, ?Show us the Father??? 10 Do you not believe that I am in the Father and the Father is in me? The words that I speak to you I do not speak on my own. The Father who dwells in me is doing his works. 11 Believe me that I am in the Father and the Father is in me, or else, believe because of the works themselves. 12 Amen, amen, I say to you, whoever believes in me will do the works that I do, and will do greater ones than these, because I am going to the Father. 13 And whatever you ask in my name, I will do, so that the Father may be glorified in the Son. 14 If you ask anything of me in my name, I will do it.?
my reflections
think: Through daily prayer and service of our brothers and sisters, we begin to live our final destiny of union with the Trinity.
________________________________________________________
_________________________________________________________
God?s special verse/thought for me today________________
________________________________________________________

T O D A Y ? S BLESSING LIST
Thank You Lord for: ____________________________________
_______________________________________________________
READ THE BIBLE IN ONE YEAR Job 10-13
PIERCING THE DARKNESS

Antioch is a city that one day woke with Barnabas and Paul at their doorstep. They must have been a very hungry people ? hungry for spiritual things. Our reading today tell us that one early Saturday morning, they went to hear Paul speak. They heard of him the day before and perhaps his message resonated within their hearts. Paul stood up and spoke to them of his and Barnabas? commission as they read from Isaiah: ?I have made you a light to the nations so that my salvation may reach to the remotest part of the earth.? The Lord is making it clear that our following of him impacts others. A staunch atheist and great thinker, Nietzsche, said that for him to believe in Christ?s redemption, the Christians must first look redeemed. The hearts of Paul?s hearers were pierced by his message because his life authenticated his message. Paul was living a redeemed life. In the words of Philip Yancey, he was living a ?gracefilled? life. Our lives must communicate mercy and grace and love. Not prudishness. Not rigidity. Never cruelty in the name of righteousness. In that depressing classroom, that bickering office, with that harassing client or family member or friend, we are called to be a light. We are called to do the loving thing which leaves the other person feeling loved. We need to give out grace. It is hard when we are right or when we are the one wronged or the other person doesn?t want anything to do with us. But each act of grace, of mercy, of kindness pierces the darkness and paves the way for the Spirit to bring in God?s light. Our love for others can make them love God. We can only pierce the darkness with God?s grace if we live under the light ? when all areas of our life are under God?s scrutiny and correction. That means that our motto is, ?What would Jesus do, think and say?? Paul and Barnabas did not preach the Gospel. They lived it and in the midst of darkness they became light. Their light transformed lives for God. John Paul II was accurate in saying that this world doesn?t need teachers today but witnesses. Let the light of your way of life shine that the world will know and believe in the One you speak of. Bro. Noel C.
REFLECTION QUESTION:
Let me recognize their need and allow You to shine your light through me. Amen. Intercede for one person you know who is particularly in ?darkness.? Serve one person today who is under difficulty. Encourage one person this day who is unnoticed.
Father, pierce the darkness in my own heart. Let the light of your conviction come. What to I need to do today, Father, to be more loving, more graceful and more merciful to others? Send people across my way today that I could love and let me not reject them.
Our Lady of Fatima, pray for us.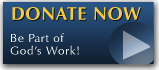 The FEAST is one of the happiest places on earth.

Click Here to find a Feast near you!
KERYGMA TV! is BACK
KERYGMA TV is on a new time slot and new channel Sundays 8 a.m. at IBC 13
Need Counseling? No Landline?
Now, you can use your mobile phone to call a friend for counseling at 09228407031. Or you may call our landlines 7266728, 7264709, 7259999 Mon-Fri 24-hrs, Sat 6am-5pm, Sun 6am-10am
BO BLOGS!
Go to Bo's Official Site and read his almost daily blog! Its not news, but thoughts and musings of Bo Sanchez. Get to know Bo in a more personal way --and find out what it means to live the life of a preacher. You get to enrich your faith as well.
DONATION
Remember to always donate your "first fruits"-not the last. Click on the "Donation" Box under the members menu - and you'll even see links to the nearest branches of the Banks where you can deposit.