READINGS for 2006-05-12
MY PA IS VERY RICH!
Do not be afraid. Have faith in God and have faith in Me.? John 14:1
Because of the difficulties we experience in life, inside and outside prison, many inmates think about doing bad things.
In fact, back in the days when I was not yet in jail, I wanted a better life, extravagance and fame. This was the reason why I was convicted.
With my husband as sole breadwinner after my conviction, it was devasting when the company he worked for suddenly closed down. We lived on a day-to-day basis but it came to a point when I became very worried where to get money when my husband was hospitalized.
But God never abandons those who trust Him and have faith in Him.
There was a continuous shower of gifts from people who became His instruments to help us pay the hospital bills, even until he died.
To LOJ, Legion of Mary, Handmaids, BLD, Center for Peace, and other religious groups here in correctional, the administrative headed by Supt IV Atty. Rachel D. Rulo, my co-inmates, friends in Globe and relatives who help us materially, financially, and through prayers, thank you. God will reward you for your goodness.
My father is very rich, beyond description, enough to remove all my doubts and worries. Beth C.
REFLECTION:
You say you are in difficulty? Worried? God is here, so is ?Big Brother.? Have faith. All your problems will be solved.
Thank you, Father, for the gift of faith and trust in You.
1st READING
Acts 13:26-33
One of the greatest pieces of knowledge that the Gospel brings us is that we become the Children of God through faith. What a tremendous gift this is. It is something that we should never cease thanking God for ? He has chosen to include us in his family. Jesus is our brother and He is our Father! Let us always heed this call to be a member of the divine family as I think it is St. Basil who says, ?The truest and greatest dignity of the human person is seen in the call for them to become God!? Perhaps Basil draws this understanding from this Scripture passage, among others.
26 ?My brothers, children of the family of Abraham, and those others among you who are God-fearing, to us this word of salvation has been sent. 27 The inhabitants of Jerusalem and their leaders failed to recognize him, and by condemning him they fulfilled the oracles of the prophets that are read sabbath after sabbath. 28 For even though they found no grounds for a death sentence, they asked Pilate to have him put to death, 29 and when they had accomplished all that was written about him, they took him down from the tree and placed him in a tomb. 30 But God raised him from the dead, 31 and for many days he appeared to those who had come up with him from Galilee to Jerusalem. These are [now] his witnesses before the people. 32 We ourselves are proclaiming this good news to you that what God promised our ancestors 33 he has brought to fulfillment for us, [their] children, by raising up Jesus, as it is written in the second psalm, ?You are my son; this day I have begotten you.??
P S A L M
Psalm 2:6-7, 8-9, 10-11
R: You are my Son; this day I have begotten you.
6 ?I myself have set up my king on Zion, my holy mountain.? 7 I will proclaim the decree of the LORD. The LORD said to me, ?You are my son; this day I have begotten you. (R) 8 Ask of me and I will give you the nations for an inheritance and the ends of the earth for your possession. 9 You shall rule them with an iron rod; you shall shatter them like an earthen dish.? (R) 10 And now, O kings, give heed; take warning, you rulers of the earth. 11 Serve the LORD with fear, and rejoice before him; with trembling rejoice. (R)
G O S P E L
John 14:1-6
When following Jesus, we should not expect to receive written instructions for our movements every day. Much of the life of discipleship is logical and easy to work out if we apply our minds to it. This means that when we do hear God ask us to do something, we should take it very seriously. iI is probably something out of the ordinary that prompts His intervention. We should listen carefully in prayer for such guidance, always expecting to be called and never disappointed when we discover that there is no special mission to do. This is all a part of the ordinary life of a disciple of Jesus.

1 ?Do not let your hearts be troubled. You have faith in God; have faith also in me. 2 In my Father?s house there are many dwelling places. If there were not, would I have told you that I am going to prepare a place for you? 3 And if I go and prepare a place for you, I will come back again and take you to myself, so that where I am you also may be. 4 Where [I] am going you know the way.? 5 Thomas said to him, ?Master, we do not know where you are going; how can we know the way?? 6 Jesus said to him, ?I am the way and the truth and the life. No one comes to the Father except through me.?
my reflections
think: When following Jesus, we should not expect to receive written instructions for our movements every day.
________________________________________________________
_________________________________________________________
God?s special verse/thought for me today________________
_________________________________________________________

T O D A Y ? S BLESSING LIST
Thank You Lord for: ____________________________________
_______________________________________________________
READ THE BIBLE IN ONE YEAR Job 6-9
FAMILIAR WITH OUR WAYS
This reading is part of one of the saddest moments in John?s Gospel,when Jesus was ?entrusting? His heart to the disciples. He is speaking to them plainly, sorrowfully and urgently. He spoke of matters that are close to His heart ? those that He wanted them to remember. Here, John presents Jesus as not only concerned of His impending death. He is concerned of the postresurrection experience of His disciples. He is one who is giving a farewell to His friends. Yet despite His sorrow at this parting, He recognized that familiar look of panic in their faces. When confronted with the truth, His disciples start to worry. Despite the fact that He continually and repeatedly spoke of the Father?s care for each one of them, those words seem like a song lost in their memory. Jesus familiar with their ways spoke tenderly: ?Trust in God. Trust in me.? God is more familiar with our weakness, more knowledgeable with our ways than we can imagine. We tend to fear a lot because we don?t trust or find it difficult to trust that the God who knows our weaknesses and secret failures is a tender God. In face of disappointment and hurt, we fear that we would be destroyed and that the voice of the enemy that speaks of God as a cruel, distant, punishing tyrant would prove to be true. In the midst of pain and disappointment, He stands and He speaks tenderly. He doesn?t take the pain away ? He didn?t do that for His disciples because He knew that shielding them from the experience of pain would harden their hearts. Instead He spoke strength. He spoke tenderness. ?You can trust me in your fear, in your weakness. I assure you that when you trust Me you will not be destroyed.?
When He told Thomas that He was the way, truth and life, He was telling us of a way to live in trust. He is the way to the Father, His care takes us to the Father?s heart. In the midst of pain, He speaks the truth that the Father can be trusted and He tenderly reveals to us that, despite the pain, He is our life. The life that He offers makes even the pain of our experiences sweet. ?Trust in God. Trust in me.? Bro. Noel C.
REFLECTION QUESTION:
What is the thing that you dread most in life or that you fear might happen to you in the future? Imagine it and let the emotions rise within you. Then speak Jesus? words of healing: ?Trust in God. Trust in me.?
Jesus, by taking on humanity, You are familiar with our ways, with our fears and with our very life. Show us that You are the way to the Father and that the Father is tender and can be trusted. Speak truth, bring life and teach me to trust in the Father and to trust in you. Amen.
Sts. Nereus, Achilleus, Domitilla and Pancras, martyrs, pray for us.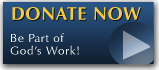 The FEAST is one of the happiest places on earth.

Click Here to find a Feast near you!
KERYGMA TV! is BACK
KERYGMA TV is on a new time slot and new channel Sundays 8 a.m. at IBC 13
Need Counseling? No Landline?
Now, you can use your mobile phone to call a friend for counseling at 09228407031. Or you may call our landlines 7266728, 7264709, 7259999 Mon-Fri 24-hrs, Sat 6am-5pm, Sun 6am-10am
BO BLOGS!
Go to Bo's Official Site and read his almost daily blog! Its not news, but thoughts and musings of Bo Sanchez. Get to know Bo in a more personal way --and find out what it means to live the life of a preacher. You get to enrich your faith as well.
DONATION
Remember to always donate your "first fruits"-not the last. Click on the "Donation" Box under the members menu - and you'll even see links to the nearest branches of the Banks where you can deposit.