READINGS for 2006-05-11
CAREER ORIENTED
As John?s career was coming to an end? ? Acts 13:25
There was a man who had three sons. The eldest was a handsome and intelligent boy. ?You, son, will be a doctor someday,? he proudly announced.
The second child was charming and eloquent. ?You,? the father beamed, ?will be a famous lawyer when you grow up.?
Then came his third son. The boy was neither good-looking nor smart. ?And you?? said the father, ?you can become a priest!?
I laughed the first time I heard that story. Maybe because it captures our attitude when it comes to our giving to the Lord. The best and brightest are reserved for a lucrative career. And we sigh with regret when a brilliant one turns to religious life.
?Sayang? matalino pa naman,? I heard someone say about a successful accountant who gave up her career to serve the Lord fulltime.
The world often looks at serving in church or doing charity work as commendable when you do it over and above a successful career. But when you turn away from a high paying job to go into ministry work, people think you?re crazy.
John didn?t think that way. For him, following the Lord was no sideline. He made it his main business. In fact, he made it his career.
Is it yours? Rissa S.
REFLECTION:
Following Jesus is a career everyone can pursue regardless of the profession you?re in.
Lord, loving you is my main business. Let everything else fall into the shadows.
1st READING
Acts 13:13-25
Paul always begins by going to the Jewish congregation in the city to which he has come. This makes eminent sense as they have the necessary background to understand the Gospel more easily than most. However, he often encounters hardness of heart among the Jews. They do not want to listen! How true this is today. It is often those who think they are most religious who are in the greatest need of evangelization. This can happen to us if we allow our good works and self-achieved holiness to take the fore over faith and the work of the Holy Spirit in our lives.
13 From Paphos, Paul and his companions set sail and arrived at Perga in Pamphylia. But John left them and returned to Jerusalem. 14 They continued on from Perga and reached Antioch in Pisidia. On the sabbath they entered [into] the synagogue and took their seats. 15 After the reading of the law and the prophets, the synagogue officials sent word to them, ?My brothers, if one of you has a word of exhortation for the people, please speak.? 16 So Paul got up, motioned with his hand, and said, ?Fellow Israelites and you others who are God-fearing, listen. 17 The God of this people Israel chose our ancestors and exalted the people during their sojourn in the land of Egypt. With uplifted arm he led them out of it 18 and for about forty years he put up with them in the desert. 19 When he had destroyed seven nations in the land of Canaan, he gave them their land as an inheritance 20 at the end of about four hundred and fifty years. After these things he provided judges up to Samuel [the] prophet. 21 Then they asked for a king. God gave them Saul, son of Kish, a man from the tribe of Benjamin, for forty years. 22 Then he removed him and raised up David as their king; of him he testified, ?I have found David, son of Jesse, a man after my own heart; he will carry out my every wish.? 23 From this man?s descendants God, according to his promise, has brought to Israel a savior, Jesus. 24 John heralded his coming by proclaiming a baptism of repentance to all the people of Israel; 25 and as John was completing his course, he would say, ?What do you suppose that I am? I am not he. Behold, one is coming after me; I am not worthy to unfasten the sandals of his feet.??
P S A L M
Psalm 89:2-3, 21-22, 25 and 27
R: Forever I will sing the goodness of the Lord.
1 [2] The favors of the LORD I will sing forever; through all generations my mouth shall proclaim your faithfulness. 2 [3] For you have said, ?My kindness is established forever?; in heaven you have confirmed your faithfulness. (R) 20 [21] I have found David, my servant; with my holy oil I have anointed him, 21 [22] that my hand may be always with him, and that my arm may make him strong. (R) 24 [25] My faithfulness and my mercy shall be with him, and through my name shall his horn be exalted. 26 [27] ?He shall say of me, ?You are my father, my God, the rock, my savior.??(R)
G O S P E L
John 13:16-20
The phrase ?I Am? is reminiscent of the name God revealed to Moses at the burning bush. The Jews would never pronounce it as they considered it too holy for them to speak. When Jesus uses this title, as He often does in John, He is clearly claiming divine status. Only God would dare to use that name and apply it to Himself! This self-assurance within Jesus of His divinity is characteristic of John?s Gospel in particular.
16 Amen, amen, I say to you, no slave is greater than his master nor any messenger greater than the one who sent him. 17 If you understand this, blessed are you if you do it. 18 I am not speaking of all of you. I know those whom I have chosen. But so that the scripture might be fulfilled, ?The one who ate my food has raised his heel against me.? 19 From now on I am telling you before it happens, so that when it happens you may believe that I AM. 20 Amen, amen, I say to you, whoever receives the one I send receives me, and whoever receives me receives the one who sent me.?
my reflections
think: It is often those who think they are most religious who are in the greatest need of evangelization.
________________________________________________________
_________________________________________________________
God?s special verse/thought for me today________________
________________________________________________________

T O D A Y ? S BLESSING LIST
Thank You Lord for: ____________________________________
_______________________________________________________
READ THE BIBLE IN ONE YEAR Job 1-5
DISCERNING THE GOD OF HISTORY
Most of us are disturbed, if not despairing, whenever we read the newspapers or watch the news on television. Not a few occasionally ask, ?What is the world coming to?? or even exclaim, ?We are all going downhill.? The reading today gives us hope. The Jews are under a great persecution and suffer one of the terrible dispersions in the history of Israel. There is no stability and everybody lives under a pseudo-peace called ?Pax Romana,? where there is no open conflict but it?s getting there. In this environment, Paul stands up to a people who were wondering, and began to speak. He didn?t so much address the spiritual repercussions of current events nor the answers the Church could give.
No matter how these things were necessary, Paul didn?t preach them. He preached the basics first. He preached about the God of History who took an insignificant Abraham and bequeathed him with the nations. He spoke of Moses and Egypt, of David and his kingdom. He spoke of the prophets. Lastly, he spoke of Jesus. He spoke of history seen from God?s point of view.
Yes, these may be evil days but it is now that God is bringing forth His salvation. This is our faith even though to many it would be a paradox. Tony Campolo said that we shouldn?t be too preoccupied with what the devil is doing in our midst but seek to see what God is doing. Oftentimes when we look at our history, we look at it in such a way that excludes the direct intervention of God. We often forget that God so loved the world that He gave His only Son. Paul looked at his Jewish history and said: ?God, you haven?t left us to our own devices. You sent us a Savior.? We need to sometimes stop looking too much at the evil around us so that we wouldn?t miss the good that God is bringing forth. We need to discern the God at work in our history. We must look at our world, our history, yes, our very lives with the eyes of faith: the eyes that see and believe that God is in control no matter what the news says. Bro. Noel C.
REFLECTION QUESTION:
Examine how you react to a disturbing news commentary. Is it devoid of hope or perhaps even cynical? Ask Jesus to give you the eyes to see that he is still at work in our crazy world.
Lord Jesus, radicalize my vision. Let me see you at work in all aspects of our life and the world we live in. Put hope in my heart so that I wouldn?t miss your hand in the events of our history and convict me that although we may be living in evil times, You have already overcome. Amen.
St. Ignatius of Laconi, confessor, pray for us.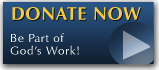 The FEAST is one of the happiest places on earth.

Click Here to find a Feast near you!
KERYGMA TV! is BACK
KERYGMA TV is on a new time slot and new channel Sundays 8 a.m. at IBC 13
Need Counseling? No Landline?
Now, you can use your mobile phone to call a friend for counseling at 09228407031. Or you may call our landlines 7266728, 7264709, 7259999 Mon-Fri 24-hrs, Sat 6am-5pm, Sun 6am-10am
BO BLOGS!
Go to Bo's Official Site and read his almost daily blog! Its not news, but thoughts and musings of Bo Sanchez. Get to know Bo in a more personal way --and find out what it means to live the life of a preacher. You get to enrich your faith as well.
DONATION
Remember to always donate your "first fruits"-not the last. Click on the "Donation" Box under the members menu - and you'll even see links to the nearest branches of the Banks where you can deposit.