READINGS for 2006-05-10
THE RIGHT WORDS
. . . What I say, then, is what the Father has told me to say. ? John 12:50
It was one of those dreaded days in elementary: I was assigned for the first time to recite the Angelus over the school?s speaker system. I was particularly paranoid because under pressure, I have a tendency to trip over my words. Moreover, even if I knew the prayer by heart, my memory had often let me down during moments of stress so I wasn?t particularly confident.
On my way to the small room where the microphone was, I silently repeated the prayer a number of times. The words, however, could not drown out the pounding of my furiously beating heart.
When I got to the room, I saw the most beautiful sight ? there was a printed copy of the Angelus right beside the mike. Because of that written prayer, I breathed a sigh of relief and smiled my first smile of the day.
As an adult, I don?t always need to be told what to say. In spite of this, it always helps when someone I respect or someone in authority gives me a few ideas or suggestions to boost the quality of a letter or presentation a tad higher.
Jesus knew He was speaking the truth because the words came from His Father. Today, these words are also within our reach ? the same words that can, if we let them, boost the quality of our life. Anna dG
REFLECTION:
The Word is accessible. When was the last time you used it to help your daily life?
Lord, please give me the right words to say.
1st READING
Acts 12:24-13:5
And Paul is sent out with Barnabas to proclaim the Gospel to the nations! What a tremendous day this is in the history of the fledgling Church. The Gospel has proved itself to be far bigger than anyone thought and now they test the boundaries even further by commissioning missionaries to go off to foreign lands. This is a pattern that will be repeated again and again up until this day as the Church discovers generous men and women willing to give their lives to her mission and the Kingdom of God.
24 But the word of God continued to spread and grow. 25 After Barnabas and Saul completed their relief mission, they returned to Jerusalem, taking with them John, who is called Mark. 13: 1 Now there were in the church at Antioch prophets and teachers: Barnabas, Symeon who was called Niger, Lucius of Cyrene, Manaen who was a close friend of Herod the tetrarch, and Saul. 2 While they were worshipping the Lord and fasting, the holy Spirit said, ?Set apart for me Barnabas and Saul for the work to which I have called them.? 3 Then, completing their fasting and prayer, they laid hands on them and sent them off. 4 So they, sent forth by the Holy Spirit, went down to Seleucia and from there sailed to Cyprus. 5 When they arrived in Salamis, they proclaimed the word of God in the Jewish synagogues. They had John also as their assistant.
P S A L M
Psalm 67:2-3, 5, 6 and 8
R: O God, let all the nations praise you!
1 [2] May God have pity on us and bless us; may He let his face shine upon us. 2 [3] So may your way be known upon earth; among all nations, your salvation. (R) 4 [5] May the nations be glad and exult because you rule the peoples in equity; the nations on the earth you guide. (R) 5 [6] May the peoples praise you, O God; may all the peoples praise you! 7 [8] May God bless us, and may all the ends of the earth fear him! (R)
G O S P E L
John 12:44-50
The Word of God is a light for our paths. The Word of God illuminates the path of our life in such a way that we are directed through the darkness of the sin of the world to the beauty and truth of Kingdom living. Without the Word of God we would all be floundering in the mire of sin and rebellion, unable to even raise our eyes to the vision of God. In the Scriptures, God reveals His character and to us so that we can be guided on the way to His Kingdom.
44 Jesus cried out and said, ?Whoever believes in me believes not only in me but also in the one who sent me, 45 and whoever sees me sees the one who sent me. 46 I came into the world as light, so that everyone who believes in me might not remain in darkness. 47 And if anyone hears my words and does not observe them, I do not condemn him, for I did not come to condemn the world but to save the world. 48 Whoever rejects me and does not accept my words has something to judge him: the word that I spoke, it will condemn him on the last day, 49 because I did not speak on my own, but the Father who sent me commanded me what to say and speak. 50 And I know that his commandment is eternal life. So what I say, I say as the Father told me.?
my reflections
think: In the Scriptures, God reveals His character and to us so that we can be guided on the way to His Kingdom.

________________________________________________________
________________________________________________________
God?s special verse/thought for me today________________
________________________________________________________

T O D A Y ? S BLESSING LIST
Thank You Lord for: ____________________________________
______________________________________________________
READ THE BIBLE IN ONE YEAR Esther 8-10
TO SEE IS TO BELIEVE
?Whoa! Say what?? I guess that?s what most of us would say upon reading the Gospel today. What does it really mean when Jesus says: ?Whoever sees me, sees the one who sent me?? Or when he says: ?I am the light of the world??
Whenever we read or hear the words see, light, believes we must understand that these are key concepts in John?s Gospel. ?To see? for John is to believe.? But seeing doesn?t mean beholding with the natural eye. It doesn?t mean that just because you saw or heard Jesus physically you would automatically believe. A lot saw Jesus? miracles and his power but very few had faith. When John writes, ?to see? he means it as ?to receive a revelation.?
Revelation is a key concept in John. Revelation means a personal encounter initiated by the One encountered (God) and received by the one revealed to (us). To encounter God is to know his heart and thus to see him. A lot had been acquainted with Jesus but very few had encountered his heart. Those who did, encountered the Father?s love actualized and personalized in Jesus. There are two things in revelation. It is God?s initiative. That is where the concept of light comes. Those in darkness cannot produce light nor conceive what light is. Light is foreign to darkness. When Jesus comes, he comes as the Light. He produces something that we in darkness couldn?t. He provides salvation and life. He is the Initiator. But this salvation, this life, this light must be welcomed and received. To behold the light, we must look to it. This is a scary thing because it implies that we could refuse the light, we could refuse the revelation of Jesus. And this is precisely what Jesus is saying: ?Not because you?re good and religious, not because you see Me physically or know Me intellectually means that you are a believer. No, unless My word is welcome and lived in every aspect of your life, unless you continually allow My light to penetrate your darkness, there is no faith in you. Without faith you?re not able to receive My salvation.? Strong meaning behind seemingly cute words but we need to hear it today. Bro. Noel C.

REFLECTION QUESTION:
What area of my life is still in the dark and still needs to welcome Jesus? revelation and light?
Open my eyes to behold You. Let me encounter Your love. I open my life so that You could speak Your truth there. Grant me the gift to believe You and allow Your light to pierce every dark corner of my life. Amen.
Blessed Damien of Molokai, priest, pray for us.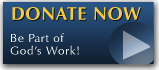 The FEAST is one of the happiest places on earth.

Click Here to find a Feast near you!
KERYGMA TV! is BACK
KERYGMA TV is on a new time slot and new channel Sundays 8 a.m. at IBC 13
Need Counseling? No Landline?
Now, you can use your mobile phone to call a friend for counseling at 09228407031. Or you may call our landlines 7266728, 7264709, 7259999 Mon-Fri 24-hrs, Sat 6am-5pm, Sun 6am-10am
BO BLOGS!
Go to Bo's Official Site and read his almost daily blog! Its not news, but thoughts and musings of Bo Sanchez. Get to know Bo in a more personal way --and find out what it means to live the life of a preacher. You get to enrich your faith as well.
DONATION
Remember to always donate your "first fruits"-not the last. Click on the "Donation" Box under the members menu - and you'll even see links to the nearest branches of the Banks where you can deposit.