READINGS for 2006-05-08
BENEFIT OF THE DOUBT
So when Peter went up to Jerusalem the circumcised believers confronted him, saying, ?You entered the house of uncircumcised people and ate with them.? ? Acts 11:2-3
My friend was sitting at a pew waiting for Mass to begin. Just as the Eucharistic celebration started, another friend slipped into the same pew. Friend A was sure that Friend B had seen her. So when the latter didn?t even say hi, resentment began to build up in Friend A. ?Look at this girl! She didn?t even bother to say hi,? she thought to herself.
When it was time to exchange the sign of peace, Friend B turned in Friend A?s direction. The former was startled to see Friend A and exclaimed, ?You were there all the this time and I didn?t even notice you!?
My friend later said that the experience taught her not to be quick to judge others. What she thought was a deliberate effort to snob her In our reading today, the Jews confronted Peter for associating with the uncircumcised. What they didn?t know was that the apostle had a vision from the Lord instructing him to go to these people.
We can never know all the facts of any given situation. That?s why the Lord tells us not to judge others. In most cases, giving other people the benefit of the doubt is the most Christian thing to do.Rissa S.
REFLECTION:
?We have judged our fellow men as sinners; if God should judge us like that, we would be in hell.? (Oswald Chambers)
Dear Lord, remind me that the measure with which I measure others, will be measured out to me.
1st READING
Acts 11:1-18
Peter affirms that the Gospel is to go to the Gentiles! That is, the salvation won for us by Jesus is the same for all men and women of all time. This may be obvious to us who can look back on 2000 years of history to this effect. However, it would have been an extremely radical change for anyone of Jewish heritage used to the idea that they, the Jews alone, were God?s Chosen People. Let us pray for the grace that we will live up to the broader understanding of this title.
1 Now the apostles and the brothers who were in Judea heard that the Gentiles too had accepted the word of God. 2 So when Peter went up to Jerusalem the circumcised believers confronted him, 3 saying, ?You entered the house of uncircumcised people and ate with them.? 4 Peter began and explained it to them step by step, saying, 5 ?I was at prayer in the city of Joppa when in a trance I had a vision, something resembling a large sheet coming down, lowered from the sky by its four corners, and it came to me. 6 Looking intently into it, I observed and saw the four-legged animals of the earth, the wild beasts, the reptiles, and the birds of the sky. 7 I also heard a voice say to me, ?Get up, Peter. Slaughter and eat.? 8 But I said, ?Certainly not, sir, because nothing profane or unclean has ever entered my mouth.? 9 But a second time a voice from heaven answered, ?What God has made clean, you are not to call profane.? 10 This happened three times, and then everything was drawn up again into the sky. 11 Just then three men appeared at the house where we were, who had been sent to me from Caesarea. 12 The Spirit told me to accompany them without discriminating. These six brothers also went with me, and we entered the man?s house. 13 He related to us how he had seen [the] angel standing in his house, saying, ?Send someone to Joppa and summon Simon, who is called Peter, 14 who will speak words to you by which you and all your household will be saved.? 15 As I began to speak, the Holy Spirit fell upon them as it had upon us at the beginning, 16 and I remembered the word of the Lord, how he had said, ?John baptized with water but you will be baptized with the holy Spirit.? 17 If then God gave them the same gift he gave to us when we came to believe in the Lord Jesus Christ, who was I to be able to hinder God?? 18 When they heard this, they stopped objecting and glorified God, saying, ?God has then granted life-giving repentance to the Gentiles too.?
P S A L M
Psalm 42:2-3; 43:3, 4
R: A thirst is my soul for the living God.
1 [2] As the hind longs for the running waters, so my soul longs for you, O God. 2 [3] Athirst is my soul for God, the living God. When shall I go and behold the face of God? 43: 3 Send forth your light and your fidelity; they shall lead me on and bring me to your holy mountain, to your dwelling-place. 4 Then will I go in to the altar of God, the God of my gladness and joy; then will I give you thanks upon the harp, O God, my God! (R)
G O S P E L
John 10:1-10
The dynamics of a flock of sheep on the move is quite interesting. Once one sheep has crossed a bridge, the flock will invariably follow without much trouble. Once the path has been blazed, the rest of the flock willingly follows the example of the leader. This is how it should be with Jesus and us. He is the Good Shepherd who leads His sheep by example. Let us pray for the grace to be willing followers that cause as little trouble to the shepherd as possible.
1 ?Amen, amen, I say to you, whoever does not enter a sheepfold through the gate but climbs over elsewhere is a thief and a robber. 2 But whoever enters through the gate is the shepherd of the sheep. 3 The gatekeeper opens it for him, and the sheep hear his voice, as he calls his own sheep by name and leads them out. 4 When he has driven out all his own, he walks ahead of them, and the sheep follow him, because they recognize his voice. 5 But they will not follow a stranger; they will run away from him, because they do not recognize the voice of strangers.? 6 Although Jesus used this figure of speech, they did not realize what he was trying to tell them. 7 So Jesus said again, ?Amen, amen, I say to you, I am the gate for the sheep. 8 All who came [before me] are thieves and robbers, but the sheep did not listen to them. 9 I am the gate. Whoever enters through me will be saved, and will come in and go out and find pasture. 10 A thief comes only to steal and slaughter and destroy; I came so that they might have life and have it more abundantly.?
my reflections
think: Let us pray for the grace to be willing followers that cause as little trouble to the shepherd as possible.
________________________________________________________
_________________________________________________________
God?s special verse/thought for me today________________
________________________________________________________

T O D A Y ? S BLESSING LIST
Thank You Lord for: ____________________________________
_______________________________________________________
READ THE BIBLE IN ONE YEAR Esther 4-5
THE STRANGER?S VOICE
The greatest distance is the distance between the heart and the mind. There are truths in our heads that we believe in and adhere to but there?s the poverty of our hearts: we haven?t experienced in the guts what we believe in our heads.
This is one of the dilemmas of the modern Christian. We know and we are taught that God speaks to us personally and yet we seldom have the experience to back it up. We have a head knowledge, and rightly so, but our hearts are famished. We need to have encountered God to be able to listen to him. Listening assumes that first He exists; that we meet Him and that He speaks to us. We need to have experienced that he is alive.
The shepherd knows his sheep and the sheep in turn knows the shepherd?s voice. This knowledge comes from encounter and this experience is unique to each one because God meets us as individuals. In our encounter with the Shepherd, we discover His character and once we know His character, we receive a revelation of His heart. We may not always hear God speak to us and direct us inwardly but we could always trust that He speaks to us constantly through His character, through His heart. You cannot always trust prophecies, words of knowledge and wisdom but you can always trust the character of the Shepherd? that He will provide for His sheep and go before them, protecting them. The shepherd?s heart reveals the heart of God for us. He does not always give us spiritual highs but we know that he gives us life. But we need to know that there?s also the stranger?the one who seeks to kill, to steal and to destroy. He scatters doubt and anxiety, and attacks our trust in the Shepherd?s character. Unless we hold firm and profess our trust in the character of the Shepherd, the stranger?s voice seems a sweet and life-giving alternative until we realize that it is but a siren song that accompanies us to the slaughterhouse. There?s no fool-proof way in listening to the Shepherd except to stay close to him. No other way, no other gate but through the Shepherd Himself. Bro. Noel C.
REFLECTION QUESTION:
List down the aspects of God?s character (e.g. provident, consoling, true, etc.) as you?ve experienced them in your life. Read them again, conscious of the personal experience attached to each aspect of God?s character and pray: ?I will trust in you alone.?
Let me hear Your voice, loving Shepherd. Draw me to your heart so I could feel your heartbeat. Do not let the enemy steal from me what I receive from You. I trust in You alone. Your goodness restores my soul.
St. Magdalene of Canossa, virgin, pray for us.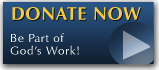 The FEAST is one of the happiest places on earth.

Click Here to find a Feast near you!
KERYGMA TV! is BACK
KERYGMA TV is on a new time slot and new channel Sundays 8 a.m. at IBC 13
Need Counseling? No Landline?
Now, you can use your mobile phone to call a friend for counseling at 09228407031. Or you may call our landlines 7266728, 7264709, 7259999 Mon-Fri 24-hrs, Sat 6am-5pm, Sun 6am-10am
BO BLOGS!
Go to Bo's Official Site and read his almost daily blog! Its not news, but thoughts and musings of Bo Sanchez. Get to know Bo in a more personal way --and find out what it means to live the life of a preacher. You get to enrich your faith as well.
DONATION
Remember to always donate your "first fruits"-not the last. Click on the "Donation" Box under the members menu - and you'll even see links to the nearest branches of the Banks where you can deposit.