READINGS for 2006-05-07
THE MASTER BUSINESS CONSULTANT
?I am the Good Shepherd. I will lay down my life for the Sheep? ? John 10:14, 15b
At a prayer meeting, I heard this businessman share how the Lord saved him from a potential business scam. He had been convinced by a potential business partner that a proposed venture was not only viable but was very attractive profit-wise. He was ready to make the investment plunge. As a good steward, he consulted the Lord. Through prayer, he was inspired to do a credit check. The credit bureau handed him a report and he heaved a sigh of relief because the potential business partner was a con-man, who had a number of pending cases of estafa.
This only affirm how the Good Shepherd uses His staff to steer his ?businessmen? sheep out of financial harm?s way. Rolly E.
REFLECTION:
God takes care of the businesses of those in His business.
May all businessmen look at their efforts as way to give You glory, Lord.
1st READING
Acts 4:8-12
Peter knows that the truth of the miracle of the healing of the lame man is that it was Jesus working through him. Ultimately, it all depends on the power of God and not little ole Peter. If it is dependent upon humanity alone then the mission of evangelization is dead. If it is precisely because the responsibility for conversion rests with God in the person of the Holy Spirit that we can have hope that it will be eventually accomplished. We are ministers of the power of God ? mere channels ? essential in one sense but only an assisting one. We are called to be instruments bringing the grace of God alive in the world.
8 Then Peter, filled with the holy Spirit, answered them, ?Leaders of the people and elders: 9 If we are being examined today about a good deed done to a cripple, namely, by what means he was saved, 10 then all of you and all the people of Israel should know that it was in the name of Jesus Christ the Nazorean whom you crucified, whom God raised from the dead; in his name this man stands before you healed. 11 He is ?the stone rejected by you, the builders, which has become the cornerstone.? 12 There is no salvation through anyone else, nor is there any other name under heaven given to the human race by which we are to be saved.?
P S A L M
Psalm 118:1, 8-9, 21-23, 26, 28, 29
R: The stone rejected by the builders has become the cornerstone.
1 Give thanks to the LORD, for he is good, for his mercy endures forever. 8 It is better to take refuge in the LORD than to trust in man. 9 It is better to take refuge in the LORD than to trust in princes. (R) 21 I will give thanks to you, for you have answered me and have been my savior. 22 The stone which the builders rejected has become the cornerstone. 23 By the LORD has this been done; it is wonderful in our eyes. (R) 26 Blessed is he who comes in the name of the LORD; we bless you from the house of the LORD. 28 I will give thanks to you, for you have answered me and have been my savior. 29 Give thanks to the LORD, for he is good; for his kindness endures forever. (R)
2nd READING
1 John 3:1-2
Reflect upon the truth that you are a child of God. What does this mean for you? What should this mean for you? How can you grow in this truth? This may be one of the most difficult aspects of salvation to accept ? namely that we are children of God, but it is absolutely necessary to the coherence of the Gospel message. Unless we are children of God now, how can we hope to become one with Him in the resurrection from the dead! If you think that today?s reality is difficult to handle, think about its consequences for the future ? eternal union with the Holy Trinity!
1 See what love the Father has bestowed on us that we may be called the children of God. Yet so we are. The reason the world does not know us is that it did not know him. 2 Beloved, we are God?s children now; what we shall be has not yet been revealed. We do know that when it is revealed we shall be like him, for we shall see him as he is.
G O S P E L
John 10:11-18
Jesus speaks to us of the heart of a shepherd for his sheep. A good shepherd freely chooses to give his life for his sheep. In terms of our faith this is absolutely true. Maybe a ?real shepherd? out amid the hills and among the wild animals will exhibit a little more prudence regarding his life, but the shepherd of the people of God, if he is a true shepherd, chooses freely to put the welfare of his flock ahead of his own. Obviously he will not forsake common sense, but there should always be an element of walking the extra mile with someone who needs extra care.
11 ?I am the good shepherd. A good shepherd lays down his life for the sheep. 12 A hired man, who is not a shepherd and whose sheep are not his own, sees a wolf coming and leaves the sheep and runs away, and the wolf catches and scatters them. 13 This is because he works for pay and has no concern for the sheep. 14 I am the good shepherd, and I know mine and mine know me, 15 just as the Father knows me and I know the Father; and I will lay down my life for the sheep. 16 I have other sheep that do not belong to this fold. These also I must lead, and they will hear my voice, and there will be one flock, one shepherd. 17 This is why the Father loves me, because I lay down my life in order to take it up again. 18 No one takes it from me, but I lay it down on my own. I have power to lay it down, and power to take it up again. This command I have received from my Father.?
my reflections
think: We are ministers of the power of God ? mere channels ? essential in one sense but only an assisting one.
________________________________________________________
_________________________________________________________
God?s special verse/thought for me today________________
________________________________________________________

T O D A Y ? S BLESSING LIST
Thank You Lord for: ____________________________________
_______________________________________________________
READ THE BIBLE IN ONE YEAR Esther A-3
SABBATH PAUSE
My weekly time with God
THANK YOU LIST
Things to be grateful for from the past week
________________________________________________________________
________________________________________________________________
_________________________________________________________________
SPECIAL NEEDS
Things to ask God for in the coming week
________________________________________________________________
_________________________________________________________________
________________________________________________________________
HIDDEN TREASURE
Most important word God told me this week
________________________________________________________________
_________________________________________________________________
_________________________________________________________________

GETTING TO KNOW THE SAINTS
Blessed Damien of Molokai
Priest and Leper (1840 - 1899)
?I make myself a leper with the lepers to gain all for Christ.?
Damien De Veuster, a young Belgian priest, had served nine years as a missioner in the Hawaiian Islands when he felt called to request a perilous assignment. He asked his superiors to be allowed to serve on the island of Molokai, the notorious leper colony.
Westerners had arrived in the Hawaiian Islands only late in the 18th century, finding a native population of about 300,000.Within a hundred years the ravages of disease had reduced this number to 50,000. Among many illnesses, the most dreaded scourge was leprosy. The first case appeared only in 1840, but within 30 years it had reached epidemic proportions. Helpless to control its spread and unable at that time to offer any remedy, the authorities responded in 1868 by establishing a leper settlement on the remote and inaccessible island of Molokai. By law, Hawaiians found to be suffering from the disease were snatched by force from their families and communities and sent to this island exile to perish.
Conditions on the island were horrific. Patients were literally dumped in the surf and left to make their way ashore, seek shelter in caves or squalid shacks, and cling to life as best they could, beyond the pale of any civil or moral law.
It was to this island that Father Damien was assigned. From the beginning he sought to instill in the members of his ?parish? a sense of self-worth and dignity. His first task was to restore dignity to death. Where previously the deceased were tossed into shallow graves to be consumed by pigs and dogs, he designed a clean and fenced-in cemetery and established a proper burial society. He constructed a church and worked alongside the people building clean new houses. Within several years of his arrival the island was utterly transformed; no longer a way-station to death, it had become a proud and joyful community. As part of his effort to uplift the self-esteem of his flock, Damien realized from the beginning that he must not shrink from contact with the people. Despite the horrid physical effects of the disease, he insisted on intimate contact with them. When he preached, he made a habit of referring to his flock not as ?my brothers and sisters,? but as ?we lepers.?
One day this reference assumed a new meaning, as Damien recognized in himself the unmistakable symptoms of the disease. Now he was truly one with the suffering of his people, literally confined, as they were, to the island of Molokai. Despite the advancing illness, which eventually ravaged his body, he redoubled his efforts, working tirelessly in his building projects and his pastoral responsibilities.
In his last years he suffered terrible bouts of loneliness, feeling keenly the lack of a religious community of support, and even the opportunity to receive absolution. On one occasion a visiting bishop refused to disembark from his ship. Damien rowed out to meet him and suffered the humiliation of shouting up his confession. Because of fear of contagion he was even forbidden to visit the mission headquarters of his order in Honolulu.
Damien died of leprosy on April 15, 1889. By that time his fame had spread widely throughout the world. He was beatified in 1995 by Pope John Paul II.
THE HOPE OF HEAVEN
?We are God?s children now. What we would become is not yet known.? But let me tell you, it?s going to be awesome! Oh, the hope of heaven. How many times have we really paused and thought about it?
Heaven could at times seem distant and unreal especially when temptation knocks at our door. Yet John is proclaiming something that we need to hear for today. Yes, it is a great privilege to be children of God. That in itself is unfathomable: that God who made heaven and earth would stoop down to sinful people and call them His family. But that is not where it all ends. If we really are children of God then our destiny is not here. Our destiny is to be where God is.
Everything around us tells us ? shouts at us ? that what matter is what?s at hand; that which we can touch and taste and feel. The world doesn?t know us. It doesn?t recognize us. It tries to claim us. The world we live in tries to make us forget and give us spiritual amnesia. Because if we forget the hope of heaven, there would be no reason why we couldn?t build temples for ourselves here. There would be no more reason why we could not do what we want, when we want it, the way we want it to be done.
If there is no hope of heaven, there?s no use being holy. There?s no use speaking of justice and love. There?s all the more reason for selfishness. If there is no heaven, there is no God. For heaven is where God is.
Our reading for today teaches us not to forget this truth: we are children of God ? our home is in God and wherever God is, heaven is there.
For now, we only have glimpses of what it means to be always in God with our whole being, but when the end comes, what we would experience defies logic and explanation. We would have our home in God. We would be known and loved fully, and nothing would be between God and us. We need to hear that not everything ends here ? not even in good things such as church services, prayer meetings and outreaches ? that our true end is in God regardless of what the world tries to tell us. ?Our home is in Your house, Lord.? Bro. Noel C.
REFLECTION QUESTION:
What are the things that you have anchored yourself in (family, community, dreams, job, etc.) here on earth that clouds your vision of heaven? Commit them to Jesus and ask him to put them in right perspective ? his perspective.
Lord, fix our eyes beyond the grasp of earthly things. Excite us with the joy of heaven so that we would not make our final home here but in You. Amen.
St. John of Beverley, bishop confessor, pray for us.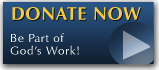 The FEAST is one of the happiest places on earth.

Click Here to find a Feast near you!
KERYGMA TV! is BACK
KERYGMA TV is on a new time slot and new channel Sundays 8 a.m. at IBC 13
Need Counseling? No Landline?
Now, you can use your mobile phone to call a friend for counseling at 09228407031. Or you may call our landlines 7266728, 7264709, 7259999 Mon-Fri 24-hrs, Sat 6am-5pm, Sun 6am-10am
BO BLOGS!
Go to Bo's Official Site and read his almost daily blog! Its not news, but thoughts and musings of Bo Sanchez. Get to know Bo in a more personal way --and find out what it means to live the life of a preacher. You get to enrich your faith as well.
DONATION
Remember to always donate your "first fruits"-not the last. Click on the "Donation" Box under the members menu - and you'll even see links to the nearest branches of the Banks where you can deposit.