READINGS for 2006-05-06
WHAT THE HEART HOLDS
?Master, to whom shall I go, you have the words of eternal life?? ? John 6:68
?I know everything!? I foolishly thought.
There was a point in my early service life that I was a Bible-quoter and a zealous ?servant? and was enjoying the awe of people.
I wasn?t even afraid of giving talks ? insensitive that I was talking ?over? people and wasn?t serving them.
It?s a good thing that God is a loving God and not a prosecution attorney. He gently chided and corrected me. As the years went by, He led me gradually thru the Scripture, into new revelations of His great love. And now, every time I have my Scripture reflection, I feel like beholding, the parted Red Sea, ?with the water like a wall to the right and to their left.? (Exodus 14:22) [Sorry for quoting again.] I am fully convinced that the more I learned about the Word of God, the more I realized that I am nothing. The ?extra? challenge is to reflect the Bible by the life that I live. It?s marvelous to know that what the head can?t contain, the heart can!
Hallelujah! Obet C.
REFLECTION:
Do I read, reflect and relive the Words of eternal life?
Jesus, Word made flesh, thru Your grace may I live out the eternal Word.
1st READING
Acts 9:31-42
The Book of the Acts of the Apostles is sometimes called, ?The Book of the Holy Spirit.? The summary statement we read at the beginning of today?s reading tells us as much. It is with the help of the Holy Spirit that the Church grew. We must never forget that the power of the Holy Spirit is absolutely necessary for anything we do in the service of the Gospel to be successful! The Holy Spirit is the life or animating strength of the People of God, the Church. Without the Holy Spirit we are as good as dead and buried!
31 The church throughout all Judea, Galilee, and Samaria was at peace. It was being built up and walked in the fear of the Lord, and with the consolation of the Holy Spirit it grew in numbers. 32 As Peter was passing through every region, he went down to the holy ones living in Lydda. 33 There he found a man named Aeneas, who had been confined to bed for eight years, for he was paralyzed. 34 Peter said to him, ?Aeneas, Jesus Christ heals you. Get up and make your bed.? He got up at once. 35 And all the inhabitants of Lydda and Sharon saw him, and they turned to the Lord. 36 Now in Joppa there was a disciple named Tabitha (which translated means Dorcas). She was completely occupied with good deeds and almsgiving. 37 Now during those days she fell sick and died, so after washing her, they laid [her] out in a room upstairs. 38 Since Lydda was near Joppa, the disciples, hearing that Peter was there, sent two men to him with the request, ?Please come to us without delay.? 39 So Peter got up and went with them. When he arrived, they took him to the room upstairs where all the widows came to him weeping and showing him the tunics and cloaks that Dorcas had made while she was with them. 40 Peter sent them all out and knelt down and prayed. Then he turned to her body and said, ?Tabitha, rise up.? She opened her eyes, saw Peter, and sat up. 41 He gave her his hand and raised her up, and when he had called the holy ones and the widows, he presented her alive. 42 This became known all over Joppa, and many came to believe in the Lord.
P S A L M
Psalm 116:12-13, 14-15, 16-17
R: How shall I make a return to the Lord for all the good he has done for me? 12 How shall I make a return to the LORD for all the good he has done for me? 13 The cup of salvation I will take up, and I will call upon the name of the LORD. (R) 14 My vows to the LORD I will pay in the presence of all his people. 15 Precious in the eyes of the LORD is the death of his faithful ones. (R) 16 O LORD, I am your servant; I am your servant, the son of your handmaid; you have loosed my bonds. 17 To you will I offer sacrifice of thanksgiving, and I will call upon the name of the LORD. (R)
G O S P E L
John 6:60-69
The words of Jesus to his disciples are not always easy to accept. Sometimes it is difficult for us to understand what God wants of us. Sometimes we need to be willing to accept what He says and trust that He knows best. We should never stop seeking to understand but there are times when our understanding will fail and we must move forward in faith! This is all a part of being a disciple of Jesus. No, it may not be easy, but it is infinitely better than the alternative of turning our backs on Jesus and leaving him!
60 Then many of his disciples who were listening said, ?This saying is hard; who can accept it?? 61 Since Jesus knew that his disciples were murmuring about this, he said to them, ?Does this shock you? 62 What if you were to see the Son of Man ascending to where he was before? 63 It is the spirit that gives life, while the flesh is of no avail. The words I have spoken to you are spirit and life. 64 But there are some of you who do not believe.? Jesus knew from the beginning the ones who would not believe and the one who would betray him. 65 And he said, ?For this reason I have told you that no one can come to me unless it is granted him by my Father.? 66 As a result of this, many [of] his disciples returned to their former way of life and no longer accompanied him. 67 Jesus then said to the Twelve, ?Do you also want to leave?? 68 Simon Peter answered him, ?Master, to whom shall we go? You have the words of eternal life. 69 We have come to believe and are convinced that you are the Holy One of God.?
my reflections
think: The words of Jesus to His disciples are not always easy to accept.
________________________________________________________
_________________________________________________________
God?s special verse/thought for me today________________
________________________________________________________

T O D A Y ? S BLESSING LIST
Thank You Lord for: ____________________________________
______________________________________________________
READ THE BIBLE IN ONE YEAR Judith 11-16
LIFE AT THE EDGE?

Christianity is, at its very heart, life at the edge. But even life at the edge doesn?t guarantee that you are living it fully. It could easily become too comfortable, too respectable, altogether, too common. Someone once said that it doesn?t matter that you are at the edge. What matters is what you do there. Jesus places this challenge to us today in the Gospel. ?Does this offend you?? is still a valid question for our age. In a culture wrought with inconsistencies, our lives as Christians are often lived compromisingly. Our faith life seldom, at closer scrutiny, resonates with our moral lives. Perhaps our moral lives are not outwardly sinful but maybe they are ?shady.?
Jesus calls for complete obedience. No compromise. You either swallow his whole message or you head for the door. Sure, it?s sometimes offensive to the sensibilities of the politically correct world that says our Christianity is okay as long as we don?t bring it to our beds, to our jobs, to our politics and to our choice of movies or music.
The bread of the Eucharist that we partake is truly the Body of Christ. And precisely because it is the Body of Christ that we come in communion with that there should be no division within our own bodies as well. There should be no division between our Christian lives with the lives we live with others.
This non-compromising and exciting life at the precipice is only possible if you have no back doors, if you have no one else to fall back to in your life. It is only possible if you are able to say with Peter and the other disciples: ?Lord to whom shall we go? You have the words of eternal life. We have come to know and believe that you are the Christ, the Holy One of God.? We have to decide whether we live for Jesus as Jesus intends or we don?t. True following of Jesus comes only by encountering him as our source and life. If we haven?t experienced this and are not able to profess it, there is no way our hearts would be fully captivated by Him. But if we have encountered Him and have allowed Him to speak to our lives, we would come to know and believe that His words are the only life. Bro. Noel C.
REFLECTION QUESTION:
Make a list of those ?shady? beliefs, actions in the past, relationships that you hold. Are you willing to place them under Jesus? scrutiny? What does Jesus have to say about them?
Lord, where could I go? You alone are the source of life. Strip away the compromises of my life. Let the decisions of my life and the actions of my heart profess for the world to see that I am Your follower. Let me not take any offense in You but make my heart teachable, docile and obedient. Amen.

St. Dominic Savio, confessor, pray for us.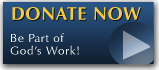 The FEAST is one of the happiest places on earth.

Click Here to find a Feast near you!
KERYGMA TV! is BACK
KERYGMA TV is on a new time slot and new channel Sundays 8 a.m. at IBC 13
Need Counseling? No Landline?
Now, you can use your mobile phone to call a friend for counseling at 09228407031. Or you may call our landlines 7266728, 7264709, 7259999 Mon-Fri 24-hrs, Sat 6am-5pm, Sun 6am-10am
BO BLOGS!
Go to Bo's Official Site and read his almost daily blog! Its not news, but thoughts and musings of Bo Sanchez. Get to know Bo in a more personal way --and find out what it means to live the life of a preacher. You get to enrich your faith as well.
DONATION
Remember to always donate your "first fruits"-not the last. Click on the "Donation" Box under the members menu - and you'll even see links to the nearest branches of the Banks where you can deposit.