READINGS for 2006-05-05
TO HUNGER AND THIRST FOR GOD
For three days he was not able to see, during that time he did not drink or eat anything. ? Acts 9:9
Six months after the Christian Life Program, I went to a retreat conducted by the Singles For Christ. Through my household head, I learned what fasting was and I cared nothing about it.
During my solitude, it occurred to me that I must fast in order for me to understand it. I went to the mess hall only to drink water and mingle with my fellow members as well. I did not tell anyone about my fasting. I still fixed myself so others won?t notice about my little sacrifice.
I literally snatched time for the Lord for our days were filled with activities. I found solace in the Adoration Room. There, I praised Him with a grumbling stomach. Still, my body felt strong and my heart burned for Him.
Three days passed and the retreat was over. I felt joy and serenity within because I learned that abandoning all the worldly cares for Jesus is the ultimate fasting of all. It will make your heart beat for Him alone. Rosann J.
REFLECTION:
When was the last time your heart hungered and thirsted for God?
Lord, fill me with the nourishment only you can give.
1st READING
Acts 9:1-20
Saul?s conversion marks a major turning point in the spread of the Gospel as he is both a Roman and Jewish and highly educated. If there was ever to be a man of influence to take up the cause of the fledgling Christian faith, here he is ? one of its greatest persecutors! That is, until he has encounter with Jesus on the way to Damascus. The conversion of Paul provides for the modern day secularist a model for discipleship. We must make a decision, as did Paul, regarding whether or not we are going to give ourselves to our faith. We cannot serve both the secular and Christian ideals!
1 Now Saul, still breathing murderous threats against the disciples of the Lord, went to the high priest 2 and asked him for letters to the synagogues in Damascus, that, if he should find any men or women who belonged to the Way, he might bring them back to Jerusalem in chains. 3 On his journey, as he was nearing Damascus, a light from the sky suddenly flashed around him. 4 He fell to the ground and heard a voice saying to him, ?Saul, Saul, why are you persecuting me?? 5 He said, ?Who are you, sir?? The reply came, ?I am Jesus, whom you are persecuting. 6 Now get up and go into the city and you will be told what you must do.? 7 The men who were traveling with him stood speechless, for they heard the voice but could see no one. 8 Saul got up from the ground, but when he opened his eyes he could see nothing; so they led him by the hand and brought him to Damascus. 9 For three days he was unable to see, and he neither ate nor drank. 10 There was a disciple in Damascus named Ananias, and the Lord said to him in a vision, ?Ananias.? He answered, ?Here I am, Lord.? 11 The Lord said to him, ?Get up and go to the street called Straight and ask at the house of Judas for a man from Tarsus named Saul. He is there praying, 12 and [in a vision] he has seen a man named Ananias come in and lay [his] hands on him, that he may regain his sight.? 13 But Ananias replied, ?Lord, I have heard from many sources about this man, what evil things he has done to your holy ones in Jerusalem. 14 And here he has authority from the chief priests to imprison all who call upon your name.? 15 But the Lord said to him, ?Go, for this man is a chosen instrument of mine to carry my name before Gentiles, kings, and Israelites, 16 and I will show him what he will have to suffer for my name.? 17 So Ananias went and entered the house; laying his hands on him, he said, ?Saul, my brother, the Lord has sent me, Jesus who appeared to you on the way by which you came, that you may regain your sight and be filled with the holy Spirit.? 18 Immediately things like scales fell from his eyes and he regained his sight. He got up and was baptized, 19 and when he had eaten, he recovered his strength. He stayed some days with the disciples in Damascus, 20 and he began at once to proclaim Jesus in the synagogues, that He is the Son of God.

P S A L M
Psalm 117:1, 2
R: Go out to all the world and tell the Good News.
1 Praise the LORD, all you nations; glorify him, all you peoples! (R) 2 For steadfast is his kindness toward us, and the fidelity of the LORD endures forever. (R)
G O S P E L
John 6:52-59
Jesus is obviously for real. He tells His disciples over and over again that they, and consequently we, must, ?eat His Body and drink His Blood? if they want to have life within them. Jesus is obviously not speaking in allegorical or metaphorical terms. He is serious about this. When we couple this teaching with the accounts of the Last Supper, we have the beginnings of the understanding of the Eucharist as a foretaste for us of the heavenly banquet. Through the Eucharist Jesus is like a mother providing milk or food for a child. In the Eucharist we remember and celebrate the sacrifice of Jesus on the cross who then becomes for us food for eternal life.
52 The Jews quarreled among themselves, saying, ?How can this man give us [his] flesh to eat?? 53 Jesus said to them, ?Amen, amen, I say to you, unless you eat the flesh of the Son of Man and drink his blood, you do not have life within you. 54 Whoever eats my flesh and drinks my blood has eternal life, and I will raise him on the last day. 55 For my flesh is true food, and my blood is true drink. 56 Whoever eats my flesh and drinks my blood remains in me and I in him. 57 Just as the living Father sent me and I have life because of the Father, so also the one who feeds on me will have life because of me. 58 This is the bread that came down from heaven. Unlike your ancestors who ate and still died, whoever eats this bread will live forever.? 59 These things he said while teaching in the synagogue in Capernaum.
my reflections
think: We must make a decision, as did Paul, regarding whether or not we are going to give ourselves to our faith.
________________________________________________________
_________________________________________________________
God?s special verse/thought for me today________________
________________________________________________________

T O D A Y ? S BLESSING LIST
Thank You Lord for: ____________________________________
_______________________________________________________
READ THE BIBLE IN ONE YEAR Judith 7-10
ABIDING
In the Gospel today, John uses the word ?abiding? and equates it to eating Jesus? flesh and drinking his blood. All throughout John?s Gospel we continually hear this word: abide. Some versions translate this word as ?remain.? When Jesus speaks of abiding, especially through the concept of the Eucharist, he speaks to us of presence. Jesus is definitely speaking of a different ?eating and drinking.? It is the ?eating and drinking? of the one who abides in his presence.
To abide in Jesus is to consciously acknowledge His workings and His presence in our lives. This is what we mean when we practice the Presence of God. It is looking through our situation and asking: ?Lord, where are you?? It is listening for His insight, His command and His healing word.
We could go through life and practice the presence of self rather than the presence of God. We partake of the bread of self-pity and introspection rather than the Word of God for our lives.
Just stop for a while and observe the thoughts that fill your mind and the thought processes that go on in there. You could observe that our minds are prone to wander off in lust, vanity, pride, anger and the list goes on. At closer scrutiny, we could see the deceit and deviousness that goes on and on. We could observe that some of our mental boundaries have been broken, otherwise how could you justify a person professing himself as a Christian and then rationalize his or her sinful behavior? Our minds are not always fixed on Jesus and thus our hearts aren?t as well. To abide in Jesus means that there are no places where Jesus is not Lord, where the standards of the Word of God is not upheld. To have life is to allow Jesus to reign in our whole lives especially our minds and hearts. ?Abiding? also means ?enduring? or ?constant.? There is no instant once-and-for-all fix when it comes with God. To abide is to endure and to be constantly in the presence of God whatever situation you are in. In abiding with Jesus, He promises to abide with us. Now, that?s the consolation. Bro. Noel C.
REFLECTION QUESTION:
Examine your consciousness at the end of the day. What are the thoughts and emotions that rose in your heart that are incompatible with who you are in God? Submit them in prayer to the presence of the Spirit.
Renew my mind. Restore my heart. Let no single word or thought arise that is not under Your scrutiny. Let there be no desire that compels me that is hidden away from Your presence. Jesus, let me abide in You. Let me partake of Your presence. For always.
St. Angelo, martyr, pray for us.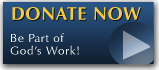 The FEAST is one of the happiest places on earth.

Click Here to find a Feast near you!
KERYGMA TV! is BACK
KERYGMA TV is on a new time slot and new channel Sundays 8 a.m. at IBC 13
Need Counseling? No Landline?
Now, you can use your mobile phone to call a friend for counseling at 09228407031. Or you may call our landlines 7266728, 7264709, 7259999 Mon-Fri 24-hrs, Sat 6am-5pm, Sun 6am-10am
BO BLOGS!
Go to Bo's Official Site and read his almost daily blog! Its not news, but thoughts and musings of Bo Sanchez. Get to know Bo in a more personal way --and find out what it means to live the life of a preacher. You get to enrich your faith as well.
DONATION
Remember to always donate your "first fruits"-not the last. Click on the "Donation" Box under the members menu - and you'll even see links to the nearest branches of the Banks where you can deposit.