READINGS for 2006-05-04
TAKE THIS BREAD
?I am the living bread ? and the bread that I will give is my flesh...? ? John 6:51
In 700 A.D., in the little church of St. Legontian, a Basilian monk was celebrating mass, and he saw the Bread changed into Flesh and the wine into Blood.
Yet this priest, though learned in the sciences of the world, was ignorant in the ways of God. He doubted about Jesus? Real Presence in the Eucharist.
Various ecclesiastical investigations were conducted from 1574 to 1981. The research yielded the following results:
The Flesh is real flesh. The Blood is real blood.

The Flesh and the Blood are human.

The Flesh is from a human heart.

The Flesh and the Blood have the same blood type: AB

The proteins in the blood are in the same proportions as those found in normal fresh blood.

There is no trace of any material or agent used for preservation of flesh or blood
This Eucharistic Miracle in Lanciano, Italy prove Jesus? presence in the Eucharist.
Jesus was not joking. Judith C.
REFLECTION:
How can we make Jesus flesh and blood to those around us?
Lord Jesus, teach us to be you body and blood to those you have entrusted to our care.
1st READING
Acts 8:26-40
Availability is a tremendous asset when it comes to being able to share the Gospel with others. Philip had made himself available to the Holy Spirit and the Holy Spirit transported him from one place to another to share the Gospel with another group of peoples. Let us try to free up some time in our busy schedules and make it available to God for him to do with it as He wills. Maybe He will ask us to visit the sick in hospital, or the orphans or street children and give them hope through the love and care we can share with them once a week or whatever it is God asks us to do.
26 Then the angel of the Lord spoke to Philip, ?Get up and head south on the road that goes down from Jerusalem to Gaza, the desert route.? 27 So he got up and set out. Now there was an Ethiopian eunuch, a court official of the Candace, that is, the queen of the Ethiopians, in charge of her entire treasury, who had come to Jerusalem to worship, 28 and was returning home. Seated in his chariot, he was reading the prophet Isaiah. 29 The Spirit said to Philip, ?Go and join up with that chariot.? 30 Philip ran up and heard him reading Isaiah the prophet and said, ?Do you understand what you are reading?? 31 He replied, ?How can I, unless someone instructs me?? So he invited Philip to get in and sit with him. 32 This was the scripture passage he was reading: ?Like a sheep he was led to the slaughter, and as a lamb before its shearer is silent, so he opened not his mouth. 33 In [his] humiliation justice was denied him. Who will tell of his posterity? For his life is taken from the earth.? 34 Then the eunuch said to Philip in reply, ?I beg you, about whom is the prophet saying this? About himself, or about someone else?? 35 Then Philip opened his mouth and, beginning with this scripture passage, he proclaimed Jesus to him. 36 As they traveled along the road they came to some water, and the eunuch said, ?Look, there is water. What is to prevent my being baptized?? [37] 37 38 Then he ordered the chariot to stop, and Philip and the eunuch both went down into the water, and he baptized him. 39 When they came out of the water, the Spirit of the Lord snatched Philip away, and the eunuch saw him no more, but continued on his way rejoicing. 40 Philip came to Azotus, and went about proclaiming the good news to all the towns until he reached Caesarea.
P S A L M
Psalm 66:8-9, 16-17, 20
R: Let all the earth cry out to God with joy.
8 Bless our God, you peoples, loudly sound his praise; 9 he has given life to our souls, and has not let our feet slip. (R) 16 Hear now, all you who fear God, while I declare what he has done for me. 17 When I appealed to him in words, praise was on the tip of my tongue. (R) 20 Blessed be God who refused me not my prayer or his kindness! (R)
G O S P E L
John 6:44-51
It is the Father that draws us to Jesus and then Jesus reintroduces us to the Father through the gift of salvation. This is a dynamic fundamental to the process of salvation. We are the instruments by which the Father draws His people to Jesus so that they can be saved. We have an enormous responsibility to make ourselves available for this work in order that the Gospel may be proclaimed to the ends of the earth. If we who are saved are unwilling to be the instruments of salvation for others, how will the Gospel go forth? Someone shared it with you, now it is your turn to share it with someone else!
44 No one can come to me unless the Father who sent me draw him, and I will raise him on the last day. 45 It is written in the prophets: ?They shall all be taught by God.? Everyone who listens to my Father and learns from him comes to me. 46 Not that anyone has seen the Father except the one who is from God; he has seen the Father. 47 Amen, amen, I say to you, whoever believes has eternal life. 48 I am the bread of life. 49 Your ancestors ate the manna in the desert, but they died; 50 this is the bread that comes down from heaven so that one may eat it and not die. 51 I am the living bread that came down from heaven; whoever eats this bread will live forever; and the bread that I will give is my flesh for the life of the world.?
my reflections
think: Let us try to free up some time in our busy schedules and make it available to God for Him to do with it as He wills.
________________________________________________________
________________________________________________________
God?s special verse/thought for me today________________
________________________________________________________

T O D A Y ? S BLESSING LIST
Thank You Lord for: ____________________________________
______________________________________________________
READ THE BIBLE IN ONE YEAR Judith 1-6
ENDING PREJUDICE
Philip. He?s a deacon who came to preach and heal in Samaria as a result of the persecution of Christians by Saul of Tarsus. At closer look, something must have happened in Philip?s heart through his experience of the Spirit. It?s got something to do with how the Spirit conquered the prejudice in Philip?s heart. All of us have this prejudice running deep within and it catches us unaware in our unguarded moments.
The Acts of the Apostles didn?t account for Philip?s inner transformation but we could surmise it from what we know of the culture of that time. You must realize that Philip was a devout Jew and to enter a Samaritan town was unthinkable and morally reprehensible. But Philip?s heart had been opened to see that there was no partiality in God and that the message of salvation that he carried was needed by those different than He was.
His docility to the Spirit was given to us in a glimpse from the story of his meeting with the Ethiopian eunuch. The eunuch was black, castrated (a curse for most men) and a Gentile. But Philip saw beyond the man. He heard the eunuch reading the messianic prophecy of Isaiah. Philip knew that before him was not an Ethiopian eunuch but one who was seeking God. His obedience brought home a soul that day. Philip was a prophetic voice at that moment because a long time before that experience, he had allowed the Spirit of God to strip him of prejudice and to invite him into the heart of God. Having been brought to the heart of God, Philip touched the people in God?s heart and he was given God?s own vision. The reading challenges us to cast our prejudices, to enter into God?s own heart and discover the people in God?s heart. Then, we could be a voice that is convincing, prophetic and loving to that stranger who before we might have written off as hopeless. It is easier to see the prejudice in others but harder to confront our own hearts. We need the voice of the Spirit to bring us to the realization that no one is beyond grace and that the very nature of grace is encompassing. More than that, we must know that we too are as much beneficiaries of grace as the other is. Bro. Noel C.
REFLECTION QUESTION:
Is there a person or group you are prejudiced against? Talk to them today and listen to their story. Find God?s presence in the encounter.
Spirit of truth, pierce my heart and expose the prejudice, the pride by which I place my self above others. Convict me, Spirit of the truth, that no one is beyond grace and that I am in as much need of your grace as the other person. Transform my heart today.
St. Florian, martyr, pray for us.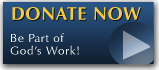 The FEAST is one of the happiest places on earth.

Click Here to find a Feast near you!
KERYGMA TV! is BACK
KERYGMA TV is on a new time slot and new channel Sundays 8 a.m. at IBC 13
Need Counseling? No Landline?
Now, you can use your mobile phone to call a friend for counseling at 09228407031. Or you may call our landlines 7266728, 7264709, 7259999 Mon-Fri 24-hrs, Sat 6am-5pm, Sun 6am-10am
BO BLOGS!
Go to Bo's Official Site and read his almost daily blog! Its not news, but thoughts and musings of Bo Sanchez. Get to know Bo in a more personal way --and find out what it means to live the life of a preacher. You get to enrich your faith as well.
DONATION
Remember to always donate your "first fruits"-not the last. Click on the "Donation" Box under the members menu - and you'll even see links to the nearest branches of the Banks where you can deposit.