READINGS for 2006-05-03
Feast of Sts. Philip and James, Apostles
IN JESUS NAME
?If you ask anything of me in my name, I will do it.? ? John 14: 14
I needed Php5,000 badly that day. I could produce the amount but not in a day?s time.
In times like these I close my eyes and claim, ?IN JESUS NAME??
Then a text message comes in. ?Hi! You have a check here of Php5,000.00. Do you want it deposited now to your account??
Believe me. These incidents happen to me so regularly that it?s becoming a habit. And I know it is from Him because it comes just in time, with the exact need, and because I asked for it ?IN HIS NAME?.
Of course, I know that I have to do my part ? work hard, save, stay healthy?
Of course, I also experienced ?unanswered prayers? even if I asked ?In His Name?. After all He calls the shots! And He ain?t my genie!
Still, I continue to ask and I continue to receive and somehow it defines our relationship. He is GOD. He provides. I am His child. I hang on to His goodness and mercy.
A doctor once told me I might not be around anymore for the 1st birthday of my son. I ?was? a candidate for cancer? Now my son is turning 10... and I?m still here!
IN JESUS? NAME, ask! Alvin B.
REFLECTION:
When you ask IN HIS NAME do you believe that He can and will grant it?
O God, I lift up today my special petition (say it) and I BELIEVE, IN JESUS NAME, BY YOUR WILL, IT SHALL BE GRANTED!

1st READING
1 Corinthians 15:1-8
The apostles lived privileged lives in that they had such close contact with Jesus. However, such a privilege brings with it a corresponding responsibility! This is always the case. The greater the privilege, the greater will be the responsibility attached to it. This is true whether we are speaking of secular things such as wealth and political power or spiritual realities such as the Gospel. Each of us has been privileged to have been touched by the Gospel. This means we all have a responsibility to share the Gospel with others.
1 Now I am reminding you, brothers, of the gospel I preached to you, which you indeed received and in which you also stand. 2 Through it you are also being saved, if you hold fast to the word I preached to you, unless you believed in vain. 3 For I handed on to you as of first importance what I also received: that Christ died for our sins in accordance with the scriptures; 4 that he was buried; that he was raised on the third day in accordance with the scriptures; 5 that he appeared to Kephas, then to the Twelve. 6 After that, he appeared to more than five hundred brothers at once, most of whom are still living, though some have fallen asleep. 7 After that he appeared to James, then to all the apostles. 8 Last of all, as to one born abnormally, he appeared to me.
P S A L M
Psalm 19:2-3, 4-5
R: Their message goes out through all the earth.
1 [2] The heavens declare the glory of God, and the firmament proclaims his handiwork. 2 [3] Day pours out the word to day, and night to night imparts knowledge. (R) 3 [4] Not a word nor a discourse whose voice is not heard; 4 [5] through all the earth their voice resounds, and to the ends of the world, their message. (R)
G O S P E L
John 14:6-14
?Show us the way to the Father.? I am sure that these words of Philip are exactly what Jesus wants to hear. They indicate a desire to want to be with the Father. This is the final end of mankind and thus it should be the desire and prayer of all of our hearts. The way to the Father is through Jesus. At times it may not be easy to follow, but it is always open to us if we are willing to follow Jesus wherever He leads us. Let us pray for a greater desire to see the Father so that whatever obstacles arise in our path, they will fail to obstruct us from reaching the end of our journey.
6 Jesus said to him, ?I am the way and the truth and the life. No one comes to the Father except through me. 7 If you know me, then you will also know my Father. From now on you do know him and have seen him.? 8 Philip said to him, ?Master, show us the Father, and that will be enough for us.? 9 Jesus said to him, ?Have I been with you for so long a time and you still do not know me, Philip? Whoever has seen me has seen the Father. How can you say, ?Show us the Father?? 10 Do you not believe that I am in the Father and the Father is in me? The words that I speak to you I do not speak on my own. The Father who dwells in me is doing his works. 11 Believe me that I am in the Father and the Father is in me, or else, believe because of the works themselves. 12 Amen, amen, I say to you, whoever believes in me will do the works that I do, and will do greater ones than these, because I am going to the Father. 13 And whatever you ask in my name, I will do, so that the Father may be glorified in the Son. 14 If you ask anything of me in my name, I will do it.?
my reflections
think: The greater the privilege, the greater will be the responsibility attached to it.
________________________________________________________
_________________________________________________________
God?s special verse/thought for me today________________
_________________________________________________________

T O D A Y ? S BLESSING LIST
Thank You Lord for: ____________________________________
_______________________________________________________
READ THE BIBLE IN ONE YEAR TOBIT 9-14
THE FATHER?S HEART
?Show us the Father.? You could almost perceive the expectancy and curiosity of Philip. Philip, being one of the Twelve, undoubtedly heard Jesus often refer to the ?Father.? And he perceived that the relationship that exists between Jesus and the Father is something to be desired. But he knows that he needs to have a revelation of the Father to be able to enter into such a relationship. Jesus didn?t rebuke Philip because he asked for that revelation. He rebuked him because he didn?t perceive that the revelation and that relationship were right before him in the flesh and blood person of Jesus. Jesus is the revelation of the Father, the expression of God?s love. He tells us that there?s a humanity to God; that the love of God now beats in a human heart ? in his heart. The uniqueness of Jesus did not lie in his preaching skills nor in his miraculous working. It lay in his unique relationship with the Father. He is calling us to share in that same intimacy, that same transparency, that same intensity of relationship. When we call God our Father, we are proclaiming something unheard of and awesome: that the very Force who created the universe and who is the Genius behind it would move heaven and earth to come to me and listen to me! It means that there is no room for insecurity for one who knows that he or she is the Father?s child. It means there?s no room for fear. Much more, proclaiming God as our Father is an invitation for us to allow His love to beat in our hearts for others. He invites us to be the Father?s love, the Father?s expression and revelation in the circles we move in. It is a call to be like Jesus. To be a Father?s child necessitates that we have the Father?s character and heart. It means we have to be holy as the Father is holy. It means when we pray ?Our Father,? we are calling upon someone familiar, someone who is not distant but is relevant. We are calling upon someone who has something to say to us. To be a Father?s child is to sit and to listen to the Father?s voice and to speak out what the Father has to say. ?Show us the Father? really means ?show us that Christianity is about relationship with the Father. That being a Father?s child means acting and loving as the Father would and, most of all, being secure in the Father?s love.? Bro. Noel C.
REFLECTION QUESTION:
Allow the Lord to show you one person who needs to experience the Father?s love today. Do something to serve him or her that will show the Father?s care.
Father, reveal Yourself to me. Let the love that burns in Your heart sear and burn in my heart as well. Father, let my life be a revelation of You.
Sts. Philip and James, apostle and martyr, pray for us.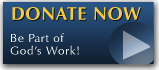 The FEAST is one of the happiest places on earth.

Click Here to find a Feast near you!
KERYGMA TV! is BACK
KERYGMA TV is on a new time slot and new channel Sundays 8 a.m. at IBC 13
Need Counseling? No Landline?
Now, you can use your mobile phone to call a friend for counseling at 09228407031. Or you may call our landlines 7266728, 7264709, 7259999 Mon-Fri 24-hrs, Sat 6am-5pm, Sun 6am-10am
BO BLOGS!
Go to Bo's Official Site and read his almost daily blog! Its not news, but thoughts and musings of Bo Sanchez. Get to know Bo in a more personal way --and find out what it means to live the life of a preacher. You get to enrich your faith as well.
DONATION
Remember to always donate your "first fruits"-not the last. Click on the "Donation" Box under the members menu - and you'll even see links to the nearest branches of the Banks where you can deposit.