READINGS for 2006-05-02
A CHURCH TESTED
?This was the beginning of a great persecution against the Church in Jerusalem.? ? Acts 8:1
I am sure this story is shared by many.
Twice in a row, within a span of four years, our parish experienced a crisis.
It was a sad thing to see our parish divided for a while: two groups, pro and against our parish priest.
It hurt to see a cycle of violence between the two camps (even if only verbally and emotionally), of accusation and of defense, of betrayal and of trust. The innocent parishioners suffered as well. They asked questions, expressed doubts. But the most painful incident was when our parish priest and his assistant/ guest priests literally shook off the dust from their shoes after concelebrating one Mass and said goodbye to the parish.
Many cried. I, too, cried ? because I felt God was cursing us through that ritual.
Until, through our Bishop?s intervention, God?s wisdom dawned on the opposing parties, and forgiveness flowed from their hearts. Everyone had been hurt in the process. It no longer mattered who was right or wrong (that was the Bishop?s concern) ? what mattered was that the parties admitted to having hurt one another.
I?m sure this story isn?t the end of it. In a different parish, in a different time, the story will repeat itself. For unless tested, the Church does not become strong. TessVA.
REFLECTION:
Have you been tested?
Lord, do not allow us to buckle down amidst persecutions and trials, either from within or from without.

1st READING
Acts 7:51- 8:1
It is highly probable that the persecution in Jerusalem that scattered so many of the believers was instrumental in the initial spread of the Gospel, both within Israel and throughout the Roman Empire. There were many Jewish communities scattered through the empire as a result of similar persecutions of the Jews during Greek times. As Christians arrived in these Jewish communities throughout the Roman Empire, with the help of the Greek Old Testament (Septuagint, written sometime before Christ) they would have been able to preach the Christian Gospel relatively easily.
51 ?You stiff-necked people, uncircumcised in heart and ears, you always oppose the holy Spirit; you are just like your ancestors. 52 Which of the prophets did your ancestors not persecute? They put to death those who foretold the coming of the righteous one, whose betrayers and murderers you have now become. 53 You received the law as transmitted by angels, but you did not observe it.? 54 When they heard this, they were infuriated, and they ground their teeth at him. 55 But he, filled with the holy Spirit, looked up intently to heaven and saw the glory of God and Jesus standing at the right hand of God, 56 and he said, ?Behold, I see the heavens opened and the Son of Man standing at the right hand of God.? 57 But they cried out in a loud voice, covered their ears, and rushed upon him together. 58 They threw him out of the city, and began to stone him. The witnesses laid down their cloaks at the feet of a young man named Saul. 59 As they were stoning Stephen, he called out, ?Lord Jesus, receive my spirit.? 60 Then he fell to his knees and cried out in a loud voice, ?Lord, do not hold this sin against them? and when he said this, he fell asleep. 8: 1 Now Saul was consenting to his execution.
P S A L M
Psalm 31:3-4, 6-8, 17and 21
R: Into your hands, O Lord, I commend my spirit.
2 [3] Be my rock of refuge, a stronghold to give me safety. 3 [4] You are my rock and my fortress; for your name?s sake you will lead and guide me. (R) 5 [6] Into your hands I commend my spirit; you will redeem me, O LORD, O faithful God. 6 [7] My trust is in the LORD. 7 [8] I will rejoice and be glad of your mercy. 16 [17] Let your face shine upon your servant; save me in your kindness. 20 [21] You hide them in the shelter of your presence from the plottings of men. (R)
G O S P E L
John 6:30-35
With Jesus comes the fulfillment of all of the Old Testament promises and images. Everything that God did with the Jews He does again through Jesus, but in a final and complete way. With Moses, God fed the Israelites as they were traveling to the Promised Land with a food that was perishable. In our journey to the Promised Land of heaven (eternal life) we are fed with the Body and Blood of Jesus. Jesus is the Bread of Life. This bread will never perish and will only serve to strengthen us more and more each time we receive Him in Holy Communion.
30 So they said to him, ?What sign can you do, that we may see and believe in you? What can you do? 31 Our ancestors ate manna in the desert, as it is written: ?He gave them bread from heaven to eat.?? 32 So Jesus said to them, ?Amen, amen, I say to you, it was not Moses who gave the bread from heaven; my Father gives you the true bread from heaven. 33 For the bread of God is that which comes down from heaven and gives life to the world.? 34 So they said to him, ?Sir, give us this bread always.? 35 Jesus said to them, ?I am the bread of life; whoever comes to me will never hunger, and whoever believes in me will never thirst.?
my reflections
think: Jesus is the bread of Life.
________________________________________________________
_________________________________________________________
God?s special verse/thought for me today________________
_________________________________________________________

T O D A Y ? S BLESSING LIST
Thank You Lord for: ____________________________________
_______________________________________________________
READ THE BIBLE IN ONE YEAR TOBIT 5-8
BREAD FOR OUR CRAVING
It must have been confusing to hear Jesus say: ?I am the Bread of Life.? It is understandable that the listeners asked: ?What is this man getting into? Surely, someone?s got to have a clue to what he?s saying.? But Jesus tapped something in them. He tapped a memory that was intertwined in the very fiber of Judaic history. Didn?t we hear them say, ?What sign will you yourself do to make us believe in you? Our fathers ate manna in the desert.? To appreciate their question, we need to realize that the Jews were alluding to the miracle of the desert where God sent a liberator in the person of Moses. Through Moses? intercession, God sent bread from heaven and to memorialize that event, they kept some of the manna and placed them before the Ark of the Covenant. Now, here was Jesus miraculously feeding them just like Moses did. They were under Roman oppression and they saw in Jesus a political messiah who would satisfy their poverty. After all, didn?t Moses free them from Egypt? Surely, Jesus was their new Moses! Fair enough expectations if you ask me, but when Jesus demurred, they started to question Him and press Him on. When He said He?s the Bread of Life, they started to query His sanity. Jesus saw through them. He saw their hunger for freedom that?s why He tapped the memory of Moses. But the hunger that Jesus saw was not one that they were willing to admit. They were willing to admit that they needed their physical bread and the bread of freedom from Roman occupation but they wouldn?t admit that they needed the Bread of Life ? the bread of liberation from sin and the death it brings. They had their expectations but their expectations of Jesus were not high enough. No wonder they didn?t have a clue. Our hearts may be similar to that of the people of Jesus? time. Sure, we may believe that God would provide our needs, take care of us, even do some miracles for us once in a while. But deep down we doubt that God could truly make us holy, could truly make our life like his, could truly be bread for the incessant hunger that expresses itself in broken relationships, in our addictions, in our depression, in our wounds and in our life of sin. ?I am the Bread of Life.? He?s waiting for us to partake of Him. Bro. Noel C.
REFLECTION QUESTION:
Is there an area or situation in your life that you already threw into the ?too hard basket?? Honestly talk to Jesus about it in your prayer time.
Bread from Heaven, Jesus it is You. I want to partake of the life that You offer ? that abundant life ? Your very life. Let me look beyond what I think You could manage and look to your nailscarred hand that would provide for me much more than I can hope for or imagine. Amen.
St. Athanasius, bishop confessor, father and doctor of the church, pray for us.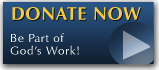 The FEAST is one of the happiest places on earth.

Click Here to find a Feast near you!
KERYGMA TV! is BACK
KERYGMA TV is on a new time slot and new channel Sundays 8 a.m. at IBC 13
Need Counseling? No Landline?
Now, you can use your mobile phone to call a friend for counseling at 09228407031. Or you may call our landlines 7266728, 7264709, 7259999 Mon-Fri 24-hrs, Sat 6am-5pm, Sun 6am-10am
BO BLOGS!
Go to Bo's Official Site and read his almost daily blog! Its not news, but thoughts and musings of Bo Sanchez. Get to know Bo in a more personal way --and find out what it means to live the life of a preacher. You get to enrich your faith as well.
DONATION
Remember to always donate your "first fruits"-not the last. Click on the "Donation" Box under the members menu - and you'll even see links to the nearest branches of the Banks where you can deposit.