READINGS for 2006-04-30
JESUS, THE VICTIM, THE ADVOCATE
...the expiation for our sins -- 1 John 2: 1-5
?Don?t blame me!? I remember saying this statement directly or indirectly as a child, as a rebel teen-ager or even as a manager in a big multi-national company. My actions resound this statement so that my inadequacies and defects are hidden. Somehow amidst all my mistakes and sins, I am obsessed in looking good in front of my peers, my God and myself.
?I take responsibility?? Sounds so appealing, so good, so servant-like but sometimes so hypocritical? This is the best script to make people get off my back. Ironic isn?t it?
Whatever my words?Many times it is about me.
At Calvary, Jesus makes a silent statement??Blame it on me, I take responsibility? and backs it up with? ?I take his punishment.?
At God?s right hand, He pleads before the Father??Forgive him?Bless him?.I took the punishment.?
Wherever He is, whatever He does?it is about you and me. Ariel D.
REFLECTION:
To Him it?s always about you and me. But should it always be about ?me? where we are concerned?
Teach me to look beyond myself and instead see the other people You care equally about.
1st READING
Acts 3:13-15.17-19
Peter is adamant that one of the necessary responses to the Gospel proclamation if we want to be saved is that we repent of our sins. In our secular world there is a diminishing sense of sin despite the apparent realities of evil and suffering that attest to its healthy existence. We must be careful that we do not allow ourselves to be deceived into thinking that we are not sinners or that our sins are not really much to worry about. The truth is that our sins have the ability to deny us eternal life. This is not something that we should ever wish upon anybody, but to deny the possibility is to walk a false and very dangerous path in life.
13 The God of Abraham, [the God] of Isaac, and [the God] of Jacob, the God of our ancestors, has glorified his servant Jesus whom you handed over and denied in Pilate?s presence, when he had decided to release him. 14 You denied the Holy and Righteous One and asked that a murderer be released to you. 15 The author of life you put to death, but God raised him from the dead; of this we are witnesses. 17 Now I know, brothers, that you acted out of ignorance, just as your leaders did; 18 but God has thus brought to fulfillment what he had announced beforehand through the mouth of all the prophets, that his Messiah would suffer. 19 Repent, therefore, and be converted, that your sins may be wiped away.
P S A L M
Psalm 4:2, 4, 7-8, 9
R: Lord, let your face shine on us.
1 [2] When I call, answer me, O my just God, you who relieve me when I am in distress; have pity on me, and hear my prayer! (R) 3 [4] Know that the LORD does wonders for his faithful one; the LORD will hear me when I call upon him. (R) 6 [7] O LORD, let the light of your countenance shine upon us! 7 [8] You put gladness into my heart. (R) 8 [9] As soon as I lie down, I fall peacefully asleep, for you alone, O LORD, bring security to my dwelling. (R)
2nd READING
1 John 2:1-5
John is addressing a problem of sin in the life of one of the Early Church communities. It is a message that is probably just as relevant today in our own communities as it was then. In fact, it seems that sin continues to plague our lives in a relatively unfettered way despite the fact that we have been given victory over it through the death and resurrection of Jesus. Let us never fail to address any sins in our own lives, and if we are leaders in our faith communities, in the corporate life of our groups as well.
1 My children, I am writing this to you so that you may not commit sin. But if anyone does sin, we have an Advocate with the Father, Jesus Christ the righteous one. 2 He is expiation for our sins, and not for our sins only but for those of the whole world. 3 The way we may be sure that we know him is to keep his commandments. 4 Whoever says, ?I know him,? but does not keep his commandments is a liar, and the truth is not in him. 5 But whoever keeps his word, the love of God is truly perfected in him.
G O S P E L
Luke 24:35-48
We should pray every day that the Lord will open our minds to the Scriptures. The Scriptures are one of the primary sources of our formation. It is to them we should turn daily to discover the truth about God and His love for us. It is the Scriptures along with Tradition that form the foundation upon which the Church is built. Without them we would be left floundering in a sea of indecision and ignorance. What a tremendous gift the Scriptures are to us. Let us thank God for this gift by reading from them every day!
35 Then the two recounted what had taken place on the way and how he was made known to them in the breaking of the bread. 36 While they were still speaking about this, he stood in their midst and said to them, ?Peace be with you.? 37 But they were startled and terrified and thought that they were seeing a ghost. 38 Then he said to them, ?Why are you troubled? And why do questions arise in your hearts? 39 Look at my hands and my feet, that it is I myself. Touch me and see, because a ghost does not have flesh and bones as you can see I have.? 40 And as he said this, he showed them his hands and his feet. 41 While they were still incredulous for joy and were amazed, he asked them, ?Have you anything here to eat?? 42 They gave him a piece of baked fish; 43 he took it and ate it in front of them. 44 He said to them, ?These are my words that I spoke to you while I was still with you, that everything written about me in the law of Moses and in the prophets and psalms must be fulfilled.? 45 Then he opened their minds to understand the scriptures. 46 And he said to them, ?Thus it is written that the Messiah would suffer and rise from the dead on the third day 47 and that repentance, for the forgiveness of sins, would be preached in his name to all the nations, beginning from Jerusalem. 48 You are witnesses of these things.?
my reflections
think: We should pray every day that the Lord will open our minds to the Scriptures.
________________________________________________________
_________________________________________________________

God?s special verse/thought for me today________________
_________________________________________________________

T O D A Y ? S BLESSING LIST
Thank You Lord for: ____________________________________
_______________________________________________________
READ THE BIBLE IN ONE YEAR Nehemiah 11-13
SABBATH PAUSE
My weekly time with God
THANK YOU LIST
Things to be grateful for from the past week
________________________________________________________________
________________________________________________________________
_________________________________________________________________
SPECIAL NEEDS
Things to ask God for in the coming week
________________________________________________________________
_________________________________________________________________
________________________________________________________________
HIDDEN TREASURE
Most important word God told me this week
________________________________________________________________
_________________________________________________________________
_________________________________________________________________
MARTYRDOM IS LIVING, NOT DYING
To be a martyr does not mean to be killed on account of Jesus. To be a martyr means to be a witness to Jesus. Sometimes giving witness to Jesus, however, leads to being killed on account of Him. But one does not have to die for Jesus to be a martyr in the real sense of the word. To give witness to Jesus is to be a martyr.
When Jesus told His disciples, ?You are witnesses to this,? He was like conferring the title of ?martyr? to them. Every follower of Jesus is a witness to everything about Jesus. Every authentic follower of Jesus is a martyr.
Nowadays, ?martyr? is mistakenly understood. A battered wife who chooses to remain co-habituating with her husband is called a ?martyr.? An employee who endures a bad employer is said to be a ?martyr.? A volunteer who does most, if not all, the difficult tasks is labeled a ?martyr?. ?Martyr? is so loosely used.
A woman may be a battered wife but to whom does she give witness to? A person may be an ill-treated employee but to whom does he give witness to? A volunteer may be exploited but to whom does he give witness to? It is the witnessing that makes a man or a woman a martyr. It is witnessing to Jesus that makes us martyrs for Christ.
Martyrdom is first of all about life, not death. It is the kind of life we live that qualifies us to be called a martyr even as death may conclude our martyrdom. Martyrdom is not a matter of dying in the first place. It is a matter of living.
No one becomes an instant martyr. A martyr?s death may come suddenly, but martyrs are not born overnight. A person is able to accept a martyr?s death because he has lived each day by dying to himself, by giving witness to Jesus who died so that others might live, by dying little deaths as St. Therese of Lisieux would put it.
When Jesus invites us to martyrdom, He means we must live for Him before we die for Him. Have we started living for Him? Fr. Bobby T.
REFLECTION QUESTION:
What kind of a martyr am I?
Lord Jesus Christ, You are my life. Help me live You. I am Your witness. I am Your martyr. I am Yours in life and in death. Amen.
St. Pius V, pope confessor, pray for us.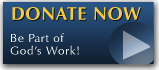 The FEAST is one of the happiest places on earth.

Click Here to find a Feast near you!
KERYGMA TV! is BACK
KERYGMA TV is on a new time slot and new channel Sundays 8 a.m. at IBC 13
Need Counseling? No Landline?
Now, you can use your mobile phone to call a friend for counseling at 09228407031. Or you may call our landlines 7266728, 7264709, 7259999 Mon-Fri 24-hrs, Sat 6am-5pm, Sun 6am-10am
BO BLOGS!
Go to Bo's Official Site and read his almost daily blog! Its not news, but thoughts and musings of Bo Sanchez. Get to know Bo in a more personal way --and find out what it means to live the life of a preacher. You get to enrich your faith as well.
DONATION
Remember to always donate your "first fruits"-not the last. Click on the "Donation" Box under the members menu - and you'll even see links to the nearest branches of the Banks where you can deposit.