READINGS for 2006-04-29
THE FANTASTIC TWELVE
?... select from among you...? Acts 6:3
My bestfriend turned business partner always nags me to relax, take it easy and take a break after a long stressful week at work.
Guess what. I never do. I have too much work!
Once she actually dragged me to Shangrila Mactan and tell me straight to my face,
?Forget work just this once and enjoy!?
I finally did? but just for a couple of hours. Because I caught a glimpse of my cellphone(s) and started calling and asking about who?s doing this and that.
The reading today is about the need for assistants. Even the Fantastic Twelve needed them! And what I realized that it?s not even just about needing assistants but actually trusting them to do the job well.
Needing assistants is not a weakness but a strength? because it means swallowing your pride and acknowledging that just can?t do it alone. When I decided to just delegate the tasks and trust my leaders, it was then that I got a rest well-deserved?the peace of God embracing me through the fiery sunset of Shangrila. Karla P.
REFLECTION:
?Are you burnt out and overworked?
Spend time in solitude with God and leave the rest to your assistants.? ?Lord, let your peace and joy fuel me at work.?
1st READING
Acts 6:1-7
The first deacons are chosen to relieve the apostles of some duties ? to ensure that no one is overlooked in the daily distribution of the food. More importantly it means that the apostles can have more time for prayer and the preaching of the Gospel. Busyness with ?other responsibilities? can badly affect prayer and preaching today in the lives of those ordained for these purposes. Let us pray for our clergy that they will never neglect their most important tasks ? prayer, preaching and the pastoral care of the people of God. Let us pray that they will be able to delegate other esponsibilities when necessary in order to be faithful to their true calling.
1 At that time, as the number of disciples continued to grow, the Hellenists complained against the Hebrews because their widows were being neglected in the daily distribution. 2 So the Twelve called together the community of the disciples and said, ?It is not right for us to neglect the word of God to serve at table. 3 Brothers, select from among you seven reputable men, filled with the Spirit and wisdom, whom we shall appoint to this task, 4 whereas we shall devote ourselves to prayer and to the ministry of the word.? 5 The proposal was acceptable to the whole community, so they chose Stephen, a man filled with faith and the Holy Spirit, also Philip, Prochorus, Nicanor, Timon, Parmenas, and Nicholas of Antioch, a convert to Judaism. 6 They presented these men to the apostles who prayed and laid hands on them. 7 The word of God continued to spread, and the number of the disciples in Jerusalem increased greatly; even a large group of priests were becoming obedient to the faith.
P S A L M
Psalm 33:1-2, 4-5, 18-19
R: Lord, let your mercy be on us, as we place our trust in you.
1 Exult, you just, in the LORD; praise from the upright is fitting. 2 Give thanks to the LORD on the harp; with the tenstringed lyre chant his praises. (R) 4 Upright is the word of the LORD, and all his works are trustworthy. 5 He loves justice and right; of the kindness of the LORD the earth is full. (R) 18 See, the eyes of the LORD are upon those who fear him, upon those who hope for his kindness, 19 to deliver them from death and preserve them in spite of famine. (R)
G O S P E L
John 6:16-21
There will be many times in our lives when we will need to hear these words of Jesus,?It is I?. Do not be afraid.? The assurance of God?s presence with us in times of difficulty and trial is a very important aspect of our faith. It is His promise to His people that He will be with us until the end of time and that He will never leave us as orphans. As we meditate upon this promise today let us thank God for His faithfulness to us and commit ourselves to never forget that He is with us at all times.
16 When it was evening, his disciples went down to the sea, 17 embarked in a boat, and went across the sea to Capernaum. It had already grown dark, and Jesus had not yet come to them. 18 The sea was stirred up because a strong wind was blowing. 19 When they had rowed about three or four miles, they saw Jesus walking on the sea and coming near the boat, and they began to be afraid. 20 But he said to them, ?It is I. Do not be afraid.? 21 They wanted to take him into the boat, but the boat immediately arrived at the shore to which they were heading.
my reflections
think: Do not be afraid.
_______________________________________________________
_________________________________________________________

God?s special verse/thought for me today_____________________
_________________________________________________________

T O D A Y ? S BLESSING LIST
Thank You Lord for: ____________________________________
______________________________________________________
READ THE BIBLE IN ONE YEAR Nehemiah 8-10
GOD NOT GHOST
If you see someone walking on the water, you would either think you are dreaming or you are seeing a ghost. But Jesus is no ghost and seeing Him walk on the water is not a dream. Jesus, of course, can walk on the water; He is God. To see Jesus walk on the water is not to dream about Him but to be favored by Him to witness something rather ordinary for His power to do.
Recognizing Jesus as the one who walks on the water, however, is a different matter. It is an act of faith.
Interestingly, the disciples, who spent many days and many nights with Jesus, while seeing Jesus walk on the water, failed to recognize it was actually Him. Instead they thought He was a ghost.
Water is a very powerful symbol for the disciples who were Jews. It symbolizes chaos as it was prior to the creation story in the book of Genesis. It reminds the Jews of the great flood during Noah?s time and, therefore, of death. It brings to mind slavery as well because the Jews had to cross the Red Sea to escape the Egyptians. In all instances that made water a very powerful symbol for the Jews, it was God who hovered over it, caused it to rise, and divided it. God alone walks on water as He alone has power over chaos, death and slavery.
To see God, for the Jews, is to die. They believed that anyone who sees God dies. Moses himself saw only the back of God. And because he was in the presence of God on top of Mount Sinai, Moses had to put a veil over his face when he went back to his people.
Because Jesus walks on the water and only God can walk on the water, Jesus, therefore, is God. Could it be that the disciples were afraid that they were actually seeing God face-to-face and therefore they would die? We cannot ascertain this now. But if we were to see Jesus face-to-face today, it requires faith to believe that He alone can change chaos to order, death to life and slavery to freedom.
Jesus is not a ghost. He is God Himself. Fr. Bobby T.
REFLECTION QUESTION:
If Jesus were to invite me to walk on the water with Him, would I dare oblige?
Cast away all my fears, O Lord, and help me recognize you even as I see ou stand and walk on the ?waters? of my life. Change my chaos to order, my death to life, and my slaver to freedom. Let Your face shine upon me and be gracious to me. Give me peace. Amen.
St. Catherine of Siena, virgin and doctor of the church, pray for us.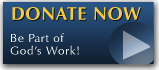 The FEAST is one of the happiest places on earth.

Click Here to find a Feast near you!
KERYGMA TV! is BACK
KERYGMA TV is on a new time slot and new channel Sundays 8 a.m. at IBC 13
Need Counseling? No Landline?
Now, you can use your mobile phone to call a friend for counseling at 09228407031. Or you may call our landlines 7266728, 7264709, 7259999 Mon-Fri 24-hrs, Sat 6am-5pm, Sun 6am-10am
BO BLOGS!
Go to Bo's Official Site and read his almost daily blog! Its not news, but thoughts and musings of Bo Sanchez. Get to know Bo in a more personal way --and find out what it means to live the life of a preacher. You get to enrich your faith as well.
DONATION
Remember to always donate your "first fruits"-not the last. Click on the "Donation" Box under the members menu - and you'll even see links to the nearest branches of the Banks where you can deposit.