READINGS for 2006-04-28
THE RESCUERS!
?Trust in the Lord, be strong and courageous-yes put your hope in the Lord!? ? Psalm 27:14
I was listening to a (born-again) podcast(*) and they mentioned the impending canonization of the Pope (Our JP2). It said that to be canonized, there must be a verifiable miracle attributed to him after his death. So to help things going, I started asking JP2 in my prayers for miracles ?specifically the healing of my baby niece from a rare disease.
Let?s fast forward to that day. Two things would have happened:
1. Hospital runs through tests before surgery and finds that the disease is gone! We all go home. Thankful.
2. Hospital pushes through with surgery on a 1- month old baby and she recovers marvelously!
Two miracles: Divine and Human. The apostles in today?s reading got both. First they were rescued by an angel by making them invisible and elastic (ala Fantastic Four!) so they can slip thru the bars and slip by their jailers-unseen. Then when they were about to be executed, a member of the Sanhedrin said ?NO? ? so they were whipped instead (your eyes were half closed when they did this in ?The Passion?) and set free. Rescued by both angels and a human ? but both from God. So which rescuer did you meet today? Jomar H.

REFLECTION:
What has God rescued you from? Who can you be a rescuer to today?
Thank you, Lord, for keeping me in your safety.
(*) Internet-based sound files (mp3s) that contain popular amateur radio-like programs.
1st READING
Acts 5:34-42
The apostles were glad to have the honor to suffer for the sake of the Gospel. St. Peter Chanel, the first Marist saint, lived a very difficult life and spent years in service of the Gospel for little or no reward in terms of conversions. Yet he persevered unto martyrdom. After his martyrdom the conversions began to flow. Yes, the blood of martyrs is truly the seedbed in which faith can grow. The commitment of men and women to the Gospel will not fail to bear fruit in the end.
34 But a Pharisee in the Sanhedrin named Gamaliel, a teacher of the law, respected by all the people, stood up, ordered the men to be put outside for a short time, 35 and said to them, ?Fellow Israelites, be careful what you are about to do to these men. 36 Some time ago, Theudas appeared, claiming to be someone important, and about four hundred men joined him, but he was killed, and all those who were loyal to him were disbanded and came to nothing. 37 After him came Judas the Galilean at the time of the census. He also drew people after him, but he too perished and all who were loyal to him were scattered. 38 So now I tell you, have nothing to do with these men, and let them go. For if this endeavor or this activity is of human origin, it will destroy itself. 39 But if it comes from God, you will not be able to destroy them; you may even find yourselves fighting against God.? They were persuaded by him. 40 After recalling the apostles, they had them flogged, ordered them to stop speaking in the name of Jesus, and dismissed them. 41 So they left the presence of the Sanhedrin, rejoicing that they had been found worthy to suffer dishonor for the sake of the name. 42 And all day long, both at the temple and in their homes, they did not stop teaching and proclaiming the Messiah, Jesus.
P S A L M
Psalm 27: 1, 4, 13-14
R: One thing I seek: to dwell in the house of the Lord.
1 The LORD is my light and my salvation; whom should I fear? The LORD is my life?s refuge; of whom should I be afraid? (R) 4 One thing I ask of the LORD; this I seek, to dwell in the house of the LORD all the days of my life, that I may gaze on the loveliness of the LORD and contemplate his temple. (R) 13 I believe that I shall see the bounty of the LORD in the land of the living. 14 Wait for the LORD with courage; be stouthearted, and wait for the LORD. (R)
G O S P E L
John 6:1-15
This is the only miracle of Jesus that is in all of the four Gospels. Here it is a prelude to the Eucharistic Discourse in John?s Gospel. Jesus physically feeds the multitudes so that the miracle will serve to help explain what comes later in terms of His Body and Blood being the food of eternal life. This is a mystery with far reaching consequences in that here we have Jesus? attempt to expound the Sacrament of the Eucharist as the central aspect of our lives. Let us pray that God will help us enter more deeply into this great mystery.
1 After this, Jesus went across the Sea of Galilee [of Tiberias]. 2 A large crowd followed him, because they saw the signs he was performing on the sick. 3 Jesus went up on the mountain, and there he sat down with his disciples. 4 The Jewish feast of Passover was near. 5 When Jesus raised his eyes and saw that a large crowd was coming to him, he said to Philip, ?Where can we buy enough food for them to eat?? 6 He said this to test him, because he himself knew what he was going to do. 7 Philip answered him, ?Two hundred days? wages worth of food would not be enough for each of them to have a little [bit].? 8 One of his disciples, Andrew, the brother of Simon Peter, said to him, 9 ?There is a boy here who has five barley loaves and two fish; but what good are these for so many?? 10 Jesus said, ?Have the people recline.? Now there was a great deal of grass in that place. So the men reclined, about five thousand in number. 11 Then Jesus took the loaves, gave thanks, and distributed them to those who were reclining, and also as much of the fish as they wanted. 12 When they had had their fill, he said to his disciples, ?Gather the fragments left over, so that nothing will be wasted.? 13 So they collected them, and filled twelve wicker baskets with fragments from the five barley loaves that had been more than they could eat. 14 When the people saw the sign he had done, they said, ?This is truly the Prophet, the one who is to come into the world.? 15 Since Jesus knew that they were going to come and carry him off to make him king, he withdrew again to the mountain alone.
my reflections
think: The commitment of men and women to the Gospel will not fail to bear fruit in the end.

______________________________________________________
_________________________________________________________


God?s special verse/thought for me today________________
_________________________________________________________

T O D A Y ? S BLESSING LIST
Thank You Lord for: ______________________________________
_______________________________________________________
READ THE BIBLE IN ONE YEAR Nehemiah 5-7
GOD KNOWS WHAT TO DO
I am only one of the countless who say Bishop Soc Villegas has taught me much.
During the Jubilee Year of the Son, there was a big gathering held at Luneta. I was then part of the youth teams working with Bishop Soc. We had very little funds for a presentation to contribute to the celebration, I wondered from where we could source the needed amount of money. Bishop Soc, with his usual, assuring smile said, ?If God wants it, it will happen. But if God does not want it, whatever we do, it will not happen.? And, as experience showed, the bishop was proven correct. Even in the parishes where I was assigned, the bishop always had the same reminder for me. By now I learned to live by those words.
I hear the same advice again as I listen to the First Reading today where Gamaliel, in reference to the ministry of the apostles, told the Sanhedrin, ?If this enterprise, this movement of theirs, is of human origin it will break up of its own accord; but if it does in fact come from God you will not only be unable to destroy them, but you might find your selves fighting against God.? Gamaliel said it so rightly because anything that does not come from God eventually dies while anything that God desires happens no matter what. And it is indeed terrible to realize that we are actually fighting against God as we fight something we mistakenly thought to be not from Him. Worse when we realize it already too late.
We worry a lot about many things. It can be a leap of faith to embark on a project with a very modest funding. Faith tells us that God provides. It can be a mark of faith to allow organizations and movements other than our own to flourish and not be threatened by their growing popularity. Faith tells us that God decides.
Today let us pray for an increase of faith in God, faith like that of Bishop Soc, a faith like that of Gamaliel?s. With the same faith, more baskets can be opened and less people will go hungry. It is that faith that can feed the multitudes as in the Gospel. It is that faith that satisfies the hunger of people who may not belong to your own movement. It is the faith that says, ?Relax, God knows what He is doing!? Fr. Bobby T.
REFLECTION QUESTION:
Do I really believe that God knows what He is doing?
When I begin to think that I know better than You, Lord, show me my ignorance. When I doubt Your providence, surprise me with Your graces. When I am threatened by people who do not belong to my group, gather us together in Your assuring embrace. Give me that faith that multiplies whatever little I have, not to satisfy my own hunger, but those of others. Amen.
St. Peter Chanel, martyr, pray for us.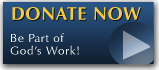 The FEAST is one of the happiest places on earth.

Click Here to find a Feast near you!
KERYGMA TV! is BACK
KERYGMA TV is on a new time slot and new channel Sundays 8 a.m. at IBC 13
Need Counseling? No Landline?
Now, you can use your mobile phone to call a friend for counseling at 09228407031. Or you may call our landlines 7266728, 7264709, 7259999 Mon-Fri 24-hrs, Sat 6am-5pm, Sun 6am-10am
BO BLOGS!
Go to Bo's Official Site and read his almost daily blog! Its not news, but thoughts and musings of Bo Sanchez. Get to know Bo in a more personal way --and find out what it means to live the life of a preacher. You get to enrich your faith as well.
DONATION
Remember to always donate your "first fruits"-not the last. Click on the "Donation" Box under the members menu - and you'll even see links to the nearest branches of the Banks where you can deposit.