READINGS for 2006-04-27
POPULAR OPINION
?We must obey God rather than men.? ? Acts 5:29
I learned about home schooling (not to be mistaken with school-at-home) when Nicole, our eldest daughter was in nursery. I felt, for our particular family, it was the best. We read more about it. Studies showed, on the average, home schoolers performed better than traditionally schooled students in college, both emotionally and academically!
We excitedly shared our findings with others and expected encouragement.
We got the opposite.
For every 10 people, only 1 or 2 believed in us. After a period of discernment, against the voice of the majority, we believed God called us to home school our children.
And so we did.
Nicole is now 9; we are pleased with how she cares for her siblings. She is open with us. She has a strong character but is always respectful. She is thoughtful, artistic and does her chores industriously. She is very sociable. She loves Jesus and knows, He loves her.
We are blessed to have obeyed God rather than men. Marc L.
REFLECTION:
Who has the last say in your decision-making? God or man?
Lord, You know my concern. I have listened to other people?s opinion. However, above all, its Your Word and Will that matters. Please speak Lord, Your servant is listening.
1st READING
Acts 5:27-33
Never a truer word was spoken than when the apostles answered that obedience to God is more important than obedience to men. Men can only take away our earthly existence whereas God holds our eternal existence in His hands! There is no real comparison here, only the logical choice that the apostles made.They may have lost their lives, become martyrs for the Gospel, but at least they gained the gift of eternal life in the process. Let us pray for the same sort of faith and commitment to the Gospel in our own lives.
27 When they had brought them in and made them stand before the Sanhedrin, the high priest questioned them, 28 ?We gave you strict orders [did we not?] to stop teaching in that name. Yet you have filled Jerusalem with your teaching and want to bring this man?s blood upon us.? 29 But Peter and the apostles said in reply, ?We must obey God rather than men. 30 The God of our ancestors raised Jesus, though you had him killed by hanging him on a tree. 31 God exalted him at his right hand as leader and savior to grant Israel repentance and forgiveness of sins. 32 We are witnesses of these things, as is the holy Spirit that God has given to those who obey him.? 33 When they heard this, they became infuriated and wanted to put them to death.
P S A L M
Psalm 34:2 and 9, 17-18, 19-20
R: The Lord hears the cry of the poor.
1 [2] I will bless the LORD at all times; his praise shall be ever in my mouth. 8 [9] Taste and see how good the LORD is; blessed the man who takes refuge in him. (R) 16 [17] The LORD confronts the evildoers, to destroy remembrance of them from the earth. 17 [18] When the just cry out, the LORD hears them, and from all their distress he rescues them. 18 [19] The LORD is close to the brokenhearted; and those who are crushed in spirit he saves. 19 [20] Many are the troubles of the just man, but out of them all the LORD delivers him; 20 [21] He watches over all his bones; not one of them shall be broken. 21 [22] Vice slays the wicked, and the enemies of the just pay for their guilt. 22 [23] But the LORD redeems the lives of his servants; no one incurs guilt who takes refuge in him.
G O S P E L

John 3:31-36
John the Baptist wants to make it clear that we have to make a choice that has eternal consequences! When we see the choice to follow Jesus and the Gospel in these terms, it is relatively easy to see that the correct choice is the only way to go! Yet, for many, the immediacy of instant pleasure and earthly rewards is sufficient to deflect their attention from the eternal realities at stake here! This may be difficult to believe from a logical point of view but we only have to look outside to the world to see how true it is! Let us pray that our minds and hearts will avoid the clouds of lies present in the world.
31 The one who comes from above is above all. The one who is of the earth is earthly and speaks of earthly things. But the one who comes from heaven [is above all]. 32 He testifies to what he has seen and heard, but no one accepts his testimony. 33 Whoever does accept his testimony certifies that God is trustworthy. 34 For the one whom God sent speaks the words of God. He does not ration his gift of the Spirit. 35 The Father loves the Son and has given everything over to him. 36 Whoever believes in the Son has eternal life, but whoever disobeys the Son will not see life, but the wrath of God remains upon him.
my reflections
think: We have to make the choice that will yield eternal benefits.
________________________________________________________
_________________________________________________________

God?s special verse/thought for me today________________
_________________________________________________________

T O D A Y ? S BLESSING LIST
Thank You Lord for: ______________________________________
_______________________________________________________
READ THE BIBLE IN ONE YEAR Nehemiah 1-4
GOD?S LOYAL SERVANTS, THE FATHER?S
OBEDIENT CHILDREN
?I am the king?s loyal servant, but God?s first? ? these are words of St. Thomas Moore who was martyred under Henry VIII in 1535 for his refusal to consent to the king?s adulterous marriage.
Something similar to St. Thomas? proclamation of faith in God is heard in the First Reading today. Peter and the apostles told the high priest who demanded an explanation for their not heeding his warning, ?Obedience to God comes before obedience to men.? These words make a person an easy candidate for martyrdom.
We may wonder where Christians, like St. Thomas Moore, St. Peter and the apostles, get the courage to boldly run the risk of dying rather than disobey God. The Gospel today tells us where. From heaven. He who is born from above through baptism is given the Spirit without reserve. The Holy Spirit is not only the Giver of courage; He is the very Courage of those to whom He has been given.
We have been given the same Holy Spirit. Baptism does not only make us children of God. It also makes us His temples, His dwelling places. Should we not have the same courage that St. Thomas Moore, St. Peter and the apostles had?
But why have we compromised our faith in God in favor of our faith in earthly things? Why do we easily obey men but find obedience to God a bitter sacrifice?
Why can we be slaves of worldly powers but God?s unfaithful servants? Fr. Bobby T.
REFLECTION QUESTION:
What stands between me and God?
Holy Spirit, I am Your temple, Your dwelling place. You are my Courage. Shine in me. Shine through me. Make me God?s loyal servant. Make me the Father?s obedient child always. Amen.
St. Zita, virgin, pray for us.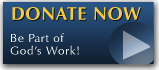 The FEAST is one of the happiest places on earth.

Click Here to find a Feast near you!
KERYGMA TV! is BACK
KERYGMA TV is on a new time slot and new channel Sundays 8 a.m. at IBC 13
Need Counseling? No Landline?
Now, you can use your mobile phone to call a friend for counseling at 09228407031. Or you may call our landlines 7266728, 7264709, 7259999 Mon-Fri 24-hrs, Sat 6am-5pm, Sun 6am-10am
BO BLOGS!
Go to Bo's Official Site and read his almost daily blog! Its not news, but thoughts and musings of Bo Sanchez. Get to know Bo in a more personal way --and find out what it means to live the life of a preacher. You get to enrich your faith as well.
DONATION
Remember to always donate your "first fruits"-not the last. Click on the "Donation" Box under the members menu - and you'll even see links to the nearest branches of the Banks where you can deposit.