READINGS for 2006-04-25
Feast of St. Mark, evangelist
KNOWING JESUS
All of you, clothe yourselves with humility. ?1Peter 5:5
We once had a Buddhist neighbor who prayed every day in a loud chant. She would prostate herself on the altar holding her prayer beads, praying incessantly day and night. She would have been the perfect example of a pious person except, when she wasn?t praying, you?d swear she?d grown horns and a tail.
She had two granddaughters, one she favored, and the other she abhorred because her religion said this baby was bad luck. The one she favored was obese, dressed richly and openly spoiled. The other was thin, bruised from being beaten, and wore worn out t-shirts.
I was only a child then but it turned me off from all religion. I thought nothing could change the blackest hearts, not even God. But as I learned to be a Christian, I saw how miracles could happen in the name of Jesus. Convicts converted. Drug users rehabilitated. Terminal diseases healed. Broken families reunited.
The Holy Spirit can consistently change a bad person into someone good, and a good person into someone better. We are taught to be merciful instead of righteous, humble instead of all knowing, and to suffer instead of seeking pleasure.
I?m glad I got to know Jesus. Cez L.
REFLECTION
Does your life reflect the teachings you learned from Jesus Christ?
Jesus, teach me to become like you.

1st READING
1 Peter 5:5-14
The effectiveness of a leader can always be measured by his or her humility. A leader will never seek to lord it over another person, but will always seek to serve the best interests of the individual provided they are not in conflict with the common good of the community. A true leader will be vigilant to the work of the enemy in his or her life and thus be accountable to others in the way he or she lives and ministers. Arrogance and pride, power-seeking and self-righteousness, are all enemies of good leadership that can only be held in check by the grace of humility.
5 Likewise, you younger members, be subject to the presbyters. And all of you, clothe yourselves with humility in your dealings with one another, for: ?God opposes the proud but bestows favor on the humble.? 6 So humble yourselves under the mighty hand of God, that he may exalt you in due time. 7 Cast all your worries upon him because he cares for you. 8 Be sober and vigilant. Your opponent the devil is prowling around like a roaring lion looking for [someone] to devour. 9 Resist him, steadfast in faith, knowing that your fellow believers throughout the world undergo the same sufferings. 10 The God of all grace who called you to his eternal glory through Christ [Jesus] will himself restore, confirm, strengthen, and establish you after you have suffered a little. 11 To him be dominion forever. Amen. 12 I write you this briefly through Silvanus, whom I consider a faithful brother, exhorting you and testifying that this is the true grace of God. Remain firm in it. 13 The chosen one at Babylon sends you greeting, as does Mark, my son. 14 Greet one another with a loving kiss. Peace to all of you who are in Christ.
P S A L M
Psalm 89:2-3, 6-7, 16-17
R: Forever I will sing the goodness of the Lord.
1 [2] The favors of the LORD I will sing forever; through all generations my mouth shall proclaim your faithfulness. 2 [3] For
you have said, ?My kindness is established forever?; in heaven you have confirmed your faithfulness. (R) 5 [6] The heavens proclaim your wonders, O LORD, and your faithfulness, in the assembly of the holy ones. 6 [7] For who in the skies can rank with the LORD? Who is like the LORD among the sons of God? (R) 15 [16] Blessed the people who know the joyful shout; in the light of your countenance, O LORD, they walk. 16 [17] At your name they rejoice all the day, and through your justice they are exalted. (R)
G O S P E L
Mark 16:15-20
The Great Commission to go forth and proclaim the Gospel to all the nations is probably more relevant today than it was 2000 years ago. Why do I say this? I think that there are more people today who have never heard the Gospel than there ever has been in all of history! This may be because there are significantly more people today than there was even a hundred years ago. But this does not detract from the need to be forthright in the way we seek to obey this commission Jesus gave to His disciples before ascending into heaven. What are we doing to form ourselves to be better evangelists? When was the last time that I personally led someone to Christ? When was the last time I shared the Gospel with someone who needed to hear it?
15 He said to them, ?Go into the whole world and proclaim the gospel to every creature. 16 Whoever believes and is baptized will be saved; whoever does not believe will be condemned. 17 These signs will accompany those who believe: in my name they will drive out demons, they will speak new languages. 18 They will pick up serpents [with their hands], and if they drink any deadly thing, it will not harm them. They will lay hands on the sick, and they will recover.? 19 So then the Lord Jesus, after he spoke to them, was taken up into heaven and took his seat at the right hand of God. 20 But they went forth and preached everywhere, while the Lord worked with them and confirmed the word through accompanying signs.
my reflections
think: What are we doing to form ourselves to be better evangelists?
________________________________________________________
_________________________________________________________


God?s special verse/thought for me today _______________
_________________________________________________________

T O D A Y ? S BLESSING LIST
Thank You Lord for: _______________________________________________________
_______________________________________________________
READ THE BIBLE IN ONE YEAR Ezra 1-5
OUR MARK ON THE FEAST OF ST. MARK
Today is the feast of St. Mark, the Evangelist. We know very little about Mark. The little we know about him is through his work for the Lord.
The First Reading today tells us that Mark was like a son to the Apostle Peter. He was Peter?s loyal aide and Paul?s reconciled friend.
We also know that Mark wrote the shortest, oldest and bluntest of the Gospels. He wrote the Gospel for Christians who were restless over the delay of the Second Coming of the Lord and were frightened by the virulent persecution waged against them. If you cut the Gospel written by Mark, you will discover that its very center is the verse where Jesus says, ?If a man wishes to come after me, he must deny his very self, take up his cross and follow me.? Discipleship and the cross form the heart of Mark?s Gospel. Discipleship is his response to the Lord. The cross is his Good News to the world.
I wonder, after hundreds of years from now, if someone accidentally comes across anything that would identify us, what would that be? How would we be known to generations we will never know? Would they also say, ?We know very little about this person, but we know what he did for the Lord and what the Lord does for us now because of him.? This we now say about Mark. Could they say the same about us even long after we are gone?
It depends of what mark we leave behind. Fr. Bobby T.
REFLECTION QUESTION:
What have I done for the Lord? What has the Lord done for others through me?
?Father, You gave Saint Mark the privilege of proclaiming the Gospel. May we profit by his wisdom and follow Christ more faithfully. We ask this through our Lord Jesus Christ, Your Son, who lives and reigns with You and the Holy Spirit, One God, forever and ever. Amen.? (Opening Prayer of the Mass of St. Mark)
St. Mark, evangelist, pray for us.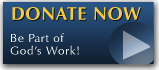 The FEAST is one of the happiest places on earth.

Click Here to find a Feast near you!
KERYGMA TV! is BACK
KERYGMA TV is on a new time slot and new channel Sundays 8 a.m. at IBC 13
Need Counseling? No Landline?
Now, you can use your mobile phone to call a friend for counseling at 09228407031. Or you may call our landlines 7266728, 7264709, 7259999 Mon-Fri 24-hrs, Sat 6am-5pm, Sun 6am-10am
BO BLOGS!
Go to Bo's Official Site and read his almost daily blog! Its not news, but thoughts and musings of Bo Sanchez. Get to know Bo in a more personal way --and find out what it means to live the life of a preacher. You get to enrich your faith as well.
DONATION
Remember to always donate your "first fruits"-not the last. Click on the "Donation" Box under the members menu - and you'll even see links to the nearest branches of the Banks where you can deposit.