READINGS for 2006-04-22
WORLD WONDERS
?It is impossible for us not to speak about what we have seen and heard.??? Acts 4:20
These past five years, I have lost dear ones to what I call my most dreaded occurrence: migration.
People from community have left. Good friends have sought greener pastures. Close and distant family members have found employment. Girl friends have found husbands. My brother, who is my best friend, has left with his family.
I do not like goodbyes. Many tears have I cried. However, as the months pass, they continue to update us on how they are: how the kids are growing up, how they have adjusted to the new life and culture, to their jobs, to new friends, etc.
Most significantly, many of them give updates, some sounding like assurances even, of their newfound communities, ministries, church groups, and overall work in the parish. They say they are no longer so sad. And I am consoled.
I think it is true what Scripture says, no matter where in the world we are, whatever we do, or who surrounds us; it is impossible for us not to speak about the Lord. This is what draws brothers and sisters together and binds us: the love of God made manifest in the lives of one another.
Near or far, may we never cease to boast of the wonders God has done. Lallaine G.
REFLECTION:
Do I speak of the Lord?s work in my life?
Lord, may my every circumstance glorify You. Amen.

1st READING
Acts 4:13-21
It is the Holy Spirit within the apostles that gives them the certainty necessary to stand firm before the authorities as they seek to stifle the proclamation of the Gospel. The Holy Spirit will provide for any deficiency that we might have when it comes to witnessing to the fact that Jesus has risen from the dead. There is no doubt in my mind that we all need the Holy Spirit to help us in this regard as we all have our weaknesses that we cannot overcome in our own strength. As we seek to do God?s will, let us put our trust in the grace of the Holy Spirit to provide for our every need.
13 Observing the boldness of Peter and John and perceiving them to be uneducated, ordinary men, they were amazed, and they recognized them as the companions of Jesus. 14 Then when they saw the man who had been cured standing there with them, they could say nothing in reply. 15 So they ordered them to leave the Sanhedrin, and conferred with one another, saying, 16 ?What are we to do with these men? Everyone living in Jerusalem knows that a remarkable sign was done through them, and we cannot deny it. 17 But so that it may not be spread any further among the people, let us give them a stern warning never again to speak to anyone in this name.? 18 So they called them back and ordered them not to speak or teach at all in the name of Jesus. 19 Peter and John, however, said to them in reply, ?Whether it is right in the sight of God for us to obey you rather than God, you be the judges. 20 It is impossible for us not to speak about what we have seen and heard.? 21 After threatening them further, they released them, finding no way to punish them, on account of the people who were all praising God for what had happened.
P S A L M
Psalm 118:1 and 14-15, 16-18, 19-21
R: I will give thanks to you, for you have answered me.
1 Give thanks to the LORD, for he is good, for his mercy endures forever. 2 Let the house of Israel say, ?His mercy endures forever.? 14 My strength and my courage is the LORD, and he has been my savior. 15 The joyful shout of victory in the tents of the just. (R) 16 the right hand of the LORD is exalted; the right hand of the LORD has struck with power.? 17 I shall not die, but live, and declare the works of the LORD. 18 Though the LORD has indeed chastised me, yet he has not delivered me to death. (R) 19 Open to me the gates of justice; I will enter them and give thanks to the LORD. 20 This is the gate of the LORD; the just shall enter it. 21 I will give thanks to you, for you have answered me and have been my savior. (R)
G O S P E L

Mark 16:9-15
During this last week we have read from many of the resurrection appearance stories in the Gospel. However there is one more that we should never forget ? namely our own experience of the Risen Lord! How have we experienced the power of the Risen Christ in our lives? What has Jesus done to change us and to make us more like Him? These are the experiences by which we should give witness to the resurrection of Jesus. Let us pray for the grace to be ready to share about the new hope we have because we have come to faith in the Risen Lord.
9 When he had risen, early on the first day of the week, he appeared first to Mary Magdalene, out of whom he had driven seven demons. 10 She went and told his companions who were mourning and weeping. 11 When they heard that he was alive and had been seen by her, they did not believe. 12 After this he appeared in another form to two of them walking along on their way to the country. 13 They returned and told the others; but they did not believe them either. 14 [But] later, as the eleven were at table, he appeared to them and rebuked them for their unbelief and hardness of heart because they had not believed those who saw him after he had been raised. 15 He said to them, ?Go into the whole world and proclaim the gospel to every creature.?
my reflections
think: What has Jesus done to change us and to make us more like Him?
________________________________________________________
_________________________________________________________

God?s special verse/thought for me today________________
________________________________________________________

T O D A Y ? S BLESSING LIST
Thank You Lord for: _______________________________________________________
_______________________________________________________

READ THE BIBLE IN ONE YEAR 2Chronicles 26-29
PART OF THE EASTER STORY
Today is the last day within the octave of Easter. But it is not yet the end of the Easter Season. The Gospel today appears to be an attempt to summarize the major events that immediately followed the resurrection of Jesus.
The Gospel today has three paragraphs. The first is a recall of the meeting between Jesus and the group of women led by Mary Magdalene at the Lord?s tomb on Easter morning. The second is Jesus? meeting with the two disciples on the road to Emmaus and the breaking of bread through which the two disciples recognized Jesus. The third is the meeting between Jesus and the Eleven in which He commissioned them to ?go out to the whole world; proclaim the Good News to all creation.? These appearances of Jesus, however, do not mean that encounters with Him already ended.
Jesus continues meeting us today, tomorrow and always. He meets us when, like Mary Magdalene, we linger in the ?tomb.? He journeys with us when, like the two disciples on the way to Emmaus, we travel with the heavy burden of regrets and confusion. He appears in our midst when, like the Eleven locked up inside the Upper Room, we hide in our own ?Upper Rooms? because we are afraid or feel guilty. Because Jesus is risen, He meets us anywhere, anytime.
There are no more unvisited places in human life. Even death has been visited by God and has been conquered once and for all. When Jesus became human like us, it was as if God placed a candle in every corner of human life. As the gift of the resurrection of Jesus is the Holy Spirit, the Holy Spirit is the Flame that lights every candle of God in every corner of our life. There are no more tunnels in our life that are too dark for us to go through. All it takes is to light the candle that God has already placed and, lo and behold, our hearts start burning. Share this reflection with someone; be a missionary of the Good News. Help someone, who is going through a dark tunnel, to light his or her candle; keep hearts burning for Jesus. Continue the Resurrection story in your life; meet Jesus who rose to life again for you.
When the Easter story is summarized at the end of time, may your rendezvous with Jesus be part of it. Fr. Bobby T.
REFLECTION QUESTION:
In what way is my encounter with the Lord part of the Easter story?
Father, You have placed a candle in every corner of my life. Set each candle into flame and help me see Jesus. Make my heart burn and make it a special place for anyone to meet Jesus. Amen.
St. Soter, pope martyr, pray for us.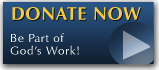 The FEAST is one of the happiest places on earth.

Click Here to find a Feast near you!
KERYGMA TV! is BACK
KERYGMA TV is on a new time slot and new channel Sundays 8 a.m. at IBC 13
Need Counseling? No Landline?
Now, you can use your mobile phone to call a friend for counseling at 09228407031. Or you may call our landlines 7266728, 7264709, 7259999 Mon-Fri 24-hrs, Sat 6am-5pm, Sun 6am-10am
BO BLOGS!
Go to Bo's Official Site and read his almost daily blog! Its not news, but thoughts and musings of Bo Sanchez. Get to know Bo in a more personal way --and find out what it means to live the life of a preacher. You get to enrich your faith as well.
DONATION
Remember to always donate your "first fruits"-not the last. Click on the "Donation" Box under the members menu - and you'll even see links to the nearest branches of the Banks where you can deposit.