READINGS for 2006-04-20
UNDERSTANDING SCRIPTURE
Then he opened their minds to understand the scriptures. ? Luke 24:45
I wasn?t much of a reader when I was little but I did read the Bible every day. I?ve been reading it daily for over 20 years now and I can personally attest that it is the Greatest Book ever written. It?s amazing how you can read one book over and over and never tire of its contents! In fact, every time I read it, there?s always something new I get.
Prior to my renewal, I never thought of reading it aside from as a textbook for Religion classes. I had the impression that it was difficult to understand or that it wasn?t anything I needed in the practical aspects of daily living.
How wrong I was!
The Bible is actually straightforward and can be easily understood even by the simplest of minds. And as the Holy Spirit guides us, God?s Word becomes alive ? speaking to us even about our mundane concerns.
Someone once said that we will be the same person five years from now except for the books we?ve read. I can say that reading the Bible daily has changed me completely.
Reading can change your life so watch what you read! Rissa S.
REFLECTION:
What do you fill your mind with?
Lord, give me a renewed love for Your Word and open my mind to understand the Scriptures.
1st READING
Acts 3:11-26
Peter tells us quite plainly that it is faith in the name of Jesus that restored the cripple to health. I think that we should be praying for the strengthening of our faith every day. Our faith is never so strong that it cannot grow stronger. Let us seek ways in which to trust more in God?s promises so that His Spirit will strengthen our faith and help us to put it into practice on a more regular basis than we do at the moment. Let us believe that God will answer our prayers when we pray in faith.
11 As he clung to Peter and John, all the people hurried in amazement toward them in the portico called ?Solomon?s Portico.? 12 When Peter saw this, he addressed the people, ?You Israelites, why are you amazed at this, and why do you look so intently at us as if we had made him walk by our own power or piety? 13 The God of Abraham, [the God] of Isaac, and [the God] of Jacob, the God of our ancestors, has glorified his servant Jesus whom you handed over and denied in Pilate?s presence, when he had decided to release him. 14 You denied the Holy and Righteous One and asked that a murderer be released to you. 15 The author of life you put to death, but God raised him from the dead; of this we are witnesses. 16 And by faith in his name, this man, whom you see and know, his name has made strong, and the faith that comes through it has given him this perfect health, in the presence of all of you. 17 Now I know, brothers, that you acted out of ignorance, just as your leaders did; 18 but God has thus brought to fulfillment what he had announced beforehand through the mouth of all the prophets, that his Messiah would suffer. 19 Repent, therefore, and be converted, that your sins may be wiped away, 20 and that the Lord may grant you times of refreshment and send you the Messiah already appointed for you, Jesus, 21 whom heaven must receive until the times of universal restoration of which God spoke through the mouth of his holy prophets from of old. 22 For Moses said: ?A prophet like me will the Lord, your God, raise up for you from among your own kinsmen; to him you shall listen in all that he may say to you. 23 Everyone who does not listen to that prophet will be cut off from the people.? 24 Moreover, all the prophets who spoke, from Samuel and those afterwards, also announced these days. 25 You are the children of the prophets and of the covenant that God made with your ancestors when he said to Abraham, ?In your offspring all the families of the earth shall be blessed.? 26 For you first, God raised up his servant and sent him to bless you by turning each of you from your evil ways.?
P S A L M
Psalm 8:2 and 5, 6-7, 8-9
R: O Lord, our God, how wonderful your name in all the earth!
1 [2] O LORD, our Lord, how glorious is your name over all the earth! 4 [5] what is man that You should be mindful of him, or the son of man that you should care for him? (R) 5 [6] You have made him little less than the angels, and crowned him with glory and honor. 6 [7] You have given him rule over the works of your hands, putting all things under his feet. (R) 7 [8] All sheep and oxen, yes, and the beasts of the field, 8 [9] the birds of the air, the fishes of the sea, and whatever swims the paths of the seas. (R)
G O S P E L
Luke 24:35-48
We are also witnesses to the truth of the resurrection of Jesus. We have experienced His saving power in our lives ? the saving power that is a direct consequence of the resurrection of Jesus. Let us never forget that even though we may not have been there when Jesus rose from the dead, this does not affect the validity of our witness to this fact. St Paul was not there when Jesus rose from the dead. He encountered Jesus after His Ascension and Pentecost. This is true for us as well so we can truthfully claim to have met the Risen Lord! Let us never forget that we are witnesses to the resurrection of Christ.
35 Then the two recounted what had taken place on the way and how he was made known to them in the breaking of the bread. 36 While they were still speaking about this, he stood in their midst and said to them, ?Peace be with you.? 37 But they were startled and terrified and thought that they were seeing a ghost. 38 Then he said to them, ?Why are you troubled? And why do questions arise in your hearts? 39 Look at my hands and my feet, that it is I myself. Touch me and see, because a ghost does not have flesh and bones as you can see I have.? 40 And as he said this, he showed them his hands and his feet. 41 While they were still incredulous for joy and were amazed, he asked them, ?Have you anything here to eat?? 42 They gave him a piece of baked fish; 43 he took it and ate it in front of them. 44 He said to them, ?These are my words that I spoke to you while I was still with you, that everything written about me in the law of Moses and in the prophets and psalms must be fulfilled.? 45 Then he opened their minds to understand the scriptures. 46 And he said to them, ?Thus it is written that the Messiah would suffer and rise from the dead on the third day 47 and that repentance, for the forgiveness of sins, would be preached in his name to all the nations, beginning from Jerusalem. 48 You are witnesses of these things.?
my reflections
think: Our faith is never so strong that it cannot grow stronger.
________________________________________________________
_________________________________________________________


God?s special verse/thought for me today ______________
_________________________________________________________

T O D A Y ? S BLESSING LIST
Thank You Lord for: ________________________________
_______________________________________________________
READ THE BIBLE IN ONE YEAR 2Chronicles 17-21
IMAGINE NOT
Imagine this. You had a friend who loved you more than anything. Just when he needed you most, you betrayed him, denied him and deserted him. He died. You did not have the chance to explain to him why you did what you did. He was buried and with him went not only the wounds that caused him his death but also the betrayal, the denial and the desertion you stabbed him with. One evening he suddenly appears to you. Would you not shudder in fear?
Jesus tells you, ?Peace be with you.?
Imagine this. There you are standing before the friend you betrayed, denied and deserted. There is no sight of decomposition in his body. There is not a stench. His body is luminous. His voice rings a different tune. Would you not think his ghost is haunting you?
Jesus invites you, ?Look at my hands and feet; yes, it is I indeed. Touch me and see for yourselves, a ghost has no flesh and bones as you can see I have.?
You are shocked. What you see and what you hear are totally unexpected, illogical and out-ofthis- world. You have many things going on inside your mind. If not fearful, perhaps you are overjoyed. You may want to say something but you cannot speak. You are dumbfounded. Would you not simply faint?
Jesus asks you, ?Have you anything here to eat??
Peace that tells forgiveness, invitation that leads to faith anew, and a question that evokes action to move on ? do not imagine these. They are real proposals from the Friend we all have transgressed. Tell this to the rest of our brethren who still seem to be haunted by their past sins. Stop imagining. The risen Lord is real! Fr. Bobby T.
REFLECTION QUESTION:
How real is the risen Lord to me?
Risen Lord, help me to accept fully the forgiveness You offer me so that I may receive Your gift of peace. Increase my faith in You. With Your peace and my faith, may I move on with a life more pleasing to You. Amen.
St. Agnes of Montepulciano, virgin, pray for us.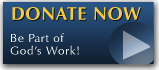 The FEAST is one of the happiest places on earth.

Click Here to find a Feast near you!
KERYGMA TV! is BACK
KERYGMA TV is on a new time slot and new channel Sundays 8 a.m. at IBC 13
Need Counseling? No Landline?
Now, you can use your mobile phone to call a friend for counseling at 09228407031. Or you may call our landlines 7266728, 7264709, 7259999 Mon-Fri 24-hrs, Sat 6am-5pm, Sun 6am-10am
BO BLOGS!
Go to Bo's Official Site and read his almost daily blog! Its not news, but thoughts and musings of Bo Sanchez. Get to know Bo in a more personal way --and find out what it means to live the life of a preacher. You get to enrich your faith as well.
DONATION
Remember to always donate your "first fruits"-not the last. Click on the "Donation" Box under the members menu - and you'll even see links to the nearest branches of the Banks where you can deposit.