READINGS for 2006-04-19
ARE YOU A MIRACLE-WORKER?
But Peter said, ?I have no silver and gold, but I give you what I have? ? Acts 3:6
When a beggar knocks at your car window...
Many of us toss a coin and feel relieved.
Because giving charity assuages our guilt.
But I believe that what Peter and John did to the beggar is a great picture of what we should do with the poor around us.
Friend, 35% of the Philippine population can?t even eat three decent meals a day. Like the lame man, they?re trapped in poverty. We can give them a few coins now and feed them for a day, or we can make them walk out of poverty for life.
To do that, we need Miracle-Workers?not Charity-Givers. Miracle-Workers aim for permanent, long-term solutions to poverty.
Charity-Givers just want get rid of the poor and their guilt today. Miracle-Workers help the poor to walk on their own.
Charity-Givers end up teaching the poor to be parasites. Miracle-Workers risk their lives and shed their blood for the poor. (Peter and John were arrested for this miracle.)
Charity-Givers give tokens, surplus, extras?and stay safe. Friend, the poor of this country need you. But they don?t need Charity- Givers.
Are you ready to be a Miracle-Worker? Bo S.
REFLECTION:
How can you be a Miracle- Worker? Start small, one person at a time.
Lord, give me the heart for those that need you the most. The poor, the lame, the sick, the blind, the outcast...
1st READING
Acts 3:1-10
When Peter tells the cripple that he does not have silver or gold to give him, the latter would probably have been very disappointed. However, when he is healed through the prayer that Peter and John say, I am sure he was absolutely ecstatic. Is there any better gift that he could have been given? I do not think so! Sometimes the best gift we can give someone is a listening ear, or a quiet prayer for his or her needs. Let us never forget that God can work through these ordinary responses to the needs of those around us.
1 Now Peter and John were going up to the temple area for the three o?clock hour of prayer. 2 And a man crippled from birth was carried and placed at the gate of the temple called ?the Beautiful Gate? every day to beg for alms from the people who entered the temple. 3 When he saw Peter and John about to go into the temple, he asked for alms. 4 But Peter looked intently at him, as did John, and said, ?Look at us.? 5 He paid attention to them, expecting to receive something from them. 6 Peter said, ?I have neither silver nor gold, but what I do have I give you: in the name of Jesus Christ the Nazorean, [rise and] walk.? 7 Then Peter took him by the right hand and raised him up, and immediately his feet and ankles grew strong. 8 He leaped up, stood, and walked around, and went into the temple with them, walking and jumping and praising God. 9 When all the people saw him walking and praising God, 10 they recognized him as the one who used to sit begging at the Beautiful Gate of the temple, and they were filled with amazement and astonishment at what had happened to him.
P S A L M

Psalm 105:1-2, 3-4, 6-7, 8-9
R: Rejoice, O hearts that seek the Lord.
1 Give thanks to the LORD, I invoke his name; make known among the nations his deeds. 2 Sing to him, sing his praise, proclaim all his wondrous deeds. (R) 3 Glory in his holy name; rejoice, O hearts that seek the LORD! 4 Look to the LORD in his strength; seek to serve him constantly. (R) 6 You descendants of Abraham, his servants, sons of Jacob, his chosen ones! 7 He, the LORD, is our God; throughout the earth his judgments prevail. (R) 8 He remembers forever his covenant which he made binding for a thousand generations ? 9 which he entered into with Abraham and by his oath to Isaac. (R)
G O S P E L

Luke 24:13-35
I sometimes get a little jealous of some of the people in the Scriptures in that they actually got to meet Jesus and dialogue with Him in person. Yes, they were privileged but I believe that God makes this up to us in other ways. I have experienced a burning in my heart when a new insight into the Scriptures captures my fancy. God can still do this sort of thing within us if we dispose ourselves towards it. Let us pray for the grace to be able to understand the Scriptures more and more and that this understanding will lead us into a deeper relationship with Jesus.
13 Now that very day two of them were going to a village seven miles from Jerusalem called Emmaus, 14 and they were conversing about all the things that had occurred. 15 And it happened that while they were conversing and debating, Jesus himself drew near and walked with them, 16 but their eyes were prevented from recognizing him. 17 He asked them, ?What are you discussing as you walk along?? They stopped, looking downcast. 18 One of them, named Cleopas, said to him in reply, ?Are you the only visitor to Jerusalem who does not know of the things that have taken place there in these days?? 19 And he replied to them, ?What sort of things?? They said to him, ?The things that happened to Jesus the Nazarene, who was a prophet mighty in deed and word before God and all the people, 20 how our chief priests and rulers both handed him over to a sentence of death and crucified him. 21 But we were hoping that he would be the one to redeem Israel; and besides all this, it is now the third day since this took place. 22 Some women from our group, however, have astounded us: they were at the tomb early in the morning 23 and did not find his body; they came back and reported that they had indeed seen a vision of angels who announced that he was alive. 24 Then some of those with us went to the tomb and found things just as the women had described, but him they did not see.? 25 And he said to them, ?Oh, how foolish you are! How slow of heart to believe all that the prophets spoke! 26 Was it not necessary that the Messiah should suffer these things and enter into his glory?? 27 Then beginning with Moses and all the prophets, he interpreted to them what referred to him in all the scriptures. 28 As they approached the village to which they were going, he gave the impression that he was going on farther. 29 But they urged him, ?Stay with us, for it is nearly evening and the day is almost over.? So he went in to stay with them. 30 And it happened that, while he was with them at table, he took bread, said the blessing, broke it, and gave it to them. 31 With that their eyes were opened and they recognized him, but he vanished from their sight. 32 Then they said to each other, ?Were not our hearts
burning [within us] while he spoke to us on the way and opened the scriptures to us?? 33 So they set out at once and returned to Jerusalem where they found gathered together the eleven and those with them 34 who were saying, ?The
Lord has truly been raised and has appeared to Simon!? 35 Then the two recounted what had taken place on the way and how he was made known to them in the breaking of the bread.

my reflections
think: Let us pray for the grace to be able to understand the Scriptures more and more and that this understanding will lead us into a deeper relationship with Jesus.
________________________________________________________
_________________________________________________________

God?s special verse/thought for me today______________________
_________________________________________________________

T O D A Y ? S BLESSING LIST
Thank You Lord for: ______________________________________
_______________________________________________________
READ THE BIBLE IN ONE YEAR 2Chronicles 11-16
FROM JERUSALEM TO EMMAUS AND BACK
When I was younger, I did not know how to handle problems well. I often ran away from them. Not seldom did I also try to solve my problems geographically. I thought that changing addresses would take my problems away. But I was wrong. After ten years in the ministry, I learned that the first step to solve any problem is to face it, not to flee from it. Running away from problems makes the problem run after you.
The two disciples in the Gospel turned their backs on Jerusalem to face Emmaus, an unknown place, not even marked in the ancient maps of Israel. Jerusalem signified their crisis; Emmaus, their hopelessness. It was in Jerusalem where they saw the promised Messiah arrested, tortured, murdered. Even after having been buried, Jesus seemed to be not left in peace because His body was nowhere to be found. They had left everything to follow Jesus, even perhaps against the advice of their loved ones, but everything seemed to have ended in humiliating defeat. What would their loved ones say? What future beckoned them? Was there a tomorrow?
So the only recourse was Emmaus. Emmaus was more than a place. It was a situation wherein the two disciples unwittingly wanted to confine themselves ? a situation of hopelessness and misery, endless regrets, of not being able to move on because today?s depression blurred the reality of tomorrow?s consolation. The two could not see beyond that day. They failed to recognize Jesus. They were focused on their misery and regrets and not on the ways of the Lord.
We know the journey that these two disciples made. We have made it several times. Their story is our story. Their journey is ours, too.
But as in their case, Jesus walks with us and waits for us to recognize Him. If only we would stop and listen to Him, invite Him in and break bread with Him, we, too, would turn our backs on Emmaus and face our Jerusalem. Like these two disciples we could feel that just when the world seems to be so cold to us, our hearts are actually burning.
Remember: Just as it was in Jerusalem where Jesus died, so it was in Jerusalem that Jesus rose to life again.Fr. Bobby T.
REFLECTION QUESTION:
Am I on the road to Emmaus?
?Lead me, Lord. Lead me by the hand and make me face the rising sun. Comfort me through all the pain that life may bring. You?re the only hope that I can lean upon. Lead me, Lord, all my life?.? (from the song ?Lead Me, Lord? by Basil Valdez)


St. Leo IX, pope confessor, pray for us.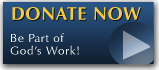 The FEAST is one of the happiest places on earth.

Click Here to find a Feast near you!
KERYGMA TV! is BACK
KERYGMA TV is on a new time slot and new channel Sundays 8 a.m. at IBC 13
Need Counseling? No Landline?
Now, you can use your mobile phone to call a friend for counseling at 09228407031. Or you may call our landlines 7266728, 7264709, 7259999 Mon-Fri 24-hrs, Sat 6am-5pm, Sun 6am-10am
BO BLOGS!
Go to Bo's Official Site and read his almost daily blog! Its not news, but thoughts and musings of Bo Sanchez. Get to know Bo in a more personal way --and find out what it means to live the life of a preacher. You get to enrich your faith as well.
DONATION
Remember to always donate your "first fruits"-not the last. Click on the "Donation" Box under the members menu - and you'll even see links to the nearest branches of the Banks where you can deposit.