READINGS for 2006-04-18
UNCOMPROMISING WAYS
?Repent and be baptized.? ? Acts 2: 38
I admire Peter for his simple ways and yet bold straightforwardness when dealing with sin and compromise. Phrases like ?save yourselves from this corrupt generation? are a stinging rebuke and sharp admonition. But I believe we need people like Peter to remind us of our compromising ways.
I also believe in speaking boldly on matters of compromise and sin. In my field of real estate negotiations, people would go to great lengths in order to attain a sale. Practices like white lies, falsifying documents, at worst ?sulot? in sales, etc. are common compromises in our trade. I thank God for the grace of not having to bend my faith in attaining sales.
One prospective client believed in Feng Shui. I prayed for this client to be convinced that lots and house arrangements are not controlled by ?energies and forces?. After boldly saying my convictions and after daily intercession, this client still closed the sale. I knew that it was the Holy Spirit that made her proclaim the words ?Praise the Lord?. And I responded and said a loud ?AMEN? to it. Donna E.
REFLECTION:
In being uncompromising am I being too rigid?
Help me always seek balance, Lord. That I may be forgoing, yet also obedient to You.
1st READING
Acts 2:36-41
Peter has absolutely no doubt that Jesus is the Messiah or else he would not have used the title, ?Christ? to describe Him. This means that he has come to a new understanding of who the Messiah is and what He was sent to do. Peter understands that a political messiah sent to free the Jews from the yoke of the Romans is not going to come anymore. The time for earthly glory is gone and the focus is now on our spiritual lives and salvation from sin. Let us pray that we keep this focus in our lives as well.
36 Therefore let the whole house of Israel know for certain that God has made him both Lord and Messiah, this Jesus whom you crucified.? 37 Now when they heard this, they were cut to the heart, and they asked Peter and the other apostles, ?What are we to do, my brothers?? 38 Peter [said] to them, ?Repent and be baptized, every one of you, in the name of Jesus Christ for the forgiveness of your sins; and you will receive the gift of the holy Spirit. 39 For the promise is made to you and to your children and to all those far off, whomever the Lord our God will call.? 40 He testified with many other arguments, and was exhorting them, ?Save yourselves from this corrupt generation.? 41 Those who accepted his message were baptized, and about three thousand persons were added that day.
P S A L M
Psalm 33:4-5, 18-19, 20 and 22
R: The earth is full of the goodness of the Lord.
4 Upright is the word of the LORD, and all his works are trustworthy. 5 He loves justice and right; of the kindness of the LORD the earth is full. (R) 18 See, the eyes of the LORD are upon those who fear him, upon those who hope for his kindness, 19 to deliver them from death and preserve them in spite of famine. (R) 20 Our soul waits for the LORD, who is our help and our shield, 22 May your kindness, O LORD, be upon us who have put our hope in you. (R)
G O S P E L
John 20:11-18
It is important for us to remember that we should not cling to our own perceptions of reality all of the time and be open to what God might be doing above and beyond our perceptions and expectations. This is never easy as it means having to let go of the things with which we are comfortable and placing ourselves in a place where it is God who is in charge and not us. When we retain control, we limit God?s ability to work within our lives. We are the ones who will suffer from this limitation, not God, so it is better if we allow Him free reign in our lives.
11 But Mary stayed outside the tomb weeping. And as she wept, she bent over into the tomb 12 and saw two angels in white sitting there, one at the head and one at the feet where the body of Jesus had been. 13 And they said to her, ?Woman, why are you weeping?? She said to them, ?They have taken my Lord, and I don?t know where they laid him.? 14 When she had said this, she turned around and saw Jesus there, but did not know it was Jesus. 15 Jesus said to her, ?Woman, why are you weeping? Whom are you looking for?? She thought it was the gardener and said to him, ?Sir, if you carried him away, tell me where you laid him, and I will take him.? 16 Jesus said to her, ?Mary!? She turned and said to him in Hebrew, ?Rabbouni,? which means Teacher. 17 Jesus said to her, ?Stop holding on to me, for I have not yet ascended to the Father. But go to my brothers and tell them, ?I am going to my Father and your Father, to my God and your God.? 18 Mary of Magdala went and announced to the disciples, ?I have seen the Lord,? and what he told her.
my reflections
think: When we retain control, we limit God?s ability to work within our lives.

________________________________________________________
_________________________________________________________


God?s special verse/thought for me today______________________
_________________________________________________________

T O D A Y ? S BLESSING LIST
Thank You Lord for: ______________________________________
_______________________________________________________
READ THE BIBLE IN ONE YEAR 2Chronicles 6-10
THE DIFFERENT ?NEW?
Easter is not only about life. It is not only about a beginning. Rather, Easter is about the gift of new life and new beginning from the Lord. Were Easter is only about life, why be excited over it when it is nothing but a humdrum of the usual? Were Easter is only about beginnings, what do we gain; it is the same as the other beginnings heretofore? No, Easter is about new life and a new beginning. It is the new that makes the difference, not the life or the beginning.
But ?new? does not mean a mere polishing of the old so that what is claimed to be new is actually the old. New means being ontologically different from the old, not a recycled form of what once already there.
When Jesus rose from the dead, His resurrected body was not the old one given a new luster. Resurrection is not recycling. The empty tomb that welcomed Mary Magdalene on Easter Sunday was not a previous receptacle of the dead Jesus. It had become the very remains of the new Christ. The former body of Jesus was not there because there was no more former body to talk about in the first place. When Jesus stood before Mary Magdalene after the resurrection, she failed to recognize Him immediately because there were no signs of the old in the new. The resurrected body of the Lord was totally unfamiliar to Mary Magdalene. The resurrection rendered the presence of the Lord radically new. Jesus had to make her ?see? Him by calling out her name, ?Mary.?
The Resurrection of Jesus is not a mere continuation of His usual life before His death. It is the fulfillment of His life. And through it, all human life finds its fulfillment. Thus, we may say that the Resurrection of Jesus changed the tomb into a womb. For the dead rises from the tomb but the new man comes out from the womb. Fr. Bobby T.
REFLECTION QUESTION:
To believe in the Resurrection is to believe that there is always something miraculously new under the sun. To have faith in the Resurrection is to have faith that we can always make radically new beginnings. To rise with Jesus means to rise to a new life and a new beginning. To be a disciple of Jesus means to be a new person.
Risen Lord, give me new life, grant me a new beginning, and make me a new person. May my faith in Your Resurrection empower me to help the fallen to believe in themselves again so as to begin anew and believe in You. Amen.
St. Galdinus, bishop, pray for us.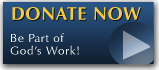 The FEAST is one of the happiest places on earth.

Click Here to find a Feast near you!
KERYGMA TV! is BACK
KERYGMA TV is on a new time slot and new channel Sundays 8 a.m. at IBC 13
Need Counseling? No Landline?
Now, you can use your mobile phone to call a friend for counseling at 09228407031. Or you may call our landlines 7266728, 7264709, 7259999 Mon-Fri 24-hrs, Sat 6am-5pm, Sun 6am-10am
BO BLOGS!
Go to Bo's Official Site and read his almost daily blog! Its not news, but thoughts and musings of Bo Sanchez. Get to know Bo in a more personal way --and find out what it means to live the life of a preacher. You get to enrich your faith as well.
DONATION
Remember to always donate your "first fruits"-not the last. Click on the "Donation" Box under the members menu - and you'll even see links to the nearest branches of the Banks where you can deposit.