READINGS for 2006-04-13
HOLY THURSDAY
A MODEL OF HUMILITY
?I have given you a model to follow, so that as I have done for you, you should also do.? ? John 13:15
Last Holy Thursday, at mass, there was a reenactment of Jesus washing the feet of His 12 disciples. Our parish priest started washing the feet of the 12 lay ministers, lectors and those who served in the parish and kissed them. Then those 12 went to the parishioners to do the same to demonstrate humility and love which Jesus taught. From where I sat, I prayed that my husband be chosen. Then a lector came and approached him.
My prayer was answered.
Out of the hundreds of parishioners who attended, only 12 were chosen, my husband included. Tears welled as I realized it was a confirmation that we will continue to serve Him, which at that time we needed badly. God saw not only husband?s heart but mine as well.
My husband too, washed feet at our household including our household helps when we reached home. His sisters were reluctant to have their older brother wash their dirty feet. I felt the inner love and humility of Jesus Christ inscribed in his heart and we were all ministered by this act. Donna E.
REFLECTION:
How can we imitate the humility started by Jesus within our families?
Father, teach us to be humble as Jesus was humble before you.

1st READING
Exodus 12:1-8,11-14
The first Passover, when God delivered His People from slavery in Egypt and set them on the path to the Promised Land, was commemorated every year by the Jews. Here is one of the defining moments of their identity and nationality as the People of God. As Christians we einterpret this original Passover in terms of Jesus delivering us from slavery to our sins. How much greater is the second than the first! Christ, the Son of God, becomes the new Passover Lamb and through His suffering, death and resurrection, gives us the ultimate victory over sin and death.
1 The LORD said to Moses and Aaron in the land of Egypt, 2 ?This month shall stand at the head of your calendar; you shall reckon it the first month of the year. 3 Tell the whole community of Israel On the tenth of this month every one of your families must procure for itself a lamb, one apiece for each household. 4 If a family is too small for a whole lamb, it shall join the nearest household in procuring one and shall share in the lamb in proportion to the number of persons who partake of it. 5 The lamb must be a year-old male and without blemish. You may take it from either the sheep or the goats. 6 You shall keep it until the fourteenth day of this month, and then, with the whole assembly of Israel present, it shall be slaughtered during the evening twilight. 7 They shall take some of its blood and apply it to the two doorposts and the lintel of every house in which they partake of the lamb. 8 That same night they shall eat its roasted flesh with unleavened bread and bitter herbs. 11 ?This is how you are to eat it with your loins girt, sandals on your feet and your staff in hand, you shall eat like those who are in flight. It is the Passover of the LORD. 12 For on this same night I will go through Egypt, striking down every firstborn of the land, both man and beast, and executing judgment on all the gods of Egypt ? I, the LORD! 13 But the blood will mark the houses where you are. Seeing the blood, I will pass over you; thus, when I strike the land of Egypt, no destructive blow will come upon you. 14 ?This day shall be a memorial feast for you, which all your generations shall celebrate with pilgrimage to the LORD, as a perpetual institution.?
P S A L M
Psalm 116:12-13, 15-16, 17-18
R: Our blessing-cup is a communion with the Blood of Christ.
12 How shall I make a return to the LORD for all the good he has done for me? 13 The cup of salvation I will take up, and I will call upon the name of the LORD. (R) 15 Precious in the eyes of the LORD is the death of his faithful ones. 16 I am your servant, the son of your handmaid; you have loosed my bonds. (R) 17 To you will I offer sacrifice of thanksgiving, and I will call upon the name of the LORD. 18 My vows to the LORD I will pay in the presence of all his people. (R)
2nd READING

1 Corinthians 11:23-26
Every time we celebrate the Eucharist,we call to mind the death and resurrection of Christ. We commemorate all that He has done for us when we offer the Holy Sacrifice of the Mass. Every time we enter a Church for this purpose let us remember to give thanks in our hearts for all that God has done for us. Let us recommit ourselves to being His disciples and living redeemed lives according to the Gospel.
23 For I received from the Lord what I also handed on to you, that the Lord Jesus, on the night he was handed over, took bread, 24 and, after He had given thanks, broke it and said, ?This is my body that is for you. Do this in remembrance of Me.? 25 In the same way also the cup, after supper, saying, ?This cup is the new covenant in My blood. Do this, as often as you drink it, in remembrance of me.? 26 For as often as you eat this bread and drink the cup, you proclaim the death of the Lord until He comes.
G O S P E L
John 13:1-15
The fact that Jesus washes the feet of His disciples is incredible. Surely it should be the other way around? Yet here we see the humility of Jesus. He never fails to do the hard things well. He teaches His disciples that to lead means to make one?s self the lowest in the so-called ?pecking order.?To lead means to lay down one?s life in the service of those whom one is leading. Let us pray that all leaders, especially those in the Church, both clerical and lay, will never forget this truth. Let us also pray that our secular leaders realize that this is equally as true for them as well.
1 Before the feast of Passover, Jesus knew that his hour had come to pass from this world to the Father. He loved his own in the world and he loved them to the end. 2 The devil had already induced Judas, son of Simon the Iscariot, to hand him over. So, during supper, 3 fully aware that the Father had put everything into his power and that he had come from God and was returning to God, 4 he rose from supper and took off his outer garments. He took a towel and tied it around his waist. 5 Then he poured water into a basin and began to wash the disciples? feet and dry them with the towel around his waist. 6 He came to Simon Peter, who said to him, ?Master, are you going to wash my feet?? 7 Jesus answered and said to him, ?What I am doing, you do not understand now, but you will understand later.? 8 Peter said to him, ?You will never wash my feet.? Jesus answered him, ?Unless I wash you, you will have no inheritance with me.? 9 Simon Peter said to him, ?Master, then not only my feet, but my hands and head as well.? 10 Jesus said to him, ?Whoever has bathed has no need except to have his feet washed, for he is clean all over; so you are clean, but not all.? 11 For he knew who would betray him; for this reason, he said, ?Not all of you are clean.? 12 So when he had washed their feet [and] put his garments back on and reclined at table again, he said to them, ?Do you realize what I have done for you? 13 You call me ?teacher? and ?master,? and rightly so, for indeed I am. 14 If I, therefore, the master and teacher, have washed your feet, you ought to wash one another?s feet. 15 I have given you a model to follow, so that as I have done for you, you should also do.?
my reflections
think: To lead means to lay down one?s life in the service of those whom one is leading.
________________________________________________________
_________________________________________________________


God?s special verse/thought for me today______________________
_________________________________________________________

T O D A Y ? S BLESSING LIST
Thank You Lord for: ______________________________________
_______________________________________________________
READ THE BIBLE IN ONE YEAR 1Chronicles 14-17
FEET OVER DINNER
When we were kids we were taught that there are things we should not discuss over a meal. Table etiquette dictates that we should not talk about anything that can make someone throw up. The list of what should be censored during meals varies, depending on the sensitivity and breed of those who sit at table together.
Today, our attention is focused on a meal. Yet the Gospel that blesses this meal talks about washing feet just before eating. Before dinner was served, Jesus served His disciples. The main course was kept until a course on servanthood was given. The meal after all immortalizes the lesson given. Feet are not welcome topics in an ?over-a-meal? conversation. Feet are not washed before eating; hands are. The host does not bend to wash the feet of his guests. That is his servants? duty. This is our duty, too. And lest we forget, it is the topic each time we sit at the table of the Lord. It is our mandatum, a mandate from the Lord. That is why today is called ?Maundy Thursday.?
Remember the topic that made you throw up at table? Recall that story that made you lose your appetite? When we remember the feet that were washed during the Last Supper, may it make us throw up all our pride and self-glorification. When we recall the story about Jesus washing the feet of His disciples, may we also rise at table to serve one another.
Highlighting the washing of feet during this most important meal for us is good.It helps us not to forget the real meaning of this meal. When Jesus said, ?Do this in memory of Me,? He certainly meant more than making the bread His Body and the wine His blood. His memory includes the example He gave by washing the feet of His disciples, an example He gave even when table etiquette dictated otherwise. Fr. Bobby T.


REFLECTION QUESTION:
No servant is greater than his master. If Jesus served, so do I.
?Dearest Lord, teach me to be generous. Teach me to serve You as I should, to give and not to count the cost, to fight and not to heed the wounds, to toil and not to seek for rest, to labor and ask not for reward, save that of knowing that I do Your most holy will. Amen? (Prayer of Generosity attributed to St. Ignatius of Loyola).
St. Martin I, pope confessor, pray for us.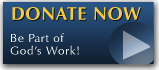 The FEAST is one of the happiest places on earth.

Click Here to find a Feast near you!
KERYGMA TV! is BACK
KERYGMA TV is on a new time slot and new channel Sundays 8 a.m. at IBC 13
Need Counseling? No Landline?
Now, you can use your mobile phone to call a friend for counseling at 09228407031. Or you may call our landlines 7266728, 7264709, 7259999 Mon-Fri 24-hrs, Sat 6am-5pm, Sun 6am-10am
BO BLOGS!
Go to Bo's Official Site and read his almost daily blog! Its not news, but thoughts and musings of Bo Sanchez. Get to know Bo in a more personal way --and find out what it means to live the life of a preacher. You get to enrich your faith as well.
DONATION
Remember to always donate your "first fruits"-not the last. Click on the "Donation" Box under the members menu - and you'll even see links to the nearest branches of the Banks where you can deposit.