READINGS for 2006-04-11
CALLED FROM BIRTH
The Lord called me from birth, from my mother?s womb he gave me my name. ? Isaiah 49:1
My parents practiced family planning and decided four children was enough for them. But years after they had two boys and two girls, they joined the Cursillo. Aside from having a revived faith, one of the things they learned there was that they were co-creators with God.
That revelation planted in them a desire to have another child.
And that?s how I came into the world.
My mom would always say she and my dad carefully drew me. And when she was pregnant with me, she went to Rome where she received a blessing from the Pope.
?You?ve been blessed by the Pope in my womb,? she would tell me.
Growing up, I was not a religious kid. But when I had a renewal experience as an early teen, I myself was surprised at my exuberant response in following the Lord.
Consequently, I dedicated myself to fulltime ministry for over two decades and have made a career out of serving the Lord.
That?s why I know that the Lord has a calling on my life. Clearly, it was His initiative that brought about my creation and His hand has been upon my life.
God calls us in many different ways some more obvious than others. Are you answering His call? Rissa S.
REFLECTION:
?For I know well the plans I have in mind for you, says the Lord, plans for your welfare, not for woe! plans to give you a future full of hope? (Jeremiah 29:11).
Lord, You created me. Grant me the grace to live for each day.

1st READING
Isaiah 49:1-6
Each one of us ought to be able to speak these words of Isaiah about ourselves! They describe a fundamental truth of our existence that we should never forget nor fail to live to the full. Sin often robs us of this truth and thus condemns us to a lesser place in God?s plan. This Holy Week, let us set forth to overcome the lies of the enemy in this regard and reclaim for ourselves the depth of identity that God has given us.
1 Hear me, O coastlands, listen, O distant peoples. The LORD called me from birth, from my mother?s womb he gave me my name. 2 He made of me a sharp-edged sword and concealed me in the shadow of his arm. He made me a polished arrow, in his quiver he hid me. 3 You are my servant, he said to me, Israel, through whom I show my glory. Though I thought I had toiled in vain, and for nothing, uselessly, spent my strength, yet my reward is with the LORD, my recompense is with my God. 5 For now the LORD has spoken who formed me as his servant from the womb, that Jacob may be brought back to him and Israel gathered to him; and I am made glorious in the sight of the LORD, and my God is now my strength! 6 It is too little, he says, for you to be my servant, to raise up the tribes of Jacob, and restore the survivors of Israel; I will make you a light to the nations, that my salvation may reach to the ends of the earth.
P S A L M
Psalm 71:1-2, 3-4, 5-6, 15, 17
R: I will sing of your salvation.
1 In you, O LORD, I take refuge; let me never be put to shame. 2 In your justice rescue me, and deliver me; incline your ear to me, and save me. (R) 3 Be my rock of refuge, a stronghold to give me safety, for you are my rock and my fortress. 4 O my God, rescue me from the hand of the wicked. (R) 5 For you are my hope, O Lord; my trust, O God, from my youth. 6 On you I depend from birth; from my mother?s womb you are my strength. (R) 15 My mouth shall declare your justice, day by day your salvation. 17 O God, you have taught me from my youth, and till the present I proclaim your wondrous deeds. (R)
G O S P E L
John 13:21-33.36-38
Let us reflect upon the statement: ?Night had fallen.? How does it apply to our own lives? It is literally an acknowledgement of the time of day. However, I think that its meaning goes far deeper than this. It is immediately after we are introduced to the fact that Judas is to betray Jesus and he leaves to make the appropriate arrangements. This indicates to us something of the nature of sin in that it works in the dark. As we examine our lives this Holy Week, let us seek to bring everything in our lives into the light of the truth and to allow the light of God?s word to judge it.
21 When he had said this, Jesus was deeply troubled and testified, ?Amen, amen, I say to you, one of you will betray me.? 22 The disciples looked at one another, at a loss as to whom he meant. 23 One of his disciples, the one whom Jesus loved, was reclining at Jesus? side. ?24 So Simon Peter nodded to him to find out whom he meant. 25 He leaned back against Jesus? chest and said to him, ?Master, who is it?? 26 Jesus answered, ?It is the one to whom I hand the morsel after I have dipped it.? So he dipped the morsel and [took it and] handed it to Judas, son of Simon the Iscariot. 27 After he took the morsel, Satan entered him. So Jesus said to him, ?What you are going to do, do quickly.? 28 [Now] none of those reclining at table realized why He said this to him. 29 Some thought that since Judas kept the money bag, Jesus had told him, ?Buy what we need for the feast,? or to give something to the poor. ?30 So he took the morsel and left at once. And it was night. 31 When he had left, Jesus said, ?Now is the Son of Man glorified, and God is glorified in him. 32 [If God is glorified in him,] God will also glorify him in himself, and he will glorify him at once. 33 My children, I will be with you only a little while longer. You will look for me, and as I told the Jews, ?Where I go you cannot come,? so now I say it to you.? 36 Simon Peter said to him, ?Master, where are you going?? Jesus answered [him], ?Where I am going, you cannot follow me now, though you will follow later.? 37 Peter said to him, ?Master, why can?t I follow you now? I will lay down my life for You.? 38 Jesus answered, ?Will you lay down your life for me? Amen, amen, I say to you, the cock will not crow before you deny me three times.?
my reflections
think: ?Night had fallen.?
________________________________________________________
_________________________________________________________

God?s special verse/thought for me today______________________
_________________________________________________________

T O D A Y ? S BLESSING LIST
Thank You Lord for: ______________________________________
_______________________________________________________
READ THE BIBLE IN ONE YEAR 1Chronicles 8-10
THE TRAITOR?S MORSEL
It was supposed to be a meal of friends but one of them turned out to be a traitor. He who took the morsel from the hand of his Master delivered his Master into the hands of His foes. He who at at table with his Lord would have 30 bloody pieces of silver in his fold. The feast of friendship turned out to be their last supper with Jesus.
We have tasted this kind of meal. We have known this kind of feast. He who rose from the table raised his hand against his host. Sometimes we are the ones who rise from the table; other times we are the host. We have betrayed and have been betrayed. We have all shared this kind of meal. We have all partaken of this kind of feast.
It was night when Judas exited from the upper room; it was night when Satan entered him. It was night when Jesus fed Judas with the morsel He dipped; it was night when Judas fed Jesus to the bloodthirsty men. It was night when Judas left; it was night when the temple guards came to arrest Jesus.
We have gone through this kind of night. We have seen its darkness. He who came during the day escaped when night arrived. Some stay with us while the sun is up; others desert us when it begins to set. On the reverse, we brighten up some people?s lives while sometimes we also darken others?. We all have feared this kind of night. We have known this kind of darkness.
For whatever reasons we have, should we also rise from the able as traitor or as friend? Fr. Bobby T.
REFLECTION QUESTION:
Not all who sits at table with the Lord rises from His table as a disciple.
Lord, forgive us for this kind of meal. Lord, heal us for this kind of night. Lord, save us from this kind of feast. Give us not the morsel You dipped. We would rather satisfy ourselves with the crumbs that fall from Your table than taste the traitor?s morsel. Amen.
St. Stanislaus, bishop martyr, pray for us.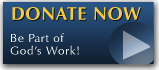 The FEAST is one of the happiest places on earth.

Click Here to find a Feast near you!
KERYGMA TV! is BACK
KERYGMA TV is on a new time slot and new channel Sundays 8 a.m. at IBC 13
Need Counseling? No Landline?
Now, you can use your mobile phone to call a friend for counseling at 09228407031. Or you may call our landlines 7266728, 7264709, 7259999 Mon-Fri 24-hrs, Sat 6am-5pm, Sun 6am-10am
BO BLOGS!
Go to Bo's Official Site and read his almost daily blog! Its not news, but thoughts and musings of Bo Sanchez. Get to know Bo in a more personal way --and find out what it means to live the life of a preacher. You get to enrich your faith as well.
DONATION
Remember to always donate your "first fruits"-not the last. Click on the "Donation" Box under the members menu - and you'll even see links to the nearest branches of the Banks where you can deposit.