READINGS for 2006-04-06
BED OF ROSES?AND THORNS

?Now we are sure that you are possessed!? ? John 8:52
I was having the time of my life! I had graduated from the Life in the Spirit Seminar and joined a community fellowship. Serving the Lord was swell! Community life was a bed of roses!
Then?someone gossiped about me! Somebody pointed a finger at me and said, ?Now we are sure that you are a fraud! Plastic ka!?
I can?t believe that fellow Christians could hurt you despite your well-meaning services! I couldn?t believe the Bible says we shall ??receive a hundred times more now in this present age: houses, brothers, and sisters and mothers and children and lands, with persecutions, and eternal life in the age to come.? (Mark 10:30) Can I delete that portion?
I was consoled realizing that even the Lord was also confronted with accusations. Then I grieved hard before God! Miraculously, I felt His sweet embrace in the midst of pain!
If persecution has a blessing, it is that one discovers God?s consoling love, which cannot be felt when things are going right.
Is Christian life a bed of roses? Yes?thorns included! Obet C.
REFLECTION:
When accusations are hurled against us, do we react instinctively or respond ?grace?- fully?
Make me a servant, humble and meek. Lord, let me lift up those who are weak.

1st READING
Genesis 17:3-9
This promise that God makes to Abraham is really only fulfilled with the universal proclamation of the Gospel to all nations. That is, the salvation won by Jesus? obedience, is for all people through faith. Since Abraham is our father in faith (Romans 4), it is evident that we are all blessed through him, in particular through the example of his life of faith. Let us seek to emulate the faith of Abraham in the way that we entrust to God our lives. Let us be willing to leave all behind us in order to move forward into a new life with God as our guide.
3 When Abram prostrated himself, God continued to speak to him: 4 ?My covenant with you is this: you are to become the father of a host of nations. 5 No longer shall you be called Abram; your name shall be Abraham, for I am making you the father of a host of nations. 6 I will render you exceedingly fertile; I will make nations of you; kings shall stem from you. 7 I will maintain my covenant with you and your descendants after you throughout the ages as an everlasting pact, to be your God and the God of your descendants after you. 8 I will give to you and to your descendants after you the land in which you are now staying, the whole land of Canaan, as a permanent possession; and I will be their God.? 9 God also said to Abraham: ?On your part, you and your descendants after you must keep my covenant throughout the ages.?
P S A L M
Psalm 105:4-5, 6-7, 8-9
R: The Lord remembers his covenant for ever.
4 Look to the LORD in his strength; seek to serve him constantly. 5 Recall the wondrous deeds that he has wrought, his portents, and the judgments he has uttered. (R) 6 You descendants of Abraham, his servants, sons of Jacob, his chosen ones! 7 He, the LORD, is our God; throughout the earth his judgments prevail. (R) 8 He remembers forever his covenant which he made binding for a thousand generations ? 9 which he entered into with Abraham and by his oath to Isaac. (R)
G O S P E L
John 8:51-59
Jesus speaks the truth but it is virtually impossible for the Jews to understand this teaching. They do not accept that He is the Messiah and do not accept His teaching in general. The concept of eternal life is one that comes with the resurrection of Jesus from the dead. Without the resurrection, it makes no sense at all. Jesus concludes the discussion with another ?I am? statement. In doing so, He reaffirms His self-understanding as God. This is blasphemy to the Jews and they seek to stone Him for it.
51 ?Amen, amen, I say to you, whoever keeps my word will never see death.? 52 [So] the Jews said to him, ?Now we are sure that you are possessed. Abraham died, as did the prophets, yet you say, ?Whoever keeps my word will never taste death.? 53 Are you greater than our father Abraham, who died? Or the prophets, who died? Who do you make yourself out to be?? 54 Jesus answered, ?If I glorify myself, my glory is worth nothing; but it is my Father who glorifies me, of whom you say, ?He is our God.? 55 You do not know him, but I know him. And if I should say that I do not know him, I would be like you a liar. But I do know him and I keep his word. 56 Abraham your father rejoiced to see my day; he saw it and was glad. 57 So the Jews said to him, ?You are not yet fifty years old and you have seen Abraham?? 58 Jesus said to them, ?Amen, amen, I say to you, before Abraham came to be, I AM.? 59 So they picked up stones to throw at him; but Jesus hid and went out of the temple area.
my reflections
think: Let us be willing to leave all behind us in order to move forward into a new life with God as our guide.
________________________________________________________
_________________________________________________________


God?s special verse/thought for me today______________________
_________________________________________________________

T O D A Y ? S BLESSING LIST
Thank You Lord for: ______________________________________
______________________________________________________
READ THE BIBLE IN ONE YEAR 2Kings 16-18
ACCEPTED BUT NOT WELCOMED
Why could many of the Jews not accept Jesus? Here are three possible answers to reflect on.
First, the Father has not shown Himself to the Jews prior to the appearance of Jesus. His voice was heard and His presence felt by Moses through the burning bush, by the Israelites through a pillar of cloud by day and a pillar of fire by night and through thunder and lightning in the desert. But no one has seen God. The Jews, in fact, believed that no one could see God and live.
Second, the Jews expected the usual kind of Divine Revelation as against the new and unique revelation made by Jesus who claimed to be the Son of God. Jesus was too ordinary for the Jews. Where were the smoke, the thunder, the lightning and the trembling of the earth when Jesus walked through the streets of Jerusalem and the shores of Galilee? There were none. Jesus looked just like any of them. The Jews even knew His ancestry. He was pretty ordinary to be the Absolute Other. Moreover, Jesus was very much provincial.
Third, Jesus proved the Jews wrong with their ideas about God. In doing so, Jesus came into open conflict with those who made their ideas about God their gods. He called them hypocrites and brood of vipers in public. Most of them were scribes and Pharisees, the religious leaders of His time. Many of them were elders in the community. Jesus was simply too much for those who refuse to acknowledge their own moral deficiencies.
Today, Jesus is more widely accepted. But that does not mean He is more welcomed into the hearts of many. There are still ?scribes? and ?Pharisees? around us and inside us. There are still elders in the community who refuse renewal and commit subtle idolatry by making their ideas about God their gods.
Stubbornness of heart captures the three reasons mentioned above and all other possible reasons why people cannot accept and welcome Jesus into their lives. When the heart is stubborn, it cannot be reborn. Fr. Bobby T.
REFLECTION QUESTION:
Accepting Jesus is not always the same as welcoming Jesus into my heart.
Soften my heart, dearest Jesus, and never let it be closed to Your daily revelations. Keep my life open to Your surprising and amazing love. Make me humble and humble me in whatever I make. Amen.
St. Celestine I, pope confessor, pray for us.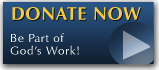 The FEAST is one of the happiest places on earth.

Click Here to find a Feast near you!
KERYGMA TV! is BACK
KERYGMA TV is on a new time slot and new channel Sundays 8 a.m. at IBC 13
Need Counseling? No Landline?
Now, you can use your mobile phone to call a friend for counseling at 09228407031. Or you may call our landlines 7266728, 7264709, 7259999 Mon-Fri 24-hrs, Sat 6am-5pm, Sun 6am-10am
BO BLOGS!
Go to Bo's Official Site and read his almost daily blog! Its not news, but thoughts and musings of Bo Sanchez. Get to know Bo in a more personal way --and find out what it means to live the life of a preacher. You get to enrich your faith as well.
DONATION
Remember to always donate your "first fruits"-not the last. Click on the "Donation" Box under the members menu - and you'll even see links to the nearest branches of the Banks where you can deposit.