READINGS for 2006-04-05
SPANK ME
Jesus said to those who believed in him, ?If you obey my teachings, you really are my disciples; you will know the truth and the truth will set you free.? ? John 8: 31
Parents sometimes claim to spank their kids so that the truth will be known. In between sobs and caterwauling the kid confesses who did the ?little crime? after he is spanked. Do you want God to spank you more often, so that you will always be reminded to live in truth and honesty day by day? I don?t! And thankfully, that is not how He operates. He gave us the free will to choose good or evil. He gave us a conscience to preserve our goodness. Most of all, He left His Spirit to guide us.
Why do we often walk astray? It is because our hearts have been calloused with sin. Even if God were to spank us, we would remain stonehearted and still choose from our own wayward desires.
If only we let silence speak, we will hear the truth that we are often wrong. Yes, Jesus is the truth and His Spirit reveals the truth. If we believe and live in this, who needs spanking? Rosann J.
REFLECTION
Do we accept full accountability and responsibility for our decisions?
Soften my heart, O Lord, so I may choose your path.
1st READING
Daniel 3:14-20.91-92.95
The three young men are totally detached from their lives. They have discovered a higher calling than the mere preservation of their own lives. This higher calling is obedience to the Law of the Lord. Oh that all men and women would have the same heart for the Word of God! What a very different world we would be living in! As it is, such a response is rare and thus there is a tremendous lot of selfpreservation around even at the expense of truth and justice. Let us pray for the grace to put truth first in our lives.
14 King Nebuchadnezzar questioned them, ?Is it true, Shadrach, Meshach, and Abednego, that you will not serve my god, or worship the golden statue that I set up? 15 Be ready now to fall down and worship the statue I had made, whenever you hear the sound of the trumpet, flute, lyre, harp, psaltery, bagpipe, and all the other musical instruments: otherwise, you shall be instantly cast into the white-hot furnace, and who is the God who can deliver you out of my hands?? 16 Shadrach, Meshach, and Abednego answered King Nebuchadnezzar, ?There is no need for us to defend ourselves before you in this matter. 17 ?If our God, whom we serve, can save us from the white-hot furnace and from your hands, O king, may he save us! 18 But even if he will not, know, O king, that we will not serve your god or worship the golden statue which you set up.? 19 Nebuchadnezzar?s face became livid with utter rage against Shadrach, Meshach, and Abednego. He ordered the furnace to be heated seven times more than usual 20 and had some of the strongest men in his army bind Shadrach, Meshach, and Abednego and cast them into the white-hot furnace. 24 [91] King Nebuchadnezzar rose in haste and asked his nobles, ?Did we not cast three men bound into the fire?? ?Assuredly, O king,? they answered. 25 [92] ?But,? he replied, ?I see four men unfettered and unhurt, walking in the fire, and the fourth looks like a son of God.? 28 [95] Nebuchadnezzar exclaimed, ?Blessed be the God of Shadrach, Meshach, and Abednego, who sent his angel to deliver the servants that trusted in him; they disobeyed the royal command and yielded their bodies rather than serve or worship any god except their own God.?
P S A L M
Daniel 3:52, 53, 54, 55, 56
R: Glory and praise for ever!
29 [Dan 3:52] ?Blessed are you, O Lord, the God of our fathers, praiseworthy and exalted above all forever; and blessed is your holy and glorious name, praiseworthy and exalted above all for all ages. (R) 30 [Dan 3:53] Blessed are you in the temple of your holy glory, praiseworthy and glorious above all forever. (R) 31 [Dan 3:54] Blessed are you on the throne of your kingdom, praiseworthy and exalted above all forever. (R) 32 [Dan 3:55] Blessed are you who look into the depths from your throne upon the cherubim, praiseworthy and exalted above all forever. (R) 33 [Dan 3:56] Blessed are you in the firmament of heaven, praiseworthy and glorious forever.? (R)
John 8:31-42
Jesus places an extremely high premium on truth. He tells us that the truth can set us free. What truth is that? It is the truth that God loves us and has forgiven all of our sins. There is no greater truth than this. Let us pray that we will understand this down to its last detail and live it out to the full every day. Let us pray for the grace to embrace the love and forgiveness of our God and to share this Good News with all whom we see.
31 Jesus then said to those Jews who believed in him, ?If you remain in my word, you will truly be my disciples, 32 and you will know the truth, and the truth will set you free.? 33 They answered him, ?We are descendants of Abraham and have never been enslaved to anyone. How can you say, ?You will become free??? 34 Jesus answered them, ?Amen, amen, I say to you, everyone who commits sin is a slave of sin. 35 A slave does not remain in a household forever, but a son always remains. 36 So if a son frees you, then you will truly be free. 37 I know that you are descendants of Abraham. But you are trying to kill me, because my word has no room among you. 38 I tell you what I have seen in the Father?s presence; then do what you have heard from the Father.? 39 They answered and said to him, ?Our father is Abraham.? Jesus said to them,? ?If you were Abraham?s children, you would be doing the works of Abraham. 40 But now you are trying to kill me, a man who has told you the truth that I heard from God; Abraham did not do this. 41 You are doing the works of your father!? [So] they said to him, ?We are not illegitimate. We have one Father, God.? 42 Jesus said to them, ?If God were your Father, you would love me, for I came from God and am here; I did not come on my own, but he sent me.?
my reflections
think: Let us pray that we will understand this truth down to its last detail and live it out to the full every day.
________________________________________________________
_________________________________________________________


God?s special verse/thought for me today______________________
________________________________________________________

T O D A Y ? S BLESSING LIST
Thank You Lord for: ______________________________________
_______________________________________________________
READ THE BIBLE IN ONE YEAR 2Kings 13-15
ADDICTED ON THE TRUTH
All forms of addiction are based on lies. Alcoholism is based on the lie that alcohol makes us forget our problems. But alcohol, in fact, adds to our problems instead.
Addiction to nicotine is based on the lie that we cannot survive a day without moking. Nicotine does pacify ? it causes us to rest in peace.
Drug dependency is based on the lie that we need drugs to function normally. But we function normally only when we are not abnormally dependent on any prohibited substance.
Sin is also based on a lie. We sin because we believe in Satan, the author of all lies. Of course, we never admit that. When we say we do not need God, we lie. When we live as if we were not created in the image and likeness of God, we lie. When we think we can survive isolated from the rest of the world, we lie. When we are convinced that we do not need to consider the good of others so long as our good is secured, we lie. When we ask God to forgive us our sins but refuse to forgive others, we lie. When we pray for the alleviation of the poor and the empowerment of the weak but are indifferent to the needy and powerless, we lie. When we are pious but are not generous, we lie. When we are generous but we give with strings attached, we lie. When we lie, we sin. And when we sin, we are not free. If we want to be free, let us be truthful. No matter when or where, let us be on the side of the truth. No matter how painful it may be, be truthful always. The truth and only the truth will set us free. Jesus is the Truth.
Look at the cross. It looks like the letter ?t.? Is it because ?truth? begins with ?t?? ?T? for truthfulness? ?T? for the figure of the cross?
Each time we look at the cross, let us think how many times we have been untruthful. It was our untruthfulness, our sinning, that crucified the Lord. Each time we meditate on the cross, let us beg from the Lord the grace to be more truthful.
Jesus lived truthfully and so He was hurt. But no man has walked on the face of this planet more freely than Him who hangs on the figure ?t.? For only the truth sets a man free. Fr. Bobby T.
REFLECTION QUESTION:
What are my addictions in life? I can only be a slave of anything I allow to enslave me.
Lord Jesus, You are the Way?lead us. Lord Jesus, You are the Truth?teach us. Lord Jesus, You are the Life?set us free! Amen.
St. Vincent Ferrer, confessor, pray for us.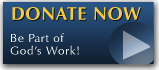 The FEAST is one of the happiest places on earth.

Click Here to find a Feast near you!
KERYGMA TV! is BACK
KERYGMA TV is on a new time slot and new channel Sundays 8 a.m. at IBC 13
Need Counseling? No Landline?
Now, you can use your mobile phone to call a friend for counseling at 09228407031. Or you may call our landlines 7266728, 7264709, 7259999 Mon-Fri 24-hrs, Sat 6am-5pm, Sun 6am-10am
BO BLOGS!
Go to Bo's Official Site and read his almost daily blog! Its not news, but thoughts and musings of Bo Sanchez. Get to know Bo in a more personal way --and find out what it means to live the life of a preacher. You get to enrich your faith as well.
DONATION
Remember to always donate your "first fruits"-not the last. Click on the "Donation" Box under the members menu - and you'll even see links to the nearest branches of the Banks where you can deposit.