READINGS for 2006-04-04
JUST IN TIME

?Make a saraph and mount it on a pole.? ? Numbers 21:8
In 1975, a couple named Fred and Dorothy managed a self-service gas station in Greenwood, South Carolina. Dorothy had heard that this chain of gas stations was frequently robbed so she thought of a slogan: GOD IS OUR SECURITY GUARD ? ALWAYS ON THE JOB. The next day, Fred placed the message on the lighted board. After a few months, they resigned from their jobs and took off in their trailer. In 1988, Dorothy and Fred met a young couple, Janet and Larry at a church in Florida. One evening, Dorothy invited the young couple for dinner. During their conversation, they learned that Larry had grown up in Greenwood, and had a rough past. He went to reform school for a year, but due to his record, no one wanted to hire him. One night in 1975, desperate for money, Larry stole his father?s gun and car and planned to rob a gas station. Just before closing time, he drove by the station to rob the woman sitting at the window. But before he pulled his gun, he happened to glance at the roof of the building and saw the signboard. The message on that sign made him change his mind?and later changed his life.
The right message, at the right place, at the right time saved a life and a soul. God really works in mysterious ways. Judith C.
REFLECTION:
Are we mindful of the signs from God, as we make our way through life?s road?
Father, Your Word is our stronghold.
1st READING
Numbers 21:4-9
It is no small thing to be in the middle of a desert, on foot, and lacking food. No wonder the people are grumbling! Wouldn?t you? At the same time, they have just been delivered from the hand of their oppressors in a remarkable and miraculous way. It is reasonable to expect that they should be somewhat disposed toward trusting that God is not just going to leave them to die in the desert after performing such a miraculous act. I wonder how you and I would respond if we were in the same position?
4 From Mount Hor they set out on the Red Sea road, to by-pass the land of Edom. But with their patience worn out by the journey, 5 the people complained against God and Moses, ?Why have you brought us up from Egypt to die in this desert, where there is no food or water? We are disgusted with this wretched food!? 6 In punishment the LORD sent among the people saraph serpents, which bit the people so that many of them died. 7 Then the people came to Moses and said, ?We have sinned in complaining against the LORD and you. Pray the LORD to take the serpents from us.? So Moses prayed for the people, 8 and the LORD said to Moses, ?Make a saraph and mount it on a pole, and if anyone who has been bitten looks at it, he will recover.? 9 Moses accordingly made a bronze serpent and mounted it on a pole, and whenever anyone who had been bitten by a serpent looked at the bronze serpent, he recovered.
P S A L M
Psalm 102:2-3, 16-18, 19-21
R: O Lord, hear my prayer, and let my cry come to you.
1 [2] O LORD, hear my prayer, and let my cry come to you. 2 [3] Hide not your face from me in the day of my distress. Incline your ear to me; in the day when I call, answer me speedily. (R) 15 [16] The nations shall revere your name, O LORD, and all the kings of the earth your glory, 16 [17] when the LORD has rebuilt Zion and appeared in his glory; 17 [18] when he has regarded the prayer of the destitute, and not despised their prayer. (R) 18 [19] Let this be written for the generation to come, and let his future creatures praise the LORD 19 [20] ?The LORD looked down from His holy height, from heaven he beheld the earth, 20 [21] To hear the groaning of the prisoners, to release those doomed to die.? (R)
G O S P E L
John 8:21-30
Jesus begins to prepare His disciples for His death. This is in order to soften the blow when it comes. They will be able to look back and recall these sayings and teachings and see that it was all a part of the plan from the beginning. The perplexed response of the Jews is par for the course. This is John?s equivalent for their lack of understanding of the parables in the synoptic Gospels. The means by which Jesus the Messiah brings salvation to the world is totally unexpected. No one really understood it at all until after He rose from the dead and explained the Scriptures to them.
21 He said to them again, ?I am going away and you will look for me, but you will die in your sin. Where I am going you cannot come.? 22 So the Jews said, ?He is not going to kill himself, is he, because he said, ?Where I am going you cannot come?? ? 23 He said to them, ?You belong to what is below, I belong to what is above. You belong to this world, but I do not belong to this world. 24 That is why I told you that you will die in your sins. For if you do not believe that I AM, you will die in your sins.? 25 So they said to him, ?Who are you?? Jesus said to them, ?What I told you from the beginning. 26 I have much to say about you in condemnation. But the one who sent me is true, and what I heard from him I tell the world.? 27 They did not realize that he was speaking to them of the Father. 28 So Jesus said [to them], ?When you lift up the Son of Man, then you will realize that I
AM, and that I do nothing on my own, but I say only what the Father taught me. 29 The one who sent me is with me. He has not left me alone, because I always do what is pleasing to him.? 30 Because he spoke this way, many came to believe in him.
my reflections
think: Recall what great things God has done for you that you may have forgotten because of present-day trials.
________________________________________________________
_________________________________________________________

God?s special verse/thought for me today______________________
_________________________________________________________

T O D A Y ? S BLESSING LIST
Thank You Lord for: ______________________________________
_______________________________________________________
READ THE BIBLE IN ONE YEAR 2Kings 10-12
NOT A ROSE WITHOUT THORNS
The Father did not leave Jesus and yet trials did not leave Him. The Father did not abandon Jesus and yet His persecutors did not abandon Him, too. The Father did not depart from Jesus and yet temptations did not depart from Him, too.
Closeness to God does not in anyway mean separation from trials in this life. Being on the side of God can oftentimes be a reason for persecution. Intimacy with God is not a rose without thorns. St. Teresa of Avila once said to Jesus, ?Lord, You have very few friends because You allow them to suffer.? Are you going through difficult times because of your fidelity to God? Rejoice and be glad because you are in the image of His Son, Jesus, on whom His favor rests.
Because Jesus did not leave the Father despite all the trials He had, He endured everything, including death on the cross. Because Jesus did not abandon the Father despite the persecutions He suffered, He found grace even in His cross. Because Jesus did not run away from temptations but confronted them with childlike confidence in His Father, He triumphed over evil.
If we remain with the Father, we shall also endure with Jesus. If we stay on His side, our crosses will become sources of grace. If we trust the Father, we shall be victorious with Jesus.
But are we going through trials, persecutions and temptations really on account of our fidelity to God? Before the end of Lent we should know the answer. Fr. Bobby T.
REFLECTION QUESTION:
What are my illusions about intimacy with God?
I am a sinner, O God, but depart not from me. Dwell in my heart and let my heart dwell in You. Amen.
St. Isidore, bishop confessor, doctor of the church, pray for us.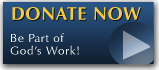 The FEAST is one of the happiest places on earth.

Click Here to find a Feast near you!
KERYGMA TV! is BACK
KERYGMA TV is on a new time slot and new channel Sundays 8 a.m. at IBC 13
Need Counseling? No Landline?
Now, you can use your mobile phone to call a friend for counseling at 09228407031. Or you may call our landlines 7266728, 7264709, 7259999 Mon-Fri 24-hrs, Sat 6am-5pm, Sun 6am-10am
BO BLOGS!
Go to Bo's Official Site and read his almost daily blog! Its not news, but thoughts and musings of Bo Sanchez. Get to know Bo in a more personal way --and find out what it means to live the life of a preacher. You get to enrich your faith as well.
DONATION
Remember to always donate your "first fruits"-not the last. Click on the "Donation" Box under the members menu - and you'll even see links to the nearest branches of the Banks where you can deposit.